Voice Search is one of the most searched topics on the internet. Every digital marketing agency is trying to improve its optimization of Voice Search Content because of the high competition in the market. Google Voice Search, Google Assistant, and Siri are being used all over the globe whether it's a third world country like India or Bangladesh or If it one of the most developed countries in the world, South Korea or the United States of America. Initially, it was started as a very small-concept and was developed for senior citizens as they have difficulty in reading and typing. However, in this the last decade, it was used by almost every individual for assistance and research. Including students, tourists, and businessmen.

According to research conducted by Statista, it was discovered that 3.25 billion people are using digital voice assistants in their devices all over the globe. And it is expected that by 2023, there are going to be more than 8 billion digital voice search users, which is larger than the global population.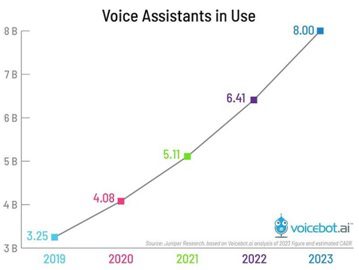 What are Voice search and virtual assistants?
To make it simpler, Voice search and virtual assistants is basically an advanced and improved dialogue system where artificial intelligence is able to recognize your voice and understand it.
Justification
Here are few statistics which give evidence that Voice search and Virtual assistance are one the most important and essential application software in the 21st century.
According to research conducted by voice labs in 2017, "there will be 24.5 million devices shipped, leading to a total device footprint of 33 million voice-first devices in circulation." – Voice Labs.
Research was conducted in 2016, where experts took a survey and discovered that among the top five SEO trends 2017, Voice Search was in the third position.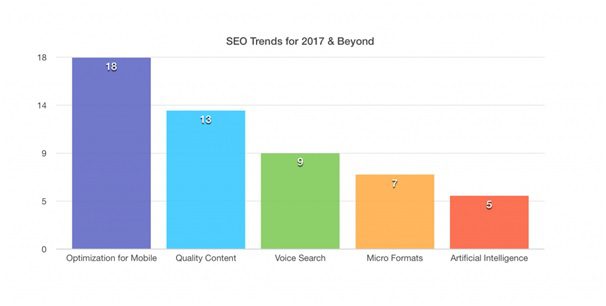 The image below shows that,
71% of the American population who uses personal assistants are between the age of 18-29.
59% of the American population who uses personal assistants are between the age of 30 to 43.
39% of the American population who uses personal assistants are between the age 45-53.
38% of the American population who uses personal assistants are above the age of 54.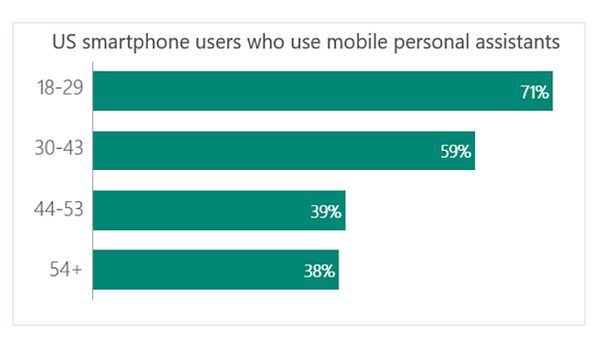 Primary Location and Time for Mobile Personal Assistant usage in the United States of America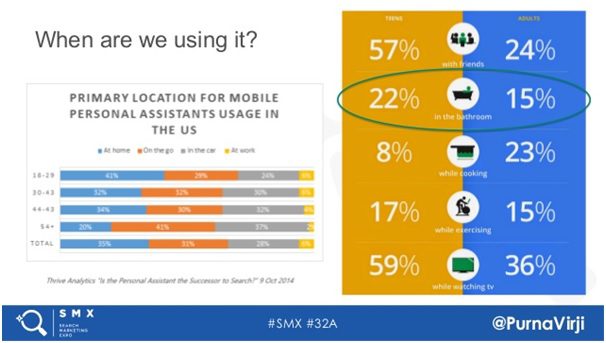 In the above-mentioned infographic, it is being explained that,
24% of the adults and 57% of the teens in the United States are using it among friends.
15% of the adults and 22% of the teens are using it in the bathroom.
23% of the adults and 8% of the teens in the United States of America is using it during cooking.
59% of the adults and 36% of the teens in the United States of America reusing it while watching television.
Two Primary Characteristic of Voice Search and Virtual Assistant
Understanding and studying the data on how people use are using voice search and virtual assistance right now.
Voice inquires contains conversational words that are quite long and comprehensive.
When it comes to a computer, we use short sentences, phrases, and words to search for data because it saves time and energy. However, on the other hand, when it comes to SmartPhones such as Samsung and Apple, the searches are being conducted by long conversations with your virtual assistant like Siri or Google Assistant.Voice search engines are powered and resourced by artificial intelligence. Your bot becomes smarter after every conversation as it is gathering all the personalized content you are have been browsing on the internet and types of conversations you have been having with your artificial intelligence bot. Gradually, it starts to understand our mindset and our choices.For example, you are looking for the best educational consultants in the town to study abroad in a university, you would probably type something like "top educational consultants nearby" on any search engine. However, when it comes to virtual assistant or voice searches you need to write conversational phrases. Such as "Hey Siri. I want to study abroad. I want you to tell me about the best consultants in my city who can give me the best quality of consultancy on educational institutes in Germany"?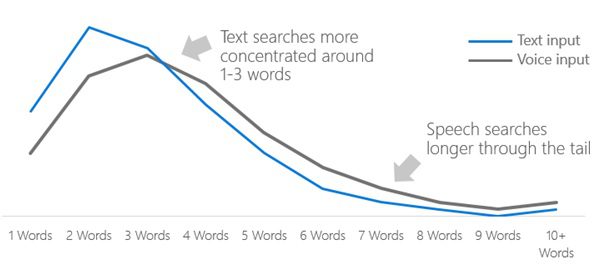 "Don't make the mistake of equating voice search optimization to using long-tail keywords in your content". –  Neil Patel,
This is because most of the time, Voice searches contain question phrases and it is going to mess up your optimization. Keyword research tools on Google or Yahoo Search engine are never going to find out the question and conversation-based phrases we use for a virtual assistant on the internet. These are the most common question words you are most likely going to see on voice search or virtual assistant.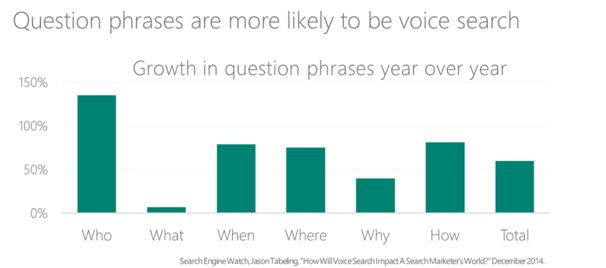 Users are looking for immediate results
The most major use of a virtual assistant is not for research but for personal guidance. Mainly, people of all age groups are using virtual assistants to call, text someone, navigate through the phone or asking directions.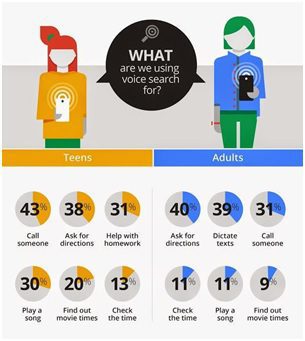 Don't expect an internet user to visit a website when they're looking for general or local information. Google shows sufficient information about what types of services a business provides on its page itself.
Let's take an example. A user is looking for a haircut and he performs voice searches for male Hair salons.  Virtual Assistant or voice search comes back to you with the nearest salons in your area. It gives the salon's complete address, distance from the user's residence, its operational timings, and customer reviews. These are the key factors a user is going to need to judge which salon he is going to visit. And they won't need to visit the Hair cult salon's website at all.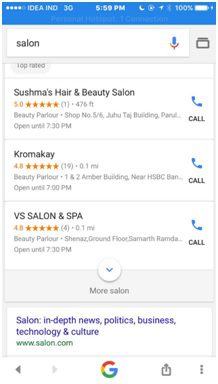 When the user is done making his decision, he is simply going to click the "call" button and book an appointment with the salon. It's that simple, fast and easy with virtual assistants.
In any case, a user expects google voice search and virtual assistants to give immediate solutions to their queries'.
Effective Search Engine Optimization Strategies for virtual assistants and voice search
Use Schema-Mark-up
Writing content solely for your target audience is a great place to start. Besides content, Search Engine such as Google or Yahoo looks for factors to determine the position in their search result and page's relevance. Structured data which is technically known as Schema mark-up is one of the major factors to control position in their search result page and relevance also does not affect your ranking directly. However, it gives you a great advantage over your competitors. Fundamentally, metadata goes into your site's source code and the visitors are not going to find out microdata comes in handy as it can be used to organize, classify, and further improve the quality of your content. This strategy is used very less by mobile app development companies because It requires investment, energy and hard work.Let's take an example, the mark-up mentioned below helps to classify your contact details page as containing contact information.
Schema can also be used to enhance the search engine to get a visually appealing result on search engine result pages such as Google search engine or Yahoo search engine. For instance, let's take a look at the image below. As you can see there is a recipe page google page result giving details about reviews, it's calories, cooking time and visually attractive image of the pie.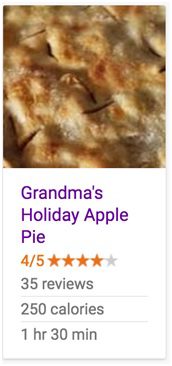 Now in the image below, there is a back-end mark-up of Grandma's Holiday Apple pie search result. which is mentioning recipes, reviews, calories and cooking time of the food.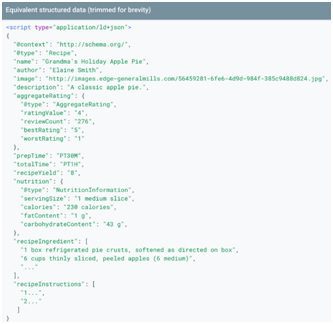 Micro-Data is a very important aspect of voice search and virtual assistant. When an internet user is looking for a local business, they judge the business on the basis of their customer reviews, it's location, how far it is from their residence, the route and the quality of their services. Then they decide which business is best for them and will be able to satisfy them.
Claim your Google My Business listing
If you share your business information site's footer in a simple text format, it will be easier for your customers to find your business. This is because the virtual assistant and voice search is mostly used for local queries. For example, in the image mentioned below, Hassan Mukhtar and Brothers L.L.C shared the relevant contact information in the footer of the website's page in simple text. There were customers who are usually used to seeing the contact information of a business.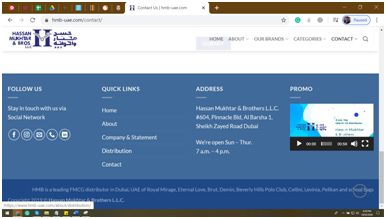 It is very important to claim your Google My Business Listing. This is because there are two usual ways an internet user searches for a local business for their product or services.
For example, a user searches "Pizza Delivery in Dubai" on a search engine, you need to further optimize your website for local keywords to make sure that your website has a chance to appear higher in search results.
Nonetheless, when you're searching "Pizza Deliver Me" – (Which is the most common phrase used in virtual assistant), that is when google needs to know the location of your device. So, every business should claim 'Google My Business Listing' to make sure that Google is able to give directions to the business from your device location.
Make sure that you add the Business Address, Name, and the phone number accurately. The phone number must include the area code as different states and towns have the same number with different area codes. Lastly, the most important thing is that when you're registering or signing up to 'Google my Business Listing' make sure you register with your business email rather than your personal email account.
The introduction field should at least contain up to 400-word count to make sure your business pitch is of good quality and it must contain sufficient details about the business's product or services.
Google needs relevant categories associated with the business. For example, one category could be "describe what your business is".
In the image below, it is being explained what types of categories are correct and what types of categories are incorrect.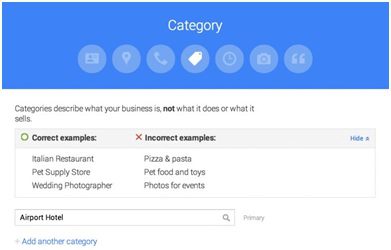 Your technological terms when you're writing categories. For instance, an incorrect example of a category for study abroad business would be "International university study". However, the correct example of the category would be "Educational consultants".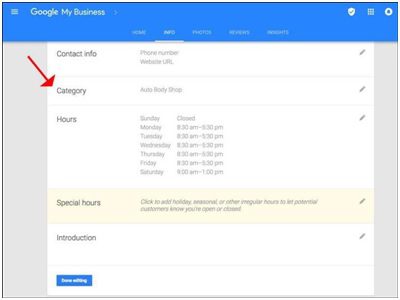 Making sure that your category is accurate is essential.  Adding a correct category would mean you have a higher chance of getting your business to the top. On the other hand, incorrect categories could even result in the disappearance from the voice search and virtual assistant.
Also, ensure whenever you're filling out information of NAP, the data needs to stay consistent. This is because differences in the NAP or any other business information could be harmful to the interest of search engine optimization professionals.
If you're more interested in what SEO experts do to optimize business information on Google, then check out their guide.
Get a Mobile-friendly user-interface.
As voice search and virtual assistants are primarily used in Smartphones, It is important that your front end – user interface should be mobile friendly. Google requires responsive web design. Most of the SEO developers work according to Google's responsive web design. With numerous competitors out there such as WordPress, you need to make sure that your work should be as close to Google's guidelines as possible. IF you're willing to improve your work then you must test it after competing each word.


(Source: https://developers.google.com/search/mobile-sites/imgs/mobile-seo/viewport.png )
What Google recommends is that Developers and Search Engine Optimization specialists must use Google's Mobile-Friendly Test Tool. To make sure that your content must have a friendly user interface.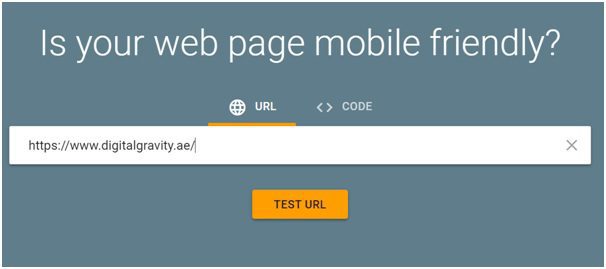 Wrap up
We cannot predict the future of Voice Search of Virtual Assistant. However, what we do know is its development and improvement rate is not slowing down. So, we still need to get more ideas on how to further improve the optimization of these services. Digital Marketers and Search Engine Optimization professionals need to know how to leverage virtual assistants and voice searches. If they're good at it, they'll keep updating it with new strategies and ideas according to the latest trends. However, if they're not good at it, they'll probably end-up applying the same strategies they have been applying for the past 8 years.
So, get back to your drawing board, conduct meetings, do research and modify your SEO strategies.
About Author:-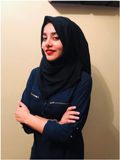 Danya Ayaz is a specialized Digital Marketer & lead gen specialist. She is obsessed with Marketing and experimenting new things in life. Combining the unthinkable is also sometimes reflected in her marketing efforts.