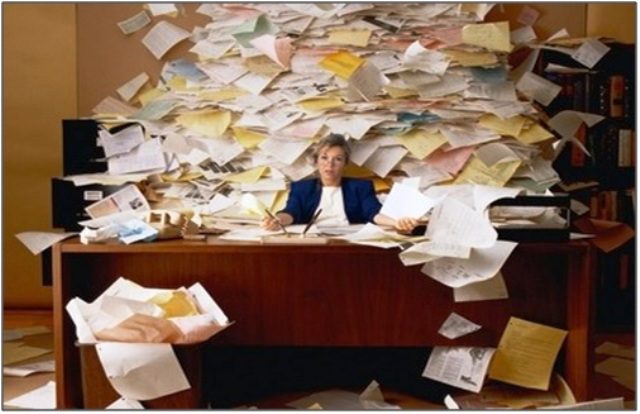 You can't find and remember the name of a file that you saved a week ago. What about a month ago? Something like "1234", "tttttt" or "ththg"… But where is it? There are too many things on your desktop, and it seems like an absolute mess. You do not like it. Of course, no one would. That is why file management exists. It is time to renovate your computer space. Here are 9 tips for you. Save your time and nervous system. Nerve cells are not restored, unlike the order on the desktop.
TIPS:
Be specific with names
Make document names logical so that you will be able to tell what is inside without opening it. Add dates if it is possible. Be specific, if the document is an article about productivity tips on the desktop and you need to send it to your partner on a certain date, named it "article_productivitytips_whoisthepartner_dataofsending", not just a simple "article".
The habit of using the "Save As" button
Create a document -> file it. The best option to do it from the beginning. Get the habit of using the "Save As" dialogue box and put documents in the right place. You will say "Thank you" to yourself later. Your welcome!
Folders inside folders
Create some structure. Separate your work and life routine, split by dates and events. You can also create folders within folders. For example, a folder named "Budget report" can contain folders named "2018", "2019" and "2020". Try not to make the hierarchy too deep and over-structured, because you will end up clicking through folders. We need to simplify and organize not to confuse.
Use color-code associations
As you created some folders structure, there is time to supplement it with colors. You can use such programs as Folder Marker (for folders) and File Marker NET (for files). They help to find documents even quicker and split your desktop for segments. For example: red folders – work files, green folders – private. Also, you can use some special icons to mark the priority, the degree of work, the type of information contained, and status.
Do not use acronyms
Use plain language to name your folders, which will be understandable in the future. Today you know what this abbreviation means, next month – no. Think ahead. Do not waste time guessing what is "WRK", "PPQ" or "GTYY".
Number Duplicates
If you want to track work on different versions of the same document, number duplicates for understanding where the last version, where the previous one and where the first from which everything started. What changed between them? Not to number such files causes only misunderstandings and headaches. It is a waste of your nerves. You can add something in one document, thinking it is the last version, but it is not. Send the file, thinking it is ready, but it is the first initial version of it.  In the end, nothing 100 % ready. Just you in trouble.
Use Note-Taking Apps
If you regularly need to leave some notes and don't have time to organize them, then it is not the best option to leave stray text files across your computer. You will not find it later! Think about some note-taking apps like OneNote or Evernote. OneNote is comfortable to keep everything in one place and have quick access to it.
Do you have a note that you often use, such as a to-do list? Secure it to start opening it quickly. In OneNote, tap and hold the note with your finger, and then select Pin on the desktop. Now you can check your everyday to-do list, write something down and tick when it is done.
Divide your space into sections and pages. With easy navigation and search, you will always find your notes right where you left them.
Share notebooks with everyone you need or want: boss, coworkers, friends, and family.
Draw your thoughts and annotate your notes.
Also, you can create audio notes when you do not have time, desire to write, or you need to remember some sound:
In OneNote, tap the sound icon
Say or sing with passion the words you want to save
Then click Stop.
To play the sound, press the voice memo button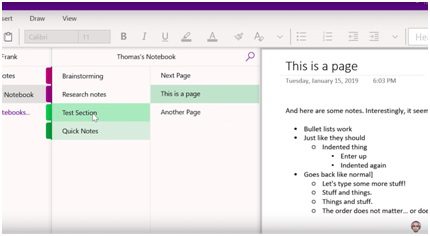 Archive Old Files If Necessary
Create an archive for files that you no longer need regular access to but still need to keep as last year's documentation for your work. Distribute documentation over the years. Archiving last year's documents reduces clutter in your offices by consolidating and organizing files from across your business. And when you store archived files offsite, it reduces the risk that you will lose sensitive information.
Clean out files regularly
You have lots of data on your computer that you have not been using for a long time, but it still can be used, not good to delete it now. So what to do?
Do this:
Put this data in one folder
Sign what is inside
Write the date +1 month on it
Mark the folder with the time icon from Folder Marker
Change the icon when you open this folder
If the folder is still not open when the date comes (in 1 month), you throw everything away without regret. There is no point in keeping unwanted files, so delete it. Clean some space for new data, choose the interval, do it, let's say – once a month. Like monthly cleaning.
IN CONCLUSION:
So, save documents from the beginning, be specific with naming, do not use acronyms, use "Save as" as a habit, use note-taking apps, clean regularly, number duplicates, use structure, and color-coding. Organize your desktop, and use file management tips in real life. Let us know which tip was more useful for you? Which works and which not exactly. Share your experience and thoughts with us!
About Author:-
Roman Rudnik, CEO of ArcticLine Software. An entrepreneur with 12 years of experience in both the grocery and service sectors. Author of several IT products and head of a design studio.