To Backup and recover Exchange Database for later use or to move data into another file format can be a lengthy and time-consuming task if a user doesn't know the right procedure for it. Since Various techniques available to recover Data items such as emails, user contacts, appointment (Calendar) details, but to perform recovery on items, not an easy task. Since Exchange offers Manual Commands (Power-shell) but becomes complex or various exchange error faces if a user doesn't have proper knowledge of exchange server while recovery data at the granular level.
What is Granular Level Recovery?
Granular means Specific or Small level, when we try to extract only the specific items, not the complete data items to save space, time and resource used while back and recovery process. Extracting only the desired can help the user to avoid junk items or data items not related to necessary work. Since Exchange Server accepted by companies all over the world and depend for its Email Communication and other services. So to recover data after any catastrophic from the exchange server database, if you are not using the right tool (Exchange Granular Recovery Tool) or commands. Since Database can be recovered at two levels, first one is to recover entire mailboxes of the user and another one is recover of specific (individual) mailbox and other items
Why We Need Granular Level Recovery of Exchange Items
Since Exchange Server holds various items in Databases such as emails, contacts, tasks, calendar and other items. With a Granular Level Recovery technique specific or individual mailbox items can be recovered that require less space as comparison of complete backup and recover if a large amount of database stored in Exchange mailboxes.
How Exchange Recovery Software supports Granular Level Recovery (GRT)?
Since Various Tool available on online to repair and backup Exchange Database but performing Granular Level Recovery perfectly done by Systools Exchange granular recovery tool. Since Exchange Server store Mailboxes data in Priv.edb and pub.edb file. The tool supports both file formats of Exchange Database and also support.stm file created in Exchange Server 2003. To Perform Granular lever recovery,  Exchange Recovery offers various features such as:
a) View Data Items in Hierarchy Order: The Tool display Database file in hierarchy order so that user can differentiate between the files and easily recover data items.
b) Different Section to View Data Items: It also provides an interactive interface to view each section of "Mails, Contacts, Task, Notes, Journal, Folder List". Using specific section, a user can view the specific data items this feature allows to recover the desired data items of the desired mailbox quickly.
c) Preview Specific Items Details: Software not only allow the user view list of data items stored in mailboxes, but a user can also preview the details stored in the items. At the granular level, it allows user to view "Sender, Receiver, From, To, Subject, File size"and other meta details according to the selected section.
d) Export Entire Folder Items: If the entire mailbox items are important for the user, the tool offers to backup of entire mailboxes (Inbox, Outbox, Sent items) within few clicks.
Perform Granular Level Recovery and Backup Using Exchange Recovery Tool
To extract specific items stored in exchange mailboxes, a user needs to first Download Software from below link:   Systools Exchange Recovery Tool
a) After Downloading software, a user to need to provide the corrupted of Damaged Exchange mailboxes (EDB) file.
b) Now Exchange Granular Recovery tool allows user to repair and recovered Data-items using Tow option:
i) Quick Scan Mode: For small corruption or for minor issues, users can go for this option.
ii) Advance Scan Mode: For highly corrupted Exchange file, select this Mode.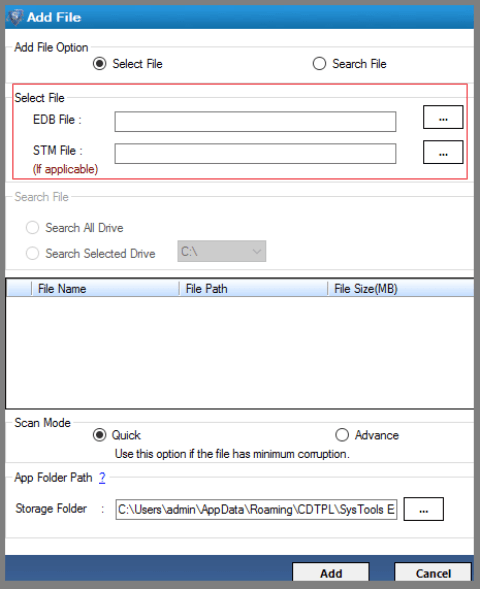 c) View Mailboxes in Hierarchy Order:
In below screen, a user can view the folder structure of data items in hierarchy order to quickly find the desired mailboxes items for granular level recovery.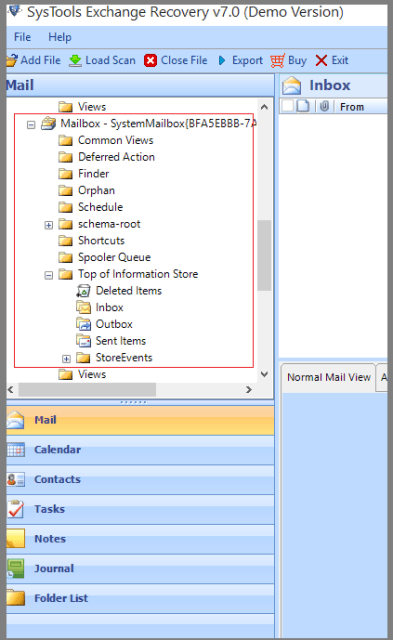 d) Preview Items Section wise:
By Selecting the specific section, a user can view the desired section stored in mailboxes and preview the item details stored in it.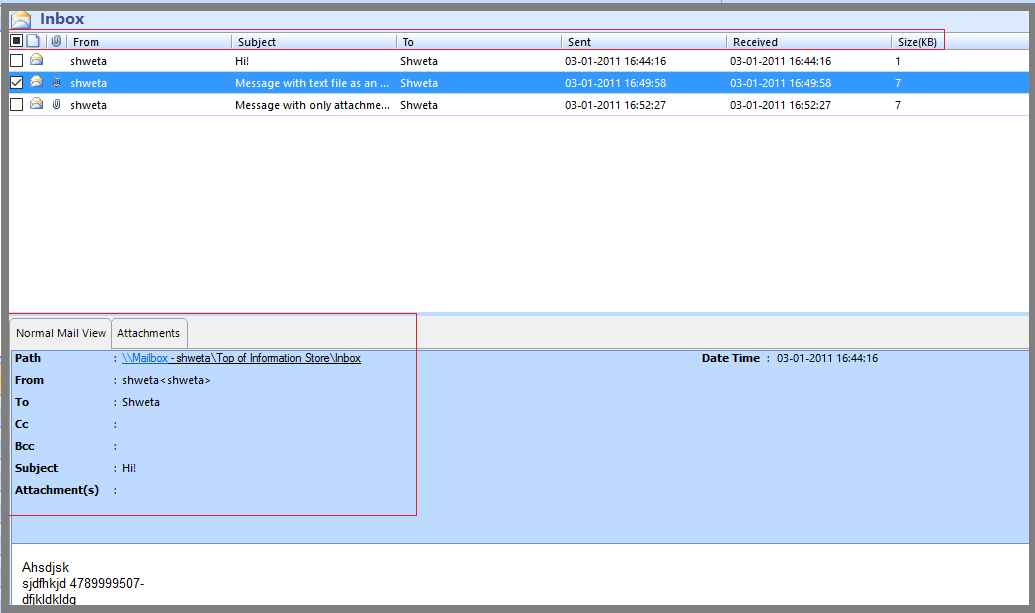 e) Recover & Backup At Granular Level:
After selecting the specific items, a user can go for an export option to backup the recovered items from corrupted or damaged Exchange Server. The tool offers the various option to store files in the different file format such  "PST, MSG, EML". It also the user to again import the recovered data into a Live Exchange Server Account and Office 365 Account after providing access to it.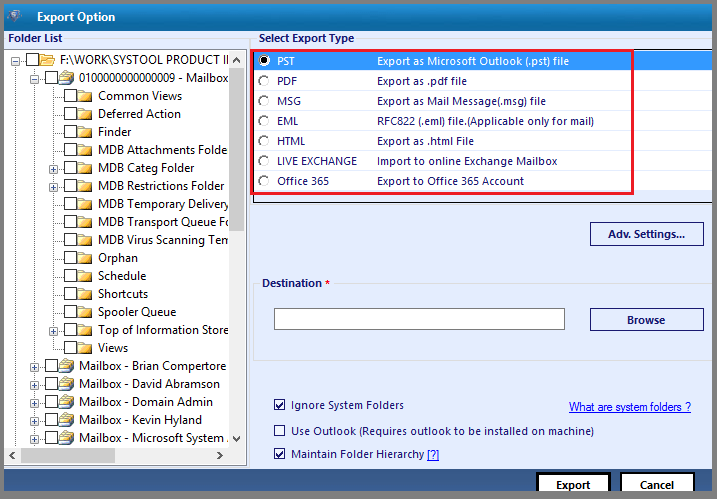 Conclusion
Recovery Exchange Items at Granular Level helps to recover items only the desired items we wanted, but it also saves time, effort and space that required during the recovering process. Systools Exchange granular recovery tool undoubtedly offers granular level recovery of mailbox items. Tool not only recover items, but also offers a hierarchy order option, Section wise view and different file formats to save Exchange mailboxes data.