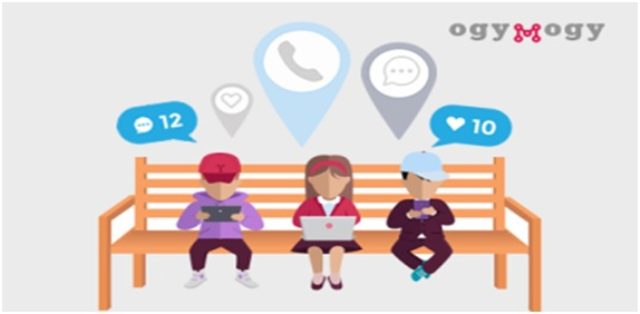 The internet world is not without endangerment and the most likely victims of these dangers are teenagers and younger children. According to latest researches, kids between the age of 12 and 17 spend almost nine hours a day using online or social media platforms. The unsupervised and unrestricted online activities may expose kids to several vulnerabilities such as cyber bullying, sexting, pornography, online child molestation and scamming. These dangers are potential enough to put negative influence on the physical, mental and psychological health of younger victims. Parents are needed to protect their children from the online dangers. This article discusses how parents can protect their children from the potential dangers of the online world.
Most Common Online Dangers for Teenagers
From bullying to sexting and self-harm activities, the online world carries several potential dangers for younger children. We have discussed here the most common risks of the online world.
Online Bullying
Bullying is the most common crime in the online world. The bullies use electronic means such as emails, social media platforms, instant messages and phone calls to threaten, harass or offend the target.
Online Child Predation
The sexual exploitation of children is another common online danger affecting younger girls and boys. The predators use online platforms to find the target and gather information about that target to lure and exploit them.
Sexting
Sexting is the rising trend among teenage boys and girls who use social media apps and instant messengers to exchange nude, semi-nude or sexually explicit photos and videos. This sort of stuff could be misused and distributed by scoundrels.
Self-Harm Activities
The social media platforms promote self-harm activities among teenagers. The games like Blue Whale Challenge induce younger children to do risky things and put their lives at risk.
How to Protect Teenagers for Online Dangers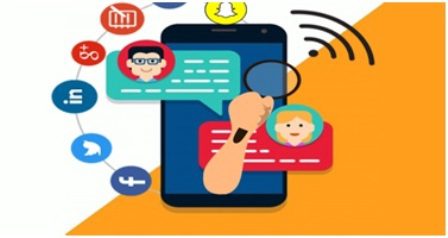 Parents can protect their children from the online dangers by monitoring their online activities. There are several monitoring and parental control apps that enable parents to keep track of online and offline activities of their children. For example, there is OgyMogy mobile tracker app that enables parents to supervise the digital behavior of their children. Read on to know how the monitoring app lets you keep an eye on your kids' online lives to keep them protected.
Track Bullying Content
The cell phone tracker app lets you know if your kid is being victim of cyber-bullying. You can access to your kids' messages, phone calls, emails and social media posts. If your kid is receiving threats from any online source, the mobile phone monitoring app will let you know about it.
Track Objectionable Photos & Videos
The mobile tracker app also lets you prevent your loved ones from sexting and exchange of objectionable media files. The app gets access to photos and videos stored on the mobile phone of your kids. It includes media files exchanged via social media apps and instant messengers. It also includes photos and videos captured from the phone camera, downloaded from the internet or received from any other online source.
Track Social Media Apps & Messengers
Parents can keep track of social media activities of their children by getting access to their social media accounts. The mobile tracker app lets you spy on Facebook, Instagram, Snapchat, Skype, WhatsApp, Tinder and many other popular social apps. You can read your kids' chats, see their posts and track friends-list to stay updated about their online routines. If you find any post showing your kid to take interest in self-harm activities or any other objectionable task, you can take necessary steps to keep them from such horrible things.
Monitor Internet Usage
The cell phone monitoring and parental control app also lets you track the internet usage of your children. You can access the internet browsing history of their phones and access confidential credentials of their online accounts. It lets you know if your kid is exposing to age-inappropriate stuff online. You can use parental controls to block your kids' access to unwanted and adult-oriented websites. In, addition end user can use remotely block internet access on the target device to stop loved ones and teenagers from doing activities that can get them closer the online predators by using social media websites and chat rooms.
The Bottom Line
The monitoring and parental control app keeps you updated about your kids' online and offline activities. However, it is also necessary that you educate your kids about the use of the internet and help them use the online platforms securely and responsibly. Have discussion with your kids and ask about bullies and predators so they could have an idea about such scoundrels. Try to supervise your tweens while they use the internet and take help from the monitoring app when you are away from them.
About Author:-
Melissa is a technology writer and blogger at OgyMogy Blog. She loves to write on latest technology trends and tips. Her latest article is on obesity control tips has got a wide social media attraction among readers.