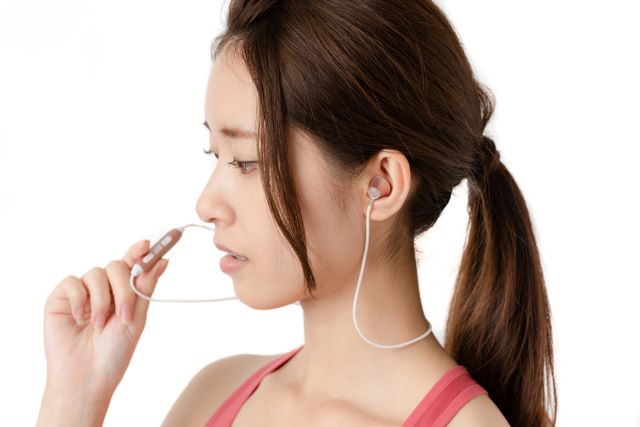 Gone are the days of cables, and now Bluetooth and wireless devices are in!
So, it's just not about choosing the best wireless microphone system design-wise. There is a lot to look at otherwise, such as portability, accessories, etc. Of course, no one model or size fits all. Before you buy online, look at all the features.
What is a Bluetooth Microphone?
Bluetooth Microphones come with the feature of wireless and Bluetooth technology that connects your devices such as smartphones, computers, tablets, iPad, or outdoor bluetooth ceiling speakers.
A Wireless Bluetooth microphone is used for driving, singing, recording podcasts, shooting YouTube videos, voice overs for clients while giving talks on the stage, in movie making, and many more places. Using hands-free wireless Bluetooth technology helps you perform the tasks confidently and without hassle.
Why Wireless?
Having a wire cable for each device became a hassle when wireless was invented! Wireless makes every device portable and easy to store, thus minimizing the clutter of cables and mic stands. Wireless microphone devices are valuable for performers and presenters.
Wireless microphone devices have become increasingly popular, including sound quality, performance, and affordability.
Digital Wireless Microphones
Digital wireless microphones are superior to the traditional or the analog systems in many ways, like the sound quality where the audio signals are not interrupted by the transmission medium. The battery life is much longer, and when we talk about security, it eliminates the possibility of eavesdropping by hackers in the vicinity.
Use cases of Wireless Bluetooth microphone
Such microphones can use them while driving if it is essential to receive the call while driving. The latest technology, wireless Bluetooth microphones, can save human lives and save your hard-earned money rather than paying a fine.
Wireless headset mics are the best option for presentations at conferences, events, or office meetings. They give you the freedom to move freely with a remote for the Elite Screens Projection Screen and without having to hold any mic in hand.
Gone are the days of vocal cord strain. For a teacher handling a huge class or while giving a speech in a crowded auditorium, one can use the Bluetooth amplifying mic to save your voice, and the audio output is through speakers installed in the corners of the room.
The gaming industry utilizes the Bluetooth microphone most conveniently.
Karaoke sessions are so much in trend. But does tripping over a mic wire gives you second thoughts? With the inclusion of a wireless mic, organizing karaoke sessions anywhere becomes super easy without embarrassing yourself.
Are our Wireless Bluetooth microphones costly?
Bluetooth microphones are not that costly. They are super affordable and easy to carry. Shoptroniks has the most trusted options worth the money for all age groups.
Depending on the person's needs, one can purchase the type of device they need.
Did you know that the microphone captures sound in a multitude of ways?
Below are 4 ways to capture the sound:
Live streaming or shooting a live video for a video game? If you want to record your voice, but there is a lot of background noise, Cardioid mics are a perfect choice. They are designed to capture sound in front of the microphone and ignore the background noise.
Need to conduct one-on-one interviews? Bidirectional mics are perfect for capturing the sound in front and behind.
These mics pick up sound in a 360° pattern, capturing the voice equally from all the sides
Stereo mics are specialized in picking up sounds from the left and right. When you must record the music, this is the best option.
Most devices with a microphone have various pickup patterns. Based on your needs, you can decide how you would like to capture the sound. Before buying your wireless Bluetooth microphone, decide on the purpose and usage.
Functionality of microphone
The wireless microphone systems are made of two components: transmitters and receivers. The work of transmitters is to convert the audio signal from the mic into a radio signal. The mic sends out signals through the built-in transmitters. The transmitter encodes the audio signal into a carrier signal and transmits that signal wirelessly to the receiver device. The receiver device then decodes and converts back the audio signal and sends it to the sound system.
Factors to consider while buying a wireless Bluetooth microphone
Type:
Do you want to buy a wireless system in the form of a headset, handheld, or lavalier?
Some cover many bases, while some are tailor-made for specific purposes. To define your purpose before you buy any device.
Range:
Every device has different transmission ranges, ranging from short distances to hundreds of feet long distances. The range can be decided based on the usage. The price is reflected based on the range. So don't go spending dollars on something that you may not use.
Shape & sizes:
Wireless Bluetooth microphones installed in various devices come in different shapes and sizes. Right from ultra-compact to hefty sizes. Suppose you are shooting regularly or using something on the go; the smaller, the better.
If the device remains in one place without moving it, something with a large screen and extensive controls sounds better.
Noise cancellation Factor:
The crux lies in the noise reduction factor of the software. The device shines through busy outdoor environments where the Ai noise reduction eliminates disturbances and only focuses on your voice.
Battery Life:
Considering the battery life of any device has become highly crucial. Another critical factor to remember is that the range, size, and battery life should all be considered while choosing a device.
Latency:
Latency is nothing but the time taken for data to be transferred from its source to the destination, measured in milliseconds. While buying a mic, check out the latency in the spec list.
You're Ready!
There are many factors to look into when you buy wireless Bluetooth microphones. Consider gifting a wireless Bluetooth microphone if you plan to gift a mic to your friend for their best stage performance or somebody in digital marketing or a fashion blogger. Such artists require devices that help them deliver their speech smoothly without any disturbance. There are many lightweight, portable, and compact designs available for each of the devices that have the feature of a Bluetooth microphone.
About Author:-

Olu Obasanjo is CEO of Shoptroniks. He is capable of aligning, leading, and growing cross-functional teams and forming professional, diverse teams for a variety of tasks. He is interested in technology, startups, small technology startups, and investment management.