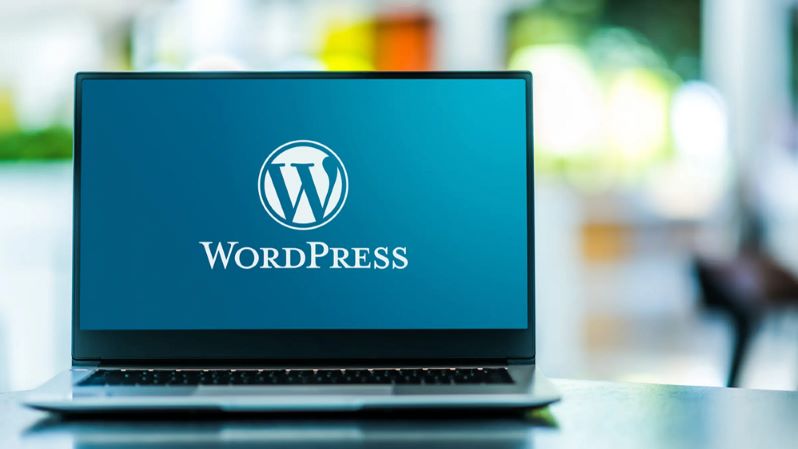 In this post, we are going to show you how to setup WordPress website and which plugins you should embed on your website to make sure your online presence is all set to bring more success.
Step 1: The very first step is to install WordPress
The process of WordPress installation depends on which hosting you have been using. Some of the best hosting providers such as Bluehost, Hostgator, and SiteGround offer a one-click installation process.
Into your domain provider, get login and now locate the details of the domain. Search for the name servers or DNS section, and then open it.
To change the server name, click on 'edit'.
On your domains, update the name services using the name servers from the hosting account.
Now, wait for the name server after clicking on the 'save' button to get updated. Most of the time, this process does not take more than an hour but sometimes it can take upto 24 hours. So it is good to wait for confirmation from the registrar domain.
The screenshot is given below that shows the domain DNS settings in Godaddy.com: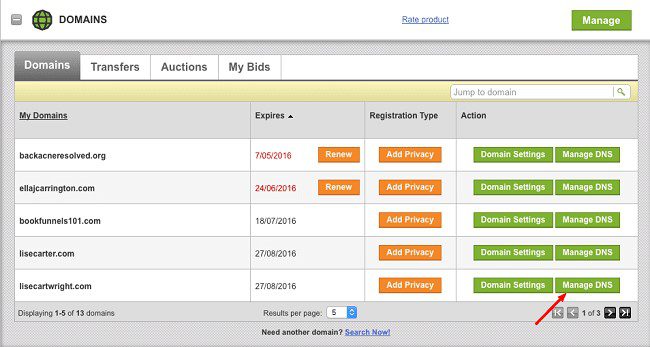 And the image below displays the name servers of yours on SiteGround.com

Once the confirmation is received about the name server updation then it is time to get login into the hosting account to install the WordPress.
If hosting provider is not offering feature for quick installation, then you can contact to the help desk.
Via Cpanel you will be able to access the WordPress installation. And now click on the WordPress option after looking out the auto installations.

Now you just need to follow the instructions. Make sure you have noted the password and username because you will require the same user name and password while login into the wp-admin area.
Now you have finished the installation process of WordPress.
Step 2: Selecting a WordPress theme
Selecting a theme from thousands of options available can be an irritating process. There are thousands of premium and free responsive WordPress themes available in the market.
But if you are serious about starting a website that drives more traffic to your business then we suggest you to trust SKT Themes and opt for the suitable one.
The themes crafted by SKT Themes are trustworthy and reliable. Plus you will have an option to upgrade your free theme to the premium theme version.
The idea of changing a theme can seem like an easy task but it is not because the website you create with a theme got tons of content and pages. So before choosing a theme carefully look at its features and functionality offered and make sure it is working well on your devices.
We consider that you have finalized the theme, so now it's time to install it on your website or a blog. You will have to log into the wp-admin panel to do this.
You should have the details of when WordPress was installed on your hosting providers. The URL will look like: www.abc.com/wp-admin.
Now login to your WordPress admin with the help of a password and username. Also, you might have the zip file of the premium or free theme that you have downloaded.
With the help of the 'appearance' area, you will be able to upload this file to your WordPress website.
Now you can start customizing your website once you have installed the theme. You can start adding more details to your website such as contact information, logo, blog content, and so on.
You can take the help of comprehensive documentation that skt themes provide. Also, you can get connected with the support team if you are facing any difficulties with the theme.
Step 3: Pages on the website
Now you are set with your WordPress website and theme. Now let's check which pages you should have on your WordPress website. We will try to keep it short and minimal so it doesn't affect the performance of a website.
Does not matter which kind of business you are running there are some pages that you will require including:
Privacy page
Contact page
Terms of services page
About us page
Contact page is the very first page that your business needs. Most of the people browse on the internet so that they can get contact details of your companies. This will help them to get connected with you in case they have any questions or queries.
The next one is the about us page. Here you will be able to tell a personal story about yourself and your business.
TOS page is the least important but for some businesses, this page might be the most essential. Therefore it is better to research on this page and then implement it on your website.
Other than these pages, you will have service pages, landing pages, product pages, or any other page that goes as per your business. Before posting a blog make sure your site has all these pages. And the last step is to install the right plugins for making a business successful.
Step 4: WordPress plugins
For further customization, WordPress plugins offer the most powerful way and they also offer some methods to protect your website. Below is the list of plugins that we would like to recommend installing.
These plugins provide so many features and options that you might require to make your WordPress website successful.
You will find 50,000+ WordPress plugins available for free but not every plugin is useful for your business needs. You need to figure out which plugin is helpful for you or not.
For example, you can integrate the contact form 7 plugin to avoid spamming, add the Updraft backup plugin to take the backups of your complete website, files, and other important data, or you can add the WooCommerce plugin to set up estore in one click.
The mentioned above plugins are free but you can research more to avail advanced or premium features.
Conclusion
By establishing a website with WordPress you are now ready to start receiving traffic to your website and start interacting with your visitors. Also, you will be able to drive the attention of the right candidate.