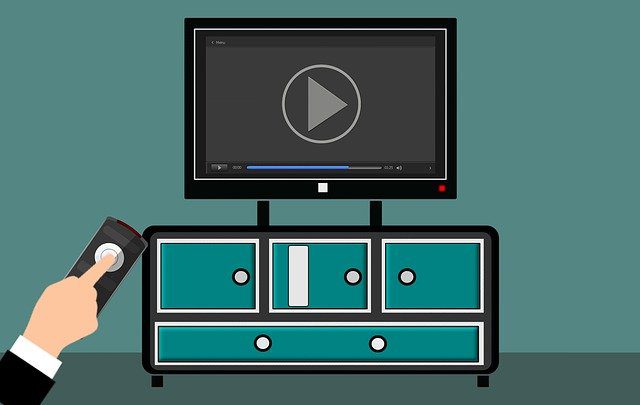 The groundbreaking invention of the internet has revolutionized multiple segments of the society, right from the basic health care facilities to the entire technical space sector.
Even on a micro, more individualistic level, the internet has opened up many new channels for expressing yourself online, for gathering/sharing/creating valuable information, and for partaking in remarkably innovative means of entertainment.
This last impact brings us to our topic, which is smart televisions. With cable TV plan such as spectrum tv select with prices starting as low as $44.99 per month let's you make the most of your television device. The digitally-aware and technologically-savvy generation of today has taken entertainment to a whole new level! Being able to scroll through your favorite virtual apps on your large-screen HDTV sounds like a dream come true. Whether you want to play an audiobook on a quiet Autumn afternoon, or listen to some Beethoven in the darkest hours of the night, or check your notifications on social media accounts, or even access weather information for the next twenty days, you can do so on your internet-enabled television. It is super-convenient and opens up possibilities with its advanced technology.
How to Upgrade Your Standard TV to Smart TV?
However, TVs with automatic internet capabilities are hard to come by and quite pricey, to be honest. Do not let this news bum you down though, because there are many ways by which you can update your TV set the way you want to, with the help of the following devices, of course.
1. Via a Blu-Ray Player
Just because your budget does not allow you to purchase the latest internet-enabled TV, does not mean you cannot get your hands on an internet-enabled media player, which is not more than $150 on the market!
Yes. I am talking about a Blue-Ray disk player, one that's internet-capable by default. It is easily one of the most popular means for streaming content in a sharp Blu-ray quality on your HDTV.
In addition to this, it is super simple to operate, easily portable, and compact enough to not spoil the look of your high-resolution TV set. Being internet-equipped, it will automatically synchronize with your subscribed Spectrum Internet plans and play the media content from Netflix, for instance, directly on your television.
With this player, you will not have to worry about watching your favorite shows in poor quality. However, it does not allow you to access THAT much content online, it does fulfill your entertainment needs completely.
2. Via a Game System
Have you ever been inside a gamer's cave? I am calling it a cave given the level of dedication it is made with, which is nothing short of impressive.
If you have been, then you might have seen some big screens and modified systems and specially engineered keyboard, mouse and headsets, etc. Cool stuff!
The point is these gamers are nearly always playing elaborate virtual games, like Warcraft, Pub-G, and Clash of Clans, etc. with other gamers from all across the world. Their gaming systems enable them to connect to the internet and stream the heavy virtual games on their connected displays.
You can take advantage of such systems and stream your favorite content on your high-resolution TVs off the internet this way.
3. Via a Streamer
A set-top box has always been around. However, a set-top box that is 'internet-enabled' has just come into the limelight; like a decade or so ago.
Among the most popular ones are the Roku boxes, the VUDU boxes, the Apple TV, and standalone video streamers like the Amazon Fire Stick flash drive and Google Chromecast, etc.
These devices are like vessels that catch the Wi-Fi signals coming from the router and enable you to select content from your favorite online channels and play them on your HDTV. Moreover, these devices do not cost that much either. They are a good one-time investment.
Final words
So, to catch up to the trend of the internet-enabled TV sets, try these alternatives for a start. Just do not remain left out. Simply adopt one of the aforementioned methods and get the best TV experience for yourself as well as your family members.