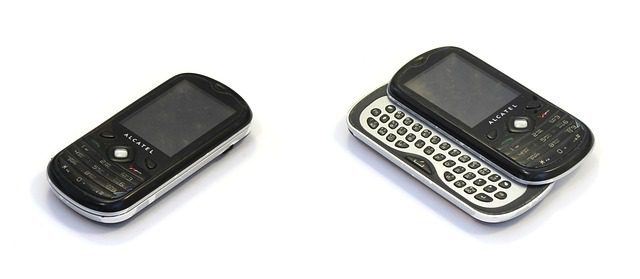 Have you been pissed with your carrier and promised yourself to replace them once the contract is over? Yet you realized that your phone is locked and will only work for that carrier? Have you tried traveling overseas and decided to switch your sim card to a local one, and realized that it would not work? You need to unlock Alcatel phones for you to be able to use your mobile device.
Sim-locked mobile phones are expensive and limit your choice. Fortunately, this is no longer true today. The Unlocking Consumer Choice and Wireless Competition Act law made it possible for consumers in Canada and the United States of America to unlock your phone and to switch to a new carrier (restrictions may apply, however).
This is a free guide that will help you unlock your Alcatel Phone so that you can use it on different networks.
How To Check If My Alcatel Phone Is Locked?
You can contact your carrier provider and ask whether your Alcatel Phone is sim locked or not if you have an existing contract. Alternatively, inserting a sim card from another carrier is one way for you to confirm if your phone is locked. If the new sim carrier name shows on your phone and if you can find a signal, it means that your Alcatel Phone is unlocked; otherwise, the carrier locked the phone.
How To Unlock Alcatel Phones?
If you cannot get your carrier to unlock your phone, fret not. You can do it yourself without any help from your provider by looking for an independent company that sells unlock codes.
Before you attempt in unlocking your phone, ensure to have the following information readily available:
Accounts holder name and account number
IMEI number of your device
Your phone number
The account holder's Social Security number and password
A completed contract and device payment plan
Overseas deployment papers, if you are in the military and want to unlock your phone before your contract is up.
When you got this information ready, look for a third-party service, and follow their instructions on how to unlock Alcatel Phones. You also have to make sure that you don't have a "Hard Locked" phone, a condition where your phone has too many failed attempts in code unlocking.
Fill up a form with your phone details.
Place and wait for your order.
Once your order has been received, the site will provide you an email with instructions to follow to unlock your phone.
Benefits of Unlocked Alcatel Phones
There are many benefits you can enjoy with an unlocked phone. You get to enjoy the following advantages for having an Unlocked Alcatel phone:
Change to another carrier anytime. Unlocked phones have a significant advantage when it comes to compatibility. Unlike the paid plan phone, you will have an increased network and switch to a different network provider when necessary. For example, when you want to travel for business or even leisure, it will allow you to change to another network, hassle-free.
It is user-friendly. It is easy to use and accessible compared to a locked phone.
Budget-friendly. It will reduce your monthly bills and minimize your headache.
No roaming charges. A locked phone will get you extra charges when traveling to other countries.Carriers charged for roaming when traveling to different countries with a locked phone. Having an unlocked phone will allow you to use a local SIM and use the promos they offer.
Increase trading value. You will be able to trade your unlock phone at an affordable price easily. Your buyer will have the benefit of using the same sim he/she used from his/her previous phone.
No Contract. Signing up and contracts are bothersome to most people. This is where unlocked phones come in handy. When you buy it, it's yours!
How to choose the Best Website to unlock your Alcatel Phone?
The world is fast-changing; new creative developments have evolved to more advanced procedures. Every year, app website builders are giving the perfect solution to their clients with lots of options to choose from.
For choosing your preferred website, here is the list that you should look:
Check for reviews and feedback from previous customers.
Check if the Website Developers Company is legit.
Compare different website articles and choose the best offer they provide.
Check the photo gallery for actual footage and examples.
Contact form.
Review the prices and compare, choose the most suitable fee for you.
Check the guidelines they provide if it's easier to use.
Cellunlocker.net is a site where you can go to unlock Alcatel phones. This site offers amazing and trustworthy services. Their codes work 99.5% most of the time, thus, you can guarantee that your phone will get unlocked. This site can be trusted and offers efficient service that will unlock your phone in a less stressful way.