It has been a headache trying to get Windows and macOS to talk to each other over the decades, especially when using an NTFS-formattedexternal drive to transfer files between the two platforms. By default, Apple's macOS can only read from Windows-formatted NTFS drives, but can't write to them out of the box.
Do you have an external hard drive formatted to NTFS that you would like to use onyour Mac? The incompatibility is not just an issue for those switching from Windows machines to Mac, but also for those use Boot Camp on Mac. Don't worry. This guide will walk you through steps to enable NTFS writing support on macOS.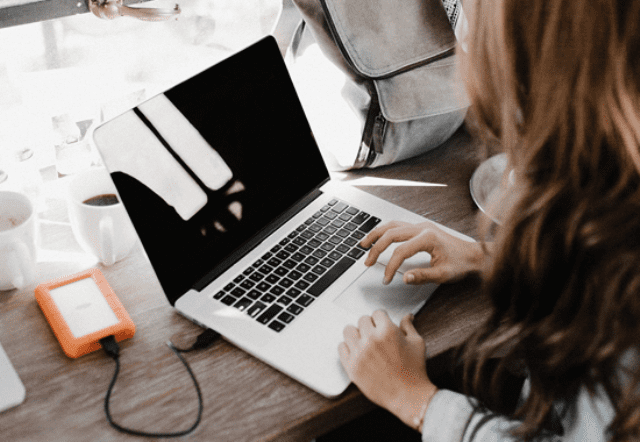 Solution 1: Change the Drive Format from NTFS to exFAT
exFAT and FAT32 are two kinds of drive formats supported by both Windows and Mac. But FAT32 cannot store a single file larger than 4GB. If you have large files to store, exFAT is a better choice. Follow these steps to change a drive format from NTFS to exFAT on Mac:
Note: The following steps will erase all the data on your NTFS drive. If you have important data on it, please back up data before reformatting.
Step 1: Go to Finder > Applications > Utilities and then open Disk Utility.
Step 2: Select the drive to change the format. Click the Erase tab and choose the exFAT/FAT32 option in the drop-down box. Click on Erase.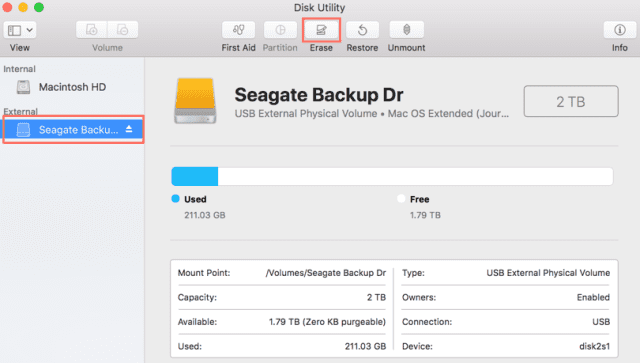 Now, this drive can now be used to transfer files from a Mac to any Windows PC and vice versa.
Solution 2: Run Command Lines
Actually, macOS includes the writing feature but it's disabled by default. Fortunately, you can enable this feature in the settings. To enable the NTFS writing feature, you have to do so on a per-volume basis, by editing the system's hidden fstab file.
Warning: I don't recommend the method below because the writing ability of Apple's NTFS driver has not been thoroughly tested. So, the method would not work properly and cause data corruption. Please run these steps with caution.
Step 1: You'll first need to launch Terminal. Navigate to Finder > Applications > Utilities > Terminal.
Step 2: Type the following command into the Terminal window. The Terminal will show an editor window for the fstab file.
sudonano /etc/fstab

Step 3: Enter the following command in one line. Be sure to change the word NAME to the name of your drive (it's case-sensitive):
LABEL=NAME none ntfsrw,auto,nobrowse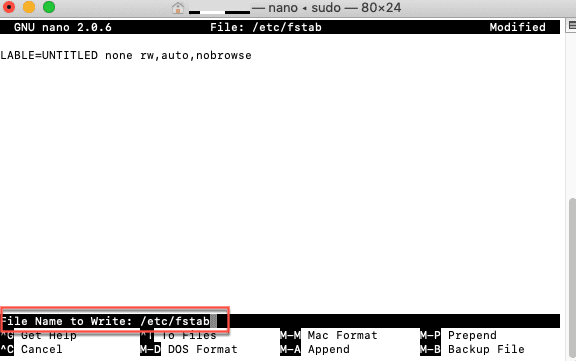 Step 4: When finished, press Control-O to save the files, followed by Control-X to exit.
Step 5: Unplug our NTFS drive and attach it again. The disk will not immediately appear in the Finder or on desktop, but you can click Go > Go to Folder in the Finder window and type /Volume into the box to access the NTFS volume.

Solution 3: Use Free NTFS Driver
FUSE for macOS is an open-source application that allows the cross-platform implementation of the Microsoft Windows NTFS file system with read-write support. The method is totally free but it is tedious and can get very technical. You might feel uncomfortable in rebooting into Recovery Mode and using Terminal. Here is how:
Step 1: Install Brew in your Mac
First of all, you need the package manager for macOS to continue. If you haven't already installed it on your Mac, you can open Terminal from Finder > Applications > Utilities and run the following command:
/usr/bin/ruby -e "$(curl -fsSL https://raw.githubusercontent.com/Homebrew/install/master/install)"
Step 2: Download and install FUSE for macOS from http://osxfuse.github.io/. Use the default option when installing it.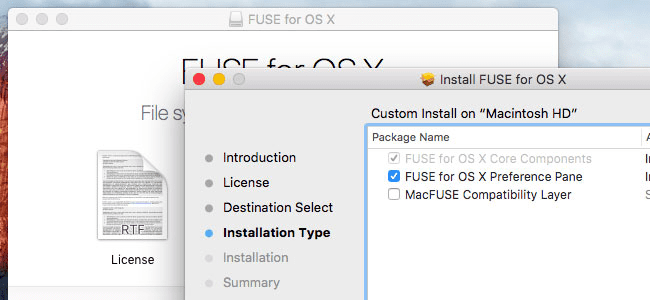 Step 3: Install xCode.
Then you have to install a command-line tool xCode. Go to Finder > Application > Utilities > Terminal and run the following command line:
xcode-select –install
Click Install when the dialogue appears. Click Agree when the license Agreement appears.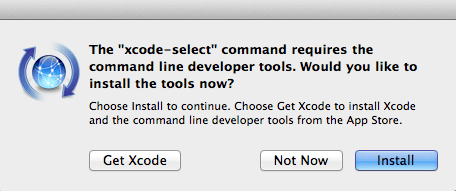 Step 4: Install NTFS-3G by opening Terminal and entering the following command:
brew install ntfs-3g
Step 5: Auto-mount NTFS volume in read-write mode
Even though you have installed FUSE for macOS, newly connected NTFS volumes will still be auto-mounted in read-only mode. To change this, you need to disable SIP (System Integrity Protection).
Warning: SIP is to protect the operating system from unauthorized changes. When you disable it, the computer system might be vulnerable to malware and other badly-behaved programs.
Boot into Recovery Mode. Restart your Mac and hold Command+R while it boots.
When you enter the recovery environment, click the Utilities menu and select Terminal to openit.
Type the following command into the Terminal and press Enter:
csrutil status
You'll see whether SIP is enabled or not. To disable SIP, run the following command and hit Enter:
csrutil disable

Reboot the Mac.
Step 6: Once the SIP is disabled, you need to go to Terminal and run command as follows:
sudo mv /sbin/mount_ntfs /sbin/mount_ntfs.originalsudo ln -s /usr/local/sbin/mount_ntfs /sbin/mount_ntfs
Finally, plug in your NTFS drive and it will be automatically mounted in read and write mode.
Note: It's highly recommended to re-enable SIP after you finish using NTFS drives on Mac. To enable SIP, you just need to reboot the Mac into the Recovery Mode and enter the command line in the Terminal window: csrutil enable.
Solution 4: Use Commercial but Easy-to-use NTFS Driver
The above procedures, however, may require too much work and fail due to any reason. The easiest and most reliable way to write to NTFS drives on Mac is to use paid NTFS for Mac app.
iBoysoft NTFS for Mac is a cheap and easy-to-use tool that breaks down the borders among Windows NTFS file system and macOS. Fully compatible with macOS Catalina and earlier, the software is designed to help users read and write to NTFS-formatted external hard drives, SSDs, SD cards, or USB drives. This software also includes disk management features for easily checking, repairing, and formatting NTFS drives on Mac seamlessly.
Step 1: Free download and install iBoysoft NTFS for Mac.
Step 2: Connect theNTFS external hard drive to Mac and write to the disk after it is mounted successfully.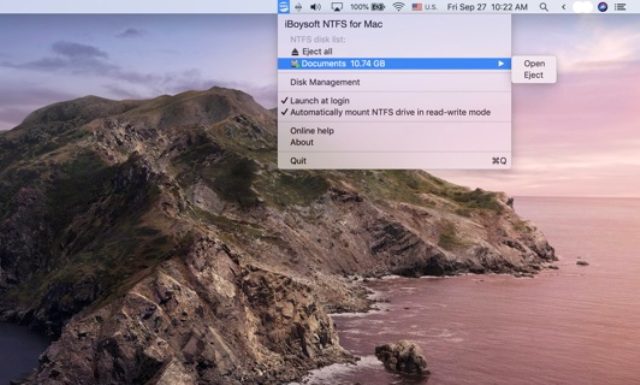 Conclusion
Writing to NTFS drives on Mac is possible. You have many options to choose from: formatting NTFS drives to exFAT, enabling Apple's native NTFS support, and installing a  third-party NTFS driver. But the first two solutions are risky and very unstable. The most reliable way is to download and install a third-party NTFS driver. There are both free and paid NTFS drivers in the market. I strongly recommend paid NTFS for Mac apps like iBoysoft NTFS for Mac. Compare to free ones, paid NTFS drivers are easier to use and don't need any extra work.
About Author:-
Laura Yuan is a tech lover who digs IT trends and helps others with practical tips and solutions. Being a part of @iBoysoft, she's been writing and sharing tons of related articles.