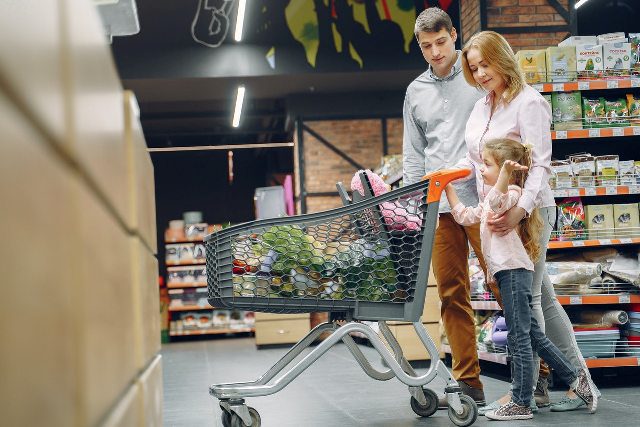 Recently, a detailed study of Walmart's strategy remarked that the giant retailer is shifting its focus from a retailer to be a technology company.
A couple of years ago, we saw that Walmart suffered a great loss but this tech-centric strategy is what saved Walmart. And now, the retail giant is leveraging the latest technologies to improve every area of operations along with customer experience.
After some deep analysis, we found that Walmart is doing more than using next-generation technologies. It is creating a kind of monopoly on certain products, such as a shopping cart.
A shopping cart is a basic product that is used by customers in any market or supermarket.
What Walmart is doing it is adding new features in a shopping cart and filing patent applications on those features so that nobody can use these upgrade shopping carts without Walmart's consent.
Walmart's Patents on Shopping Cart Features
Walmart has filed multiple patents to secure the new features it adds to a shopping cart.
Below are some patents information along with the described features of a shopping cart:
Route Planning – A way to make shopping faster and easier
A feature of route planning added on a shopping cart revealed in a patent – US9801517B2. This feature will help you to assist in a shopping mall especially in a peak hour when there is too rush. It will show you the best route plan to follow during peak hours which can help you to do shopping in an easy manner.
Voice and Video Chat – No more waiting for staff for assistance
A patent – US9757002B2 – tells a new feature of adding voice input to improve the customer experience. Using voice input, you can ask a person for any help and the assistance can be provided verbally then. This will help Walmart's customers to ask about the things which they have any doubt such as asking about a product's location, or about a product itself, etc.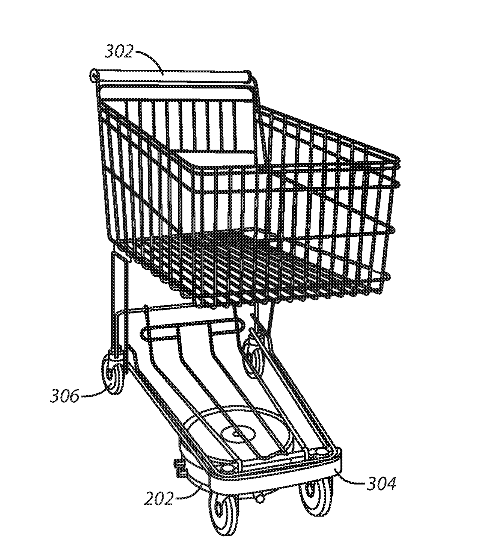 Another patent tells a feature of adding a screen on a shopping cart to call for human assistance. The cart will also have a wireless network interface to send the request to another system. This can help you to interact with a human assistant through video calling.
To take this even further – A camera device is also added to the cart that will help you to ask about a product to which you want assistance. The camera will send the live feed to a customer assistant. The assistant then can provide solutions accordingly.
Divider to Keep Things Separate
Not every patent talks about an interesting feature but some of them are quite obvious as this one. This patent application by Walmart shows how the company wants to use dividers in the cart to keep things separate.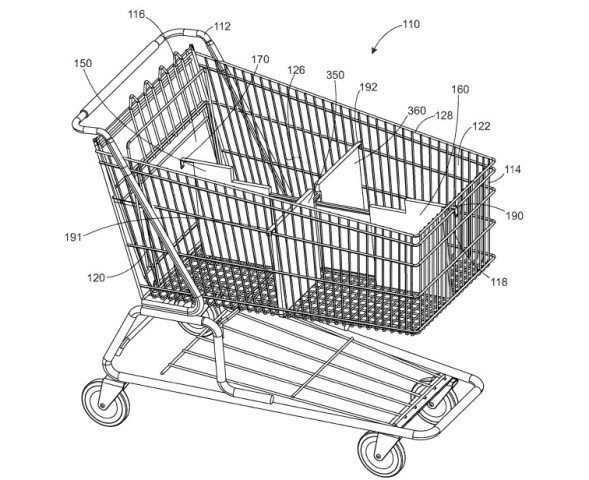 The system might be useful for some people who are doing shopping for other members or they have something which they want to separate based on categories or any of their preferences.
Monitoring Shopping Cart Wheel
A patent – US20190031223 – tells a monitoring system on a shopping cart's wheels. The monitoring system includes sensors and a microphone to find the condition of the wheels of a shopping cart. It makes sense because if you pick a cart and later find out that its wheel is not working then it could be problematic for you to continue shopping with the cart.
As per the patents, the sensors and the microphone will detect the sound of a shopping cart. Further, if they detect that the wheel is not working, it will send an automated response to the staff and from there they can find whether the condition of the wheel is worse or not. Appropriate measures will be taken after including repair the wheel or simply change it to a new one.
No More Pushing – your cart will drive itself
Walmart is also working on the self-driving mechanism in shopping carts – revealed one of their patents. The patent tells that the shopping cart will have a self-driving feature that will follow a route plan which you want to follow. It will remove the hassle to push the shopping cart with so many stuff which sometimes becomes a hassle when you have a kid with you.
Their other patent also revealed how they are actually serious with self-driving tech. A camera will be installed on the carts which will help it to carefully drive around the obstacles which improve safety and security. In a self-driving mode, finding things sometimes becomes problematic using IR sensors but a camera can be useful here as it can have a wide-angle view and thus can able to detect maximum things.
Carts having vital tracking technology
Walmart filed a patent application – US20180240554A1. for a shopping cart with a biometric handle, which would track customer's stress levels, read pulse rate, and temperature. Additionally, these carts would warn associates when customers may need help.
Filing patents for all features clearly indicate that Walmart has no intention to share the product without its consent. This will help Walmart to get an upper hand in the retail business where customer satisfaction is one of the major things to care about. With so many customers, it is not easy to focus on single customers but these new features will sure help Walmart to facilitate its operations.
Conclusion
Besides, these mention patents there are several other patents that Walmart filed for a shopping cart. And with this information, we can only conclude that Walmart wants to keep all the shopping cart features to itself thus creating a monopoly.
Walmart this aggressive patent system certainly influenced by Amazon as Walmart has been trying to be in the shoes of Amazon. But truth be told, Amazon long surpasses Walmart in the technology competition. Amazon has a market cap of 5x than Walmart and by 2022-23 Amazon is likely to surpass Walmart in revenue to be the top Fortune 500 company.
But Walmart is still a multi-billion dollar company and could get all the resources to be stand out among its retail competitors.
About Author:-

Vipin Singh is a Sr Marketing Associate of GreyB Services, a Global Patent Research Firm with offices in Singapore, India, and the US.