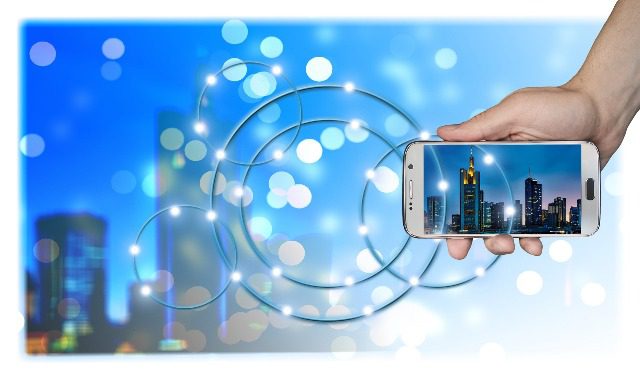 In the age of hyper-connectivity, the Internet of Things or IoT has emerged as the obvious corollary to add value for businesses by empowering them to do more with less resources, efforts and time.
It is data everywhere that is aligned with actions and devices, sensors, machine learning, natural language processing and analytics-powered tools to add a competitive edge and move over many antiquated practices. From wearables like smartwatches to talking cars, home appliances and connected-industrial equipment that autonomously perform actions, enable machine-to-machine communication (M2M) and collate and analyze silos of data, IoT has had indelible impact in all realms of mankind's endeavours.
Today, businesses in the power and energy segment, especially have a lot of catching up to do to remain on par with their manufacturing, healthcare, oil and gas and transportation industry counterparts in terms of IoT penetration.
The power industry is plagued with many setbacks like aging infrastructure, depleting assets and resources, rising costs, regulations and competition from alternative sources as well as pressures to achieve operational efficiencies and productivity.
Advancements in smartphone app development with IoT coupled lowering cost and complexities in communication and implementation of edge networks, devices and data analytics hold the key for innovations that drive this sector towards transformation.
Here is how both, IoT in power sector will drive change and positive outcomes for businesses:
Increased Access to Powerful and Reliable Insights: Humongous volumes of data locked in silos can be tapped and leveraged for timely insights on assets, resource and wastage. This can be achieved with smart meters, power sensors and increased digitization that are integrated with instant data sharing and analysis features to derive timely, valuable insights. The metrics-based findings and insights help power companies gain better understanding of their processes and available capabilities for cost-cutting, operational efficiencies and implementation of cutting-edge power saving, storage and generation techniques.
Higher Security: Energy and power sector have always been dabbling with security issues. This calls for a need for stronger and decentralized systems to manage the influx of devices, infrastructure and interoperability. Many power businesses are investing heavily in blockchain technologies to provide a peer-to-peer platform alongside IoT solutions for increased security, power and energy trading and transactions, efficient power utilization and determining modern and innovative ways of power generation.
Better Control, Transparency and Remote Monitoring: At the consumer front, the demand for transparency on power and energy usage and emission has significantly increased. Active management platforms with metering equipment or automatic meter reading (AMR) that helps track energy fluctuations, anomalies and usage patterns in real-time offers control and transparency at a granular level. This helps reduce over-consumption and power failures as well as to identify cost-effective and eco-friendly ways of power utilization.
Growth of Unified Power Distribution Systems: As businesses and consumers gain full transparency and better connectivity with the use of smart meters, it becomes easier to find connecting points to integrate the broad ecosystem of power like electric power and sustainable sources. IoT helps power grid companies to generate more revenue and make power distribution efficient and economical.
Increased Connectivity: As grid network architecture and smart meters increase in prominence, it helps create a connected ecosystem like smart cities and connected homes that make judicious use of electric power. This also helps in fostering two-way communication with consumers or end-users and form direct link with households and consumer networks.
Decrease in Cost: Advancements in IoT solutions that can leverage the high-speed LTE and 5G networks will lead to reductions in distribution and operational costs. Cost-efficiency is the biggest motivator for power companies and consumers to adopt IoT and make most of its capacities.
Regulatory Compliance: Once the power companies have on board smart meters and IoT powered tools that monitor energy and power consumption by gaining access to real-time data, it becomes easier to know the take control of areas that are leading to oversights and upgrade their nodes to stay current and adhere to compliance policies.
Higher Automation: One superior advantage of IoT is its ability to automate processes and operations in all kinds of businesses regardless of the scale and size. Embedded devices and IoT connected power systems help increase automation and boost data processing as well as analysis capabilities.
As per the findings from the Statista research, the overall market value for IoT is expected to be over one billion USD, annually from 2017 onwards.  The research also reveals that by 2025, the total number of IoT or connected devices in the world is expected to reach 75.44 billion.
Of the early adopters and investors of IoT, nearly 94 percent of those businesses have witnessed commendable ROIs. These findings indicate possibilities that IoT holds for the power industry by reshaping businesses with clear-cut insights on the indicators, performance and capability to overcome the sudden jolts.  Many takeaways from a few market researches show that the IoT investment in power is not far away and more than three-quarters of companies in the utilities space are investing to stay abreast of times.  The reasons of the growing interest in IoT particularly in the power sector is ruled by several factors like IT automation, big data analytics and connectivity.
Although transformation in this area is not as rampant as it is in the manufacturing space, power companies look at IoT as smart way of curbing risks, increasing safety and quality of life of citizens with the growth of smart cities and connected homes.