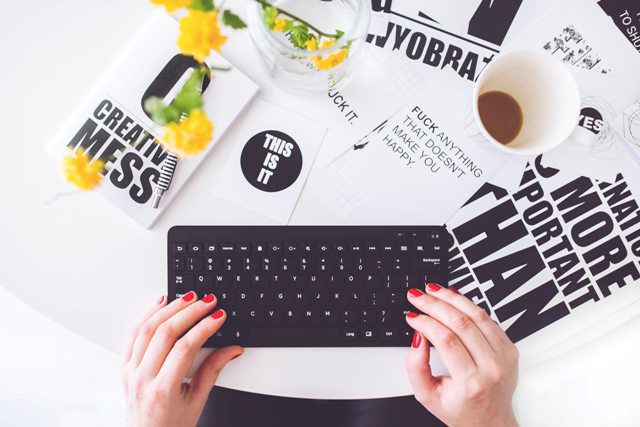 Every business owner strives for his business to stand out in the crowd and make a considerable profit. If a business needs to achieve a milestone, it must stay one step ahead of its competitors.
A startup business may try different marketing strategies like appealing packaging, low price, and good quality to capture customers' attention in the market. Logo design is one aspect that can have a significant impact on the brand's success and its potential customers.
If the logo is perfectly designed, it can become the strong identity of your business.  The logo represents the business in every manner as each element of the logo design includes font, color, and style, holds great importance.
Similarly, hiring a professional logo designer for custom logo design is an excellent way to deliver the values and personality of your business to people. Through the wise use of every element, while crafting a logo, you can get the perfect outcomes you desire.
Therefore, it is suitable for your business that you invest in a custom logo design so that you can get unexpectedly good results in the future. In this digital age, if you are tied up in important matters of your startup business then you can easily get an affordable custom logo design service online .
Benefits of a Custom Logo Design
Whether you are setting your business online or offline, your brand's logo will stay the predominant part of your business. Moreover, when people search for your business online, the first thing that distinguishes you from others is your logo. It is the reason why you should not compromise on your logo design.
There are many benefits of having a custom logo design mentioned below that a business owner should know.
Custom Logos enhance Brand Loyalty of Customers
Brand loyalty always remains a concern for a business owner, whether his business is new or already established. However, there are many factors associated with the customer's brand loyalty, but the logo is an essential factor that impacts brand identification.
The customers recognize the logo, and wherever they see it, they would like to buy your brand if they are satisfied. Similarly, if a customer visits your website online, the first thing he will notice is the brand logo. If the logo is appealing to his eyes, it will become easier for you to impress him with your products.
It is human nature that if they are satisfied with something, they will purchase from the same brand in the future as well. Therefore, a logo acts as an efficient tool in winning people's trust and helps in earning a good profit.
Unique Logo Helps You Stand Out in the Crowd
The competitive world of business requires you to stay unique so that you can attract more customers. A unique custom logo can help your business in beating your competitors with ease.
Through a custom logo, your company can get a unique identity. The reason is that the logo will be of distinctive colors, font, and shape to represent your company best.
Similarly, the unique and creative design can highlight your brand in the market, and it will get special attention from people. This special attention can assist you in getting the goal of your business branding.
Getting customer attention is necessary to boost your business. Similarly, if your competitors are extraordinary, you will have to give a unique stand out in the market. It will help you stay one step ahead of everyone and provide your business with more opportunities to grow.
An Efficient Logo is a Good Tool for Brand Marketing
A strong marketing strategy is necessary to run a business online or offline. An owner must find a way to present his business products and services efficiently to attract customers. In this digital world, everyone stays highly active on social media platforms like Facebook, Twitter, Instagram, and many other websites.
The custom logo design can help you efficiently market your company on these platforms. The logo design should be unique and memorable so that whenever the customer sees your logo, they can understand your brand. Another fact is that the customers quickly recognize the unique logos even after years.
Creative Logo Helps You in Creating Good Impression
The first impression matters a lot, like the people visiting your brand and company for the first time will judge you.  Therefore, it is necessary to ensure that your brand's personality is unique and better than other existing brands.
A good impression is worth the money, and a business owner should not compromise on it. The customers will love to get associated with a brand with a well-crafted logo design because it will represent the products and services they will receive.
Similarly, the logo can have a good impact in impressing the customers. It will motivate them to avail the products and services you sell.
A Custom Logo Will Represent the Message of Your Business
The logo of a brand is about appearance as it must represent the true meaning behind the massage of your business. The logo design should be so unique and creative that it holds the attention of the customers for a few seconds and makes them think about it.
They must find something meaningful in your logo to help them see your business values and missions in a pictorial form. It means that you can show the professionalism of your company through the perfectly designed logo. Every business owner should keep these points in mind while taking assistance from a logo designer. Because the logo can help you portray your business's background story in the best possible way.
Bottom Line
When you start a new business or try to improve your existing business, you should not compromise on your business's logo design. The logo acts as the primary factor in establishing a brand. Moreover, it is a powerful tool that attracts customers to the brand. Similarly, it can help a business in generating good revenue. Therefore, a business owner must focus on his company's logo design to stay ahead of the competition.