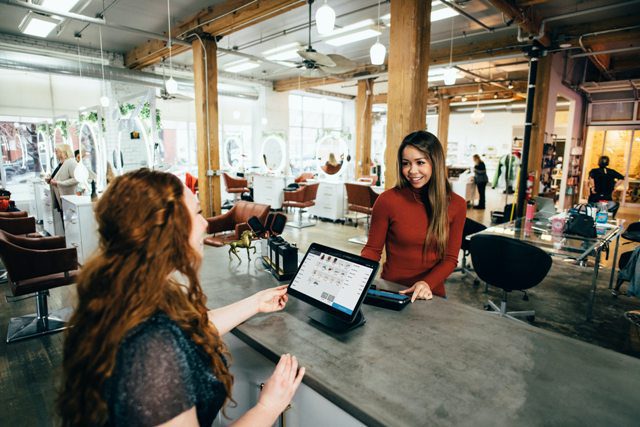 Customers are rightly called the lifeline of any business or company. Of course, customer acquisition forms the base of any business, but you can't ignore customer retention as this is what determines the growth of the business. Hence, customer satisfaction is a vital realm for any business.
Acquiring the consumers requires a lot of blood and sweat. So, retaining the same consumers is also equally important. Let us clarify this to you with a fact!
As per a study, a minimal increase of 5% in retention rates further expedite the profits by an astonishing 25% to 95%. And if your clients are content with your services and products, then Voila! You have entered freely into the world of word-of-mouth promotions.
There is no denying the fact that clients and consumers are the biggest assets of any company or business. Therefore formulating the right strategies to enhance customer satisfaction will definitely get you impeccable customer retention. Keep reading to know which strategies you can opt for.
Offer personalized services – Customers are the major source of revenue for every business. The success of any company is measured by how well it treats its consumers. Therefore personalized services form a prime part when it comes to loyalty.
What is the best way to implement loyalty? It is by giving voice to your brand. Besides this, you can send customized messages and notifications to them as per their needs and habits. This will surely work as an advantage to your business. One-to-one experience will make them feel relevant. Moreover, this will engage the visitors well.
Use social media – Do you know how many internet users are there on social media? Approximately 75% of internet users are actively using social media. There are bright chances that a major portion of them include your consumers also. Social media works as an effective channel for consumers to share their experiences with a particular brand or a company. Hence, use social media to:-
Track the reaction of the consumers regarding your product or services.
Track the feedback and brand mentions
Enhance customer engagement with different activities like contests, quizzes, and so on.
Let us tell you an interesting fact here – A study included 24,000 consumers for a survey. Approximately 70% of them said that they put their trust in the product recommendation from Facebook rather than any other social media platform. Therefore, use social media for your best benefit.
Know your consumers well – Besides the names and locations of the customers, get to know their preferences and tastes. It will give you a clear picture of how you can actually serve them well. You can update your business strategies to deliver the best buying experience for the buyers.
The right information will give you the right data. This will boost customer engagement. Concentrating on the web-analytics and behavioral data will further enhance your knowledge about consumer preferences. You can always go for customer service software to keep the customer satisfied and engaged. It significantly benefits your organization. Want to know how? Take a look!
Let the buyer find the solutions themselves – Customer service software is filled with various information that lets the buyers find the solutions to their queries. Often, there are minor problems that can actually be solved without the help of the customer care executive.
Organizations can develop "how-to" posts, videos, and "Frequently asked questions," where they can provide answers to the common problems. If the buyer has registered himself in the portal, they can post an inquiry through their registered account. This will be answered with a simple email later.
Word of mouth promotion – Better services and speedy solutions make the consumers happy. If they are happy, they will recommend your brand to other people. And this is a well-known fact that word-of-mouth publicity is one of the most powerful and effective ways to generate more business. Hence, customer service software helps in satisfying more customers.
Product training and support – Product training and support are vital in ensuring that consumers get the best out of a product. Sometimes people don't understand how the product works. This is where product training is required.
As per the statistics, nearly 76% of the buyers use customer service as a tool to know their value in the eyes of the company.
After-sale customer handling is as important as before-sale. Meeting the expectations of the consumer after they have bought your services or products helps in building a good brand image. Hence, this impacts your sales.
Offer free WiFi – In the global world, no work is possible without the proper internet connection. It has become an integral part of our lives. Everyone expects you to stay connected no matter where you are. The same is true for your business. So, next time your clients visit your office, don't forget to serve them better by offering them free WiFi services.
This not only helps you in acquiring new consumers, but it is helpful in tracking consumer activities. With this, you can send them personalized offers.
How does it impact the success of your organization? Let us make this clear to you with a fact! Nearly 60% of the businesses believed that offering free wifi to the customers makes them stay longer in the business premises, and thereby they shop more. The success rate goes up to 79% for the businesses using free WiFi.
Surprising goodies and discounts – Who doesn't like to get special offers once in a while? For building sound and solid relationships, surprise the consumers with special discounts or goodies unexpectedly. There is more to it!
You can give free accessories with some special products or free accessories if they shop for a particular amount. These little things go a long way in strengthening the brand image, hence improving customer satisfaction.
To sum it all up
Customer satisfaction and retention are not only beneficial for the organizations but it is helpful for the customers too. If they are satisfied, they will spend more money. So, it is a win-win situation. Lastly, Bob Hooey was right when he said:-
"If you are not taking care of your customers, your competitor will."