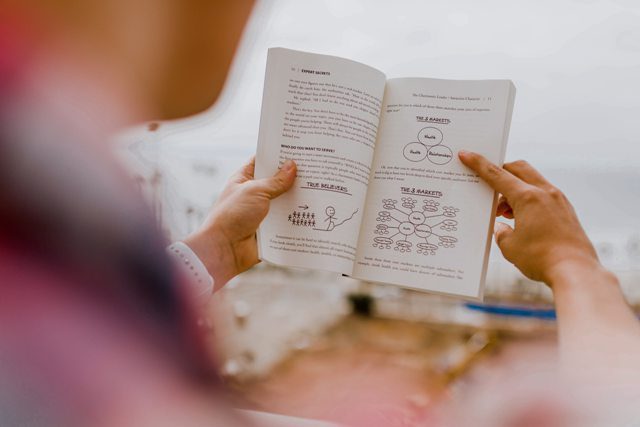 Random sales messages popping up on their phone or emails being flooded with is no longer resonating with your audience. The traditional marketing approaches or rather the mass marketing approaches are no longer as effective as they used to be. The evolved audience these days decides whether they want to be advertised to or not. Hence, inbound marketing is more important now than ever.
Inbound marketing is about creating reasons for customers to come to you, unlike outbound marketing where you just broadcast to the customers. Instead of promoting your product directly to the customer, Inbound marketing is about creating valuable content that answers their questions and solves their problems.
In line with the shifting digital trends mainly the evolution of Google Search and SEO, businesses are changing their practices and methods to become more interactive. Marketing needs a 360 degree integrative approach, and Inbound marketing is exactly that. It deals with content marketing, SEO and lead generation together.
Inbound marketing is a strategy that uses content to attract, engage and delight existing and potential customers in order for business growth. As a source of information it uses multiple media types across multiple channels to help build trust in your brand.
Getting technical and strategic guidance on setting up and using Marketing Hub to grow traffic, convert leads, and achieve your marketing goals might look cumbersome. But with the cheapest hubspot onboarding fee customized to your company, goals, software, and tech stack, can help you in every step of the way.
What is Inbound Marketing?
A term used to describe the concept of attracting website traffic and converting those leads into customers through valuable and informative content. It is a more efficient technique as the businesses use their marketing collateral to attract qualified prospects that have a higher chance of sales conversion.
The idea is to make marketing more relevant and helpful for the customers instead of being disruptive. Remember to introduce the right content in the right place at the right time.
Elements of Inbound Marketing
As mentioned above, inbound marketing is an integrative marketing strategy that brings together different components of marketing to allow the customers to find your brand naturally. An inbound strategy has the following elements:
SEO – Using relevant keywords to optimize your content to find and attract visitors through better search engine visibility and ranking.
Content marketing – To appeal to a larger set of audience you need to create content in various forms to help them find solutions in the best possible way. A great way to drive genuine engagement for your content.
Paid advertising – A personalized paid advertisement which included highly targeted content helps to strategically distribute content and target personas.
Social media – Leverage multiple platforms to promote your brand and content by building relationships with peers and influencers for extending your network.
Landing pages – A product page, subscription message, sign-up form, etc. on your website is a landing page for the leads. It provides more information on what you can offer to potential customers.
Email marketing – Another form of channel that can be used to promote content and connect with prospects. Readers to subscribe to receiving your emails are happy to be associated with the brand and are finding the content valuable.
Stages of Inbound Marketing
The term 'inbound marketing' was coined by Hubspot in 2006 and they talked about the four stages of the strategy.
Attract
In this stage the strangers become visitors for your brand. You attract them using interesting content and by being visible in the search engine results. Here you focus on your keyword research,  blog content, and social publishing.   
Convert
It is time to convert your visitor to a lead. Once they have formed an interest in your content and seeked the value they were looking for, take them to the landing pages and present them relevant call-to-actions like fill-forms or make a purchase.
Close
Once they have taken an action, close the deal and create a customer. In this stage, the elements of focus include, CRM, workflows, and emails to your customers.
Delight
To have your customers as happy promoters for your brand, delight them with suitable content. Use surveys, smart content, social monitoring, etc. for your benefit and to impress the customers. This is further discussed in detail.
Inbound marketing: Customer-Oriented Approach
According to McKinsey's research, "70% of buying experiences are based on how the customer feels they are being treated". Inbound marketing a customer-centric approach, it works towards engaging customers with delight. The different way in which a company can delight their audience is through:
Surveys – ask them what they want directly and work on the feedback received.
Call-to-action – smart change the offers on the basis of buyer persona and life-cycle stage.
Social monitoring – track social conversations by checking the comments, likes, dislikes, questions and reach out to them.
Smart Content – present tailored content to your audience. Content in the form of blogs, podcasts, newsletters, infographics, ebooks, images, videos, etc. should talk to the audiences' interests and challenges.
Why Inbound Marketing?
An inbound marketing strategy has a higher ROI. A successful Inbound marketing strategy reaps higher benefits in comparison to outbound marketing. Here is the list of benefits that inbound marketing brings to your business:
Generates site traffic – Through SEO and content marketing, inbound marketing aims to bring qualified traffic to your website that can turn into leads or customers. By optimizing in-depth content and informative pages to relevant keywords for the customers.
Produces qualified leads: Content is created for the targeted audience in inbound marketing and therefore, it brings audiences who have a developed interest to your site. Compared to traditional ads, the ratio of people who convert to leads is higher in online content based marketing.
Build brand's reputation: In inbound marketing you show your audience why they should show interest or invest resources in your company through high quality content. The quality of content will be directly associated with the level of quality of your brand by your audience.
Forms Relationships: Providing customers with useful information related to your business or industry shows that you're willing to take the extra effort to help them instead of just selling your products. This enables the audience to have higher trust in you and to see you as a credible source.
Cost Effectiveness: Inbound Marketing is a relatively low cost strategy to execute and is therefore feasible for small businesses as well. Methods such as SEO, blogging, social media marketing are driven by creativity rather than cost. As per ReliableSoft, you can generate numerous leads from inbound marketing by spending only 33% of the money spent in outbound marketing.
Converting Leads: A research by Kissmetrics suggests that around 96% of the visitors on your website are there only to research about the various choices, before they actually buy the product. With inbound marketing, you can nurture these leads and guide them towards the purchase.
Audience Targeting: Inbound marketing allows you to reach new audiences by running different campaigns. Using SEO or pay-per-click methods, you can funnel your marketing efforts to targeted groups. Selecting who sees your content will reap great advantages, including higher ROI.
The key to a successful inbound marketing strategy is producing incredible valuable content that is tailored to your audience. In today's time, it is recommended that all the business should leverage on this strategy to grow better. A comprehensive tool using system, Inbound marketing is a better and powerful way to approach your clients. A positive brand image and long-lasting relationships are outcomes of this strategy. Start sketching your inbound marketing plan now to get the best results in the near future.
About Author:-

Hetvi works as a Marketing Associate at Refrens.com – India's most powerful platform for freelancer's finances and growth. She has worked for some renowned companies as a Brand and Digital marketing associate. You can follow Refrens.com on Twitter, LinkedIn and Instagram.