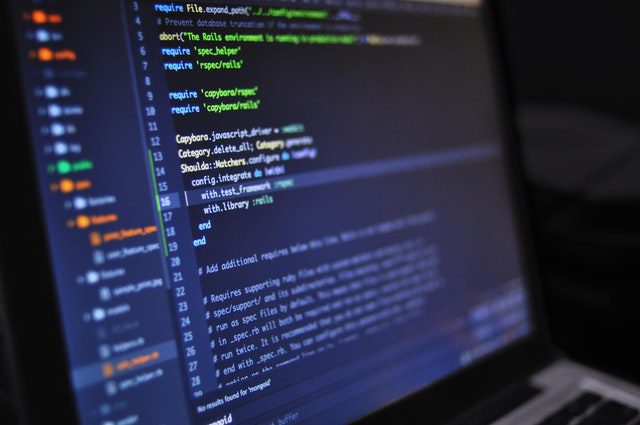 In the age of Artificial Intelligence and Big Data, the data generated is getting richer than ever before. Data is accelerating clinical trials for new treatments at many pharmaceutical setups. It is powering AI to predict customer orders at many food delivery companies. The value of data is growing at an unprecedented rate and indubitably bringing advancements and transformations in the custom software development field.
Read on this blog to know why data-driven development is gaining momentum and what are the latest trends taking shape in 2021 and beyond.
Why is Data-driven Software Development?
From education to retail, finance to agriculture, data is playing an instrumental role in providing in-depth analysis and unlocking huge business potential. The enterprises that maximize this value from data are accepting data as the most crucial asset for their growth.
The global big data market is expanding at a cracking pace. In fact, a Businesswire report has stated that 98.8% firms are anticipating Big Data and AI initiatives to power their projects.
The reasons are clear: data and analytics technologies help understand customer needs and behaviors, analyze the latest trends and discover all kinds of external and internal threats to a business.
XpressSpa, a leading airport spa treatments company, was facing challenges to analyze footfalls to forecast sales on a given day. The company teamed up with Icreon to develop an analytics-based algorithm that predicts the sales of a location based on different variables. The end-to-end automation, communication and analytics platform has helped the company to analyze relevant traffic and streamline sales data.
Data-driven Development Approach and its Benefits
The data-driven approach in software development is based on metrics like Key Performance Indicators (KPIs). The metrices encourage team members to envision long-term business objectives of their regular work and the business value proposition of each project.
The data provides visibility into current work, allowing developers to see the effects of their individual effort on overall progress of the project. Also, the approach enables them to measure the level of business success.
Teams involve in a project can obtain critical information to shorten development timelines, resolve everyday bottlenecks, and implement necessary changes to support continuous fixes and improvements.
Data-driven development promotes agile problem-solving methodology. Smaller issues get attention quickly before they go into the production to cause long-term business setbacks.
A Closer Look at Data-Driven Software Development Trends
Software built on cutting-edge technologies are creating a promising path for industries undergoing digital transformation. The rise of machine learning to automate business processes, continuous adoption of cloud to scale data instantaneously, and the processing power to harness huge amounts of data- are some biggest trends. In this post-digital world, custom software development is leveraging these capabilities to empower data-driven decision-making.
Let's look at the top seven trends of data-driven software development.
AI and Machine Learning to Drive Useful Insights
Today, Machine Learning is penetrating the market at an exponential rate. A report from Market Research Future (MRFR) predict that Machine Learning market will grow from $7.3B in 2020 to $30.6B in 2024. AI and ML are extensively used in data-driven software development to build advanced algorithms and intelligent services. AI-enabled algorithms can be integrated into company's processes to harness insights that will help in problem-solving without manual assistance.
Together, AI and ML technologies offer tremendous opportunities to analyze the data streams coming from different sources like sensors, CDPs, edge devices, or search queries. Also, AI enables model transparency to eliminate poor decisions and boost human-machine collaboration for better alignment of decisions within the team.
Did you know?
"75% of organizations will move from prototyping AI to institutionalizing it into their operations, obtaining a 5x boost in streaming data and analytics infrastructures by 2024." – Gartner
Demand of Conversational Analytics and Natural Language Processing
Nearly 50% of analytical queries data will be obtained through search and voice sources. Natural Language Processing (NLP) technique are now incorporated in different tools for effortless interaction and easy access. For example, voice-enabled devices are becoming prevalent in every sphere of life. And companies are using voice capabilities as a new UI after touch to deliver a next level customer experience.
As conversational analytics come with multifarious benefits including sentiment analysis, enhanced social listening, and personalization, this trend will continue to rise in the form of integrated voice tools.
Big Data to Transform Skillsets
In the current times, decision-makers have noticed the significant value that Big Data is driving for organizations. In fact, a report from Accenture said that 70% of data-driven companies harness significant value from data including operational excellence, optimized customer experience and innovative products.
Data is making a huge transition among enterprises and has created the specialization roles within IT departments. One such big role is of the Chief Data Officer (CDO) who is an instrumental leader for enterprise to deal with challenges of data availability, integrity, and security.
A Forrester research predicted that nearly 60% of companies have appointed chief data officer (CDO) to assist them on their growth trajectory.
Now, it is not only the ask of having the right data to achieve our goals. But are we treating the data right to fulfill our organizational goals?
Augmented Analytics
Augmented process leverages AI and Machine Leaning technologies to optimize and enhance data processing operations like data preparation, analysis, and creation of accurate models. It plays an important role in software development field to empower developers to pick up insights from data without going deep in complex mathematics.
The augmented analytics market is projected to reach 29,856 million US dollars in 2025.
With augmented technique, companies can go a step further in examining large samples of operational data such as actual queries, performance data and schemes. They can tune in operations and optimize configurations and security measures. Data leaders should implement augmented analytics to consolidate data architectures and increase automation in their redundant data management activities.
Data Analytics in Cloud
"By 2020, public cloud services will be pivotal for 90% of data and analytics-based initiatives within the organization." – Gartner
As data and analytics are happening in the cloud, data consultants face challenges to align the right services to the right workload. This, in turn, causes increased governance and integration roadblocks. To overcome such overheads, now they are moving from list price of cloud services to how it can fulfill the workload's requirements.
They are focusing on prioritizing workloads to leverage cloud capabilities while keeping in mind core benefits like cost optimization, change and innovation acceleration.
Data Security and Privacy
As data has become one of prime need of enterprises, big or small, anticipating data security measures along with data-driven culture is essential. Data breaches, poor authentication procedures, identity thefts, and mission-critical data being compromised are something that clients never want. According to Spiceworks' data storage trends survey, which focused on state of data storage in business, the cloud storage adoption will see growth. The survey says that 39% of corporations already using cloud-based storage infrastructure and additional 20% projected to consider data backups, snapshots to ensure safety, privacy, and reliability of data by 2022.
Wrapping Up
Data-driven culture is growing constantly and delivering unprecedented insights towards software development that support decision intelligence. Big corporations across industries are adopting latest data analytics trends powered by emerging technologies to make more informed decisions with data-driven software. So, becoming data-driven organization is the new table stakes for success and very much needed to gain a competitive advantage in the ever-evolving marketplace.
About Author:-
Paul Miser is the Chief Strategy Officer of Icreon, a digital solutions agency and Acceleration Studio. He is also the author of Digital Transformation: The Infinite Loop – Building Experience Brands for the Journey Economy.