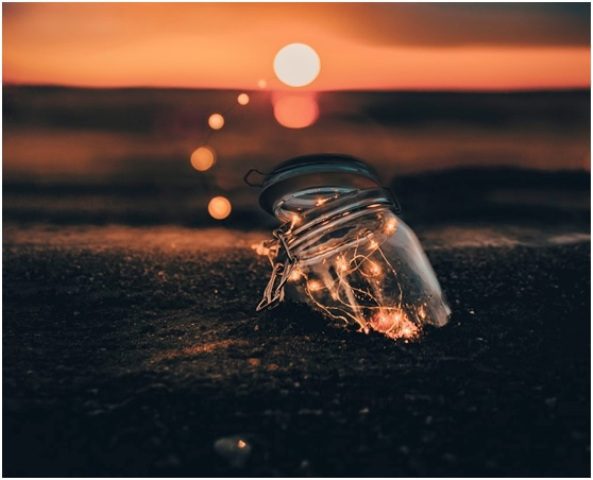 There's a great misconception when it comes to solar LED lighting. Many people think that it can't look appealing because it needs a panel that soaks up sunrays for power. Even though solar lighting needs to have an exterior panel pointed towards the sun, many manufacturers have discovered discreet ways to apply the panel to the unit. Resulting in a gorgeous fixture that can add beauty to many landscapes.
Investing in solar lighting not only for your indoors but your outdoors as well, is much more eco-friendly than other lighting solutions. Learn more about solar lighting solutions by reading this informative article by Solar Magazine.
With international solar lighting designs taking on different shapes, sizes, and colors, it is much easier for home owners to create gorgeous-looking landscapes in their yards while being eco-conscious. If you are looking for some innovative, modern, and unique ideas to spruce up your outdoor pathway; then follow some of our solar LED pathway lighting ideas.
PATHWAY LIGHTING FOR THE PUBLIC
Most estates, mansions, and parklands have areas dedicated to pedestrian crossings and walkways. Because this area is so big, it can become quite expensive investing in traditional lighting solutions. Owners end up spending so much money on lightbulbs and maintenance, that in some cases they stop investing in it. Leaving a dark and dangerous walkway for citizens and guests at night.
Another downfall to traditional lighting used in estates is that the lighting bulbs will lose their strength and brightness. Resulting in faded and dim shine at night.
Luckily, some manufacturers have designed excellent solar LED pathway lights that serve as a great alternative. These fixtures resemble the same design as that of a traditional lamp post for streets and pathways, with the only difference in that it is energized by solar energy.
Typically made from sustainable materials, these alternative street lamps are great for estates where many inhabitants walk around at night. Poles are made to a height as high as 15-20 feet. At the top of the pole a large solar panel will be placed that is directly facing the sun.
Usually, in the middle of the pole a battery enclosure is placed that will be charged throughout the day. This battery provides power to the LED lighting fixture. What's great about this solution is that it looks great. Usually painted in a dark black or green, the lamp itself is easy on the eyes.
Depending on the size of the pathway or road, the light can be adjusted to distribute brightness in larger areas.  For estates and communities that follow a modern style and exterior that is focused on simplicity and minimalism, solar LED lights can level up the aesthetics of the entire area.
Layout
To ensure you get the best out of the light solution you can consider a few different layout options. Just like traditional side walk lamp posts, you can evenly distribute lights along side the pathway.
LED light solutions make it easier to adjust the shape and size of light distribution onto the ground itself. Depending on your needs, you can request a light that distributes light between 1-3 meters. Some lights shine their rays in a complete circle, whilst others can even have a square distribution.
Another layout option is to hang the head of the lamp overhead of the road or pathway. The fixture and posts will create a sort of bridge over a pathway from which the lamp will shine light from directly above.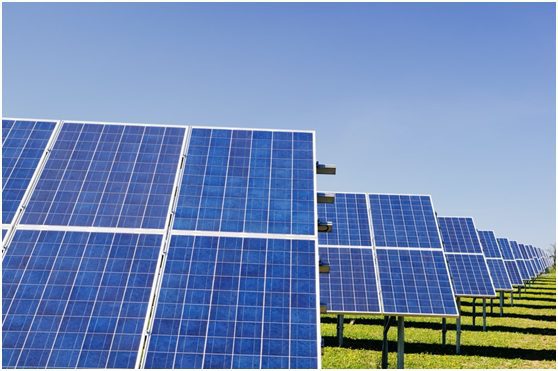 PATHWAY LIGHTING AT HOME
For smaller areas and pathways in your own backyard you can be a little more creative. There are loads of different smaller lamps available to provide eco-friendly lighting solutions throughout the night.
Cobble Stone
Cobble stone pathways create a natural atmosphere in any garden. For an inviting pathway up to the house or a quiet space in the garden, you can layout a long cobble stone pathway. The walking area can be more fitted and flatter, whilst the bordering area can be filled with loosely scattered stones.
Invest in short solar pathway lights and plant them amongst the cobble stones. Some designs feature cute mushroom style tops that will appear to look like they've sprouted from the ground.
Typically, these lights are planted in a zig-zag formation on either side of the pathway to provide even light distribution.
Light up the Steps
Add square shaped or small solar LED lights on both sides of a step. When placed directly opposite each other, the fixtures create a beautiful look on the steps. You can hide these lighting solutions in bordering bushes or gardens, which will give the appearance as if the fixtures are non-existent.
This will provide a classic light solution on steps going towards the front porch or leading down to the parking bay.
Pattern Shadows
To fit your specific style or outdoor aesthetic, you can invest in a lamp that has different metal designs on. When cut in different patterns and shapes it will cast gorgeous shadows onto the pathway.
Many of these lighting solutions come in packs of 6-12, which will give you the opportunity to place them closely together next to the pathway. It will create a unison pattern all along the walkway enhancing the look of your outdoor area.
For more information and ideas on different smaller light fixture ideas, check out these gorgeous exterior design examples: https://za.pinterest.com/landscape_l/pathway-lighting/.
Do ensure that outdoor LED pathway lamps are durable and water proof.
Moving forward, all citizens should do their part in creating an eco-friendlier future. Since the generation of electricity is one of the main causes of global warming, all home and property owners should be more aware of their usage and implementation.
Instead of trying to light up an entire backyard, estate pathway, or street with electricity driven lamps, you should consider getting fixtures powered by solar energy. Not only is it a great financial solution, but also extremely beneficial for the environment while looking aesthetically pleasing.