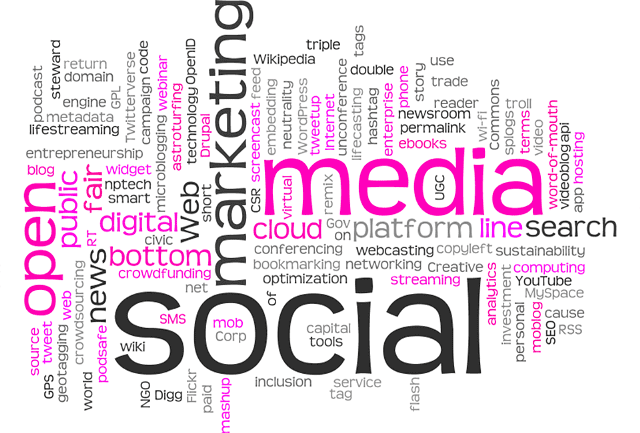 Ever since its inception in October 2010, Instagram has witnessed an extraordinary expansion in terms of its user base and popularity. In the first couple of months after its launch, Instagram got 1 million users. A couple of years later Instagram was bought by Facebook for a whopping $1 billion. The entire world was totally confused and could not justify why a small insignificant photo-sharing app was worth so much. Nobody could understand why Facebook was paying through its nose to buy such a small competitor. Well now everybody is realizing the true worth of Instagram and acknowledging Facebook's foresight and business acumen.
The Phenomenal Progress Made By Instagram & Evolution of Email Marketing
Today Instagram boasts of over 1 billion monthly active users and more than 500 daily active users. There are over 8 million business accounts on this powerful and versatile social media platform. Today Instagram and email marketing platforms are seamlessly integrated together for boosting email relevance and enhancing online brand visibility or overall online presence. Instagram's mind-blowing and stunning visual content infuses an element of refreshing change and adds a whole new dimension to email marketing that boasts of a proven ROI. Conversely, we know that email marketing would be driving esteemed inbox readers to start following Instagram thus, stimulating the consumer relationship to omnichannel business.
In this context, we know that previously when contextual email technology seemed to be absent, injecting Instagram or other social media content effectively into any email template seemed to be quite a difficult proposition. Instagram's quick tempo would leave the relatively slower email messages totally lacking in versatile or relevant content.
Then email marketers started the concept of cross-channel marketing with icons from Instagram and other social media platforms for decreasing the overall volume of content upkeep. It has been witnessed that graphical Instagram icons became popular almost overnight and became the actual standard for including Instagram and other social media consistently into an email marketing strategy. Over the years, email technology has gone through a radical change. Now, emails are versatile enough to demonstrate live or up-to-the-minute Instagram posts with vibrant imagery. You may get in touch with a reputed digital marketing organization where experts would guide you regarding ways to buy real Instagram likes.
Upload the Images of Your Products on Sale
You could start by uploading high-quality product images. You need to incorporate a host of high-resolution product pictures. Every product must be demonstrated via different pictures from different angles so that the buyer could get a clear idea of how the product actually looks. Remember you using product pictures to entice potential customers to buy the product via your emails. You could even consider sending screenshots of your high-quality Instagram posts.
Incorporating a live feed from Instagram into your email may not be just another way of injecting social media logos. We know that there are active users on Instagram who are engaging on the platform for as many as 11 days every month, hence, monthly or weekly emails could be benefiting drastically from a boost in your email content interaction. It would be a good idea to add your feed to an effective automated campaign as that would prevent constant updates and save valuable money and time for marketers.
Include Pictures of Winners of Your Own Contest
If you wish to enhance the overall online presence and boost recognition of your brand or business, you must organize some fun and interesting contests on Instagram, the most popular social media platform. Contests would be great for generating more product awareness and increased knowledge of different products that you wish to sell. When you post pictures of the winners from these contests organized by you, the users would be motivated and inspired to participate in these contests and competitions.
You may consider sharing their Instagram pictures that they posted on your specific Instagram for Business account. Your users would be thrilled and elated because of the new found adulation and fame. This would mean a boost in your popularity. You may use some of the photos of the contest winners in the emails you would send to potential customers and loyal customers. This would motivate a host of casual users to buy your products.
By including images of all those happy customers along with your usual email content, the recipients could clearly see their genuine happiness. They may feel encouraged to buy and try your products.
Conclusion
Instagram has completely revolutionized the way business campaigning is done today throughout the Internet. Traditionally emails stand the risk of being deleted even before the recipient bothers to open the email. However, thanks to Instagram, this risk has been greatly minimized. It is best to integrate Instagram seamlessly into all your future email marketing campaigns for broadening your target audience and boosting conversions.
About Author:-

Walter Moore is a notable management consultant and digital marketing expert. He is an experienced digital marketer and has helped e-commerce businesses in all niches gain buy real Instagram likes with his effective marketing strategies and guidance.