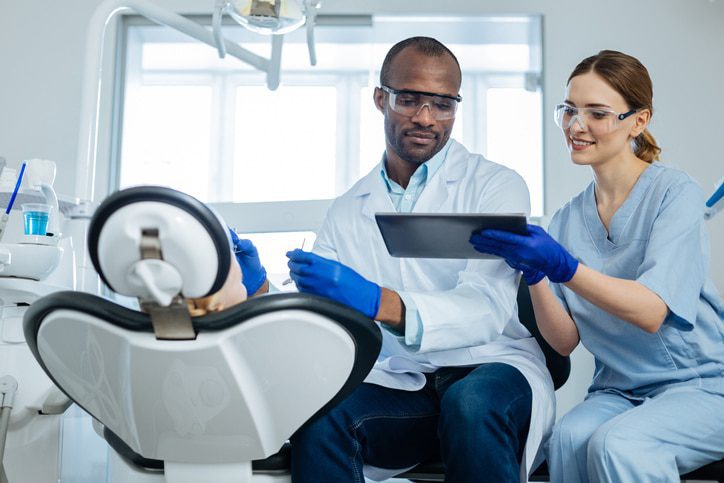 Are you a dentist and want to build a strong relationship with your patients?
So that whenever they need an oral health treatment your name pops up in their minds. Let's understand your patients first.
The first step a struggling patient will take is a phone call to fix the appointment with the dentist. A responsive phone call will ordinarily  develop a bond of trust between you and your patient.
Obviously, you can not sit on the phone all the time to have a generous talk with your patients personally. But the Voice over internet protocol service can do this for you. These internet calls are most used by offices and businesses to make their call interaction more convenient and pleasant.
Your dental clinic can also take advantage of this new call system to make your service look more decent and attractive. Here you can see what these calls are and how these are beneficial to boost your clinic's engagement with the patients.
With the use of Voice Over Internet Protocol for your client services rather than normal phone calls, you can improve your clinic's impression, as it helps you optimize your client's engagement and loyalty.
What is Voice Over Internet Protocol?
Voice Over Internet Protocol system provides you with phone calls using internet broadband instead of regular phone call lines. To know more about VoIP calls visit NOVA Computer Solutions, these services convert your regular calls into digital that transmits over the internet by allowing you to make a phone call directly from the computer or a unique VoIP number.
What benefits can your clinic have using Voice Over Internet Protocol?
Helps in Optimizing Patients Engagement: This internet broadband phone call service makes it easy for you to route and transfer your calls in a fast and efficient way by enabling the staff members and the dentists to attend their patient's phone calls even if they are not in the clinic or office.
With this feature, you can attend your patents 24*7 and it helps in optimizing your clinic's engagement with the patients, as when you are available for them every time they feel important.
The call forward feature provides extensions to calls from your office number to personal numbers. This way helps you to attend emergency calls anywhere.
Provides Recorded Delivery of Greetings and Announcements: VoIP calls is an auto attendant phone call service. Through this, you can customize the system to deliver the greetings and important announcements whenever they call you. Some auto-attendant calls can also be customized to provide directions to the office as well.
It Enhances Customer Experience With You: The most beneficial feature of these broadband calls is it assists you in Customer Relationship Management. It is a strong communication tool that provides essential data and communication options to the clients and enhances their clinic service experience.
It gives quick access and reminders to client's appointment schedules and other essential details.
Keeps track of a patient's record: Cloud-based VoIP system is beneficial to keep the client data safe and secure. It helps you minimize the clutter in your office by eliminating the patient's record's physical documents. It is also helpful in sharing your client's history without any hustle as these systems are accessible everywhere, and data can be transmitted easily.
Equipment required in your clinic for Voice Over Internet Protocol System
The major thing required for accessing this service is a high-speed internet connection through a modem or local area internet network services.
A computer system, an adapter, or specialization phone are required. If you use computers for calling, some software and microphone will be required.
Traditional phones can also be used for VoIP service. For this, you need to attach an adapter with your phone and dial the numbers as regular.