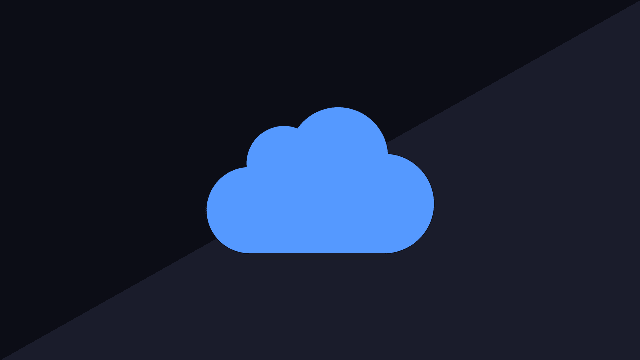 Cloud computing has gained popularity with many enterprises due to its power of giving effective solutions to the businesses. It comes in different options designed to address different problems facing both the people and businesses across the globe. The sooner you know about most of the uses of this service and different cloud models, the better the position you'll be in realizing that almost all the processes in your business can benefit from using this tool. But before then, please read on to learn about some of the common uses of cloud computing.
Application Development
Are you running a business that develops applications for mobile, web, or games? If yes, cloud platforms such as splunk cloud aws can be a very reliable solution for your organization. These platforms will enable your technical team to develop scalable cross-platform experiences for your clients. With the several libraries and pre-coded tools such as the search and security, your development processes can be simplified and completed within a very short period of time. To get the best out of the cloud computing services, you'll need to employ a qualified professional with experience in handling and offering similar IT services. For instance, you can consult some of the Los Angeles IT Support professionals for more information about cloud computing services.
Productivity
Perhaps you can relate and appreciate the services you get to enjoy from using Google Docs and Microsoft Office 365. The documents, spreadsheets and presentations that you could work on whenever needed. Well, these tools use cloud computing. Cloud enables you to store data and not have to worry about losing it in case you, in one way or another, lose access to your device. With this platform also, you can get to share your documents with other people. It's an interesting platform where you can have several individuals working on the same document at a go.
Disaster Recovery
One of the main reasons businesses use cloud-based platforms is the reliability of the disaster recovery solution. This is a cost-effective solution that your business can benefit from unlike the traditional disaster recovery sites which not only are very expensive but they also involve rigid procedures and fixed assets. Therefore, you can use Cloud to enhance a faster and convenient recovery from a mesh of various locations cost-effectively.
Big Data Analytics
Data analysis is very important in understanding your organization and hence in decision making for the future of your business. Data analysts rely on cloud computing to analyze your organization's data for insights and patterns. They'll then predict the future crisis, search for correlations, and participate in making informed decisions. Cloud services provide sophisticated tools and very high processing power, allowing for the possibility of mining massive amounts of data. Cloud, therefore, through the various open source big data tools, can save your organization the hassle of collecting and analyzing data in real-time.
Test and Development
Are you having apps which you're intending to launch in the market as quickly as possible? If yes, Cloud can give you a cost-effective environment to launch the apps. Instead of having to set up physical environments, Cloud allows you set up and demolish test and development environments at any given time. Your technical team will no longer have to secure budgets and spend a lot of time and resources on a particular project. Plus, you can also use Cloud to scale up or down the test and development environments.
Scalable Usage
Your business, through different subscription models, can enjoy scalable resources by using Cloud computing. With this service, the computing resources used are all you'll pay for. This will save you the hassle of having to invest in computer hardware permanently but only the spikes in demand.
File Storage
With Cloud, you can store your files and get to access, store more, and retrieve them anytime anywhere provided you have access to a web-enabled interface. The service is more reliable and convenient for the security, availability, and scalability for your environment. Your business will only be required to pay for the storage space consumed. The good thing about this is the ability to store your files either on or off premises based on the demands of the regulatory compliance. The storage of your data is in virtualized pools of storage with a third party being the host depending on your specification requirements.
Data Backup
Perhaps you've seen have seen how stressful and time-consuming data backup could get. You have to manually collect drives or tapes then dispatch to a backup facility. This facility is not always a guarantee that the drives and tapes will be that safe. Plus, you could easily run out of backup media and other related problems. All these problems could be reduced and brought to an end by using the cloud-based backup. Cloud allows your business to dispatch data automatically to a location of your interest across the wire. This service enhances the security of your files and can store as much data as possible.
Data Recovery
The process of data restoration has also been time-consuming and prone to human errors and malfunctions during the loading process. These could be a massive blow to your company as it could cost you a lot of sensitive information. However, if you use cloud-based backup, you can always restore the data anywhere whenever you need it. This restoration process is very fast and convenient, allowing you time to concentrate on other important business projects.
Business Continuity
Business continuity is very essential to every business. Cloud service providers have created a good number of business management applications such as the Enterprise Resource Planning (ERP) and Customer Relation Management (CRM). Additionally, the Software as a Service (SAAS) method has gained popularity as an enterprise level software deployment tool. It is a very efficient and pocket-friendly method that enhances the maintenance, security, and maintenance of the limited resources in your business. Infrastructure as a Service (IAAS) allows businesses to save on the cost of acquiring, managing and maintaining an IT infrastructure through its pay-per-use scheme. Platform as a Service (PAAS), on the other hand, is used to improve on development speed of deployment of applications on a ready-to-use platform. What's more interesting is the fact that you can easily access the applications using a web browser.
Chatbots
You can now store data of your user preferences, thanks to the Cloud's increased capacity and computing power. You can use this service in your organization to create customized products, messages, and solutions depending on your clients' preferences and behavior. There are different cloud-based intelligent bots available which leverage Cloud computing capabilities hence creating customer experiences that are customized and context-relevant.
Social Networking
Probably, you've used social media sites such as Twitter, LinkedIn, and Facebook among other social networking sites available. These networking sites use cloud computing. With such sites, you can find the people you know or are interested in knowing at any time. By using these platforms, people share some personal information not only with one another but also with the platform owners. To manage and safely store all the data in real-time, the platform needs to have a powerful hosting solution. And this is where Cloud comes in handy.
Private Cloud and Hybrid Cloud
For an organization intending to check some of their applications before deploying them into the environment, Cloud is the most reliable software to use – normally a Public Cloud. The organizations can use a Hybrid Cloud to test application workloads and enjoy the comfort of an environment rather than dismissing it if it fails initially. Hybrid Cloud can also save you during seasons of limited peak usage. It will enable you to expand and host a large infrastructure that could otherwise be idle. These can enable you to get extra capacity and availability of an environment at any given time on a pay-as-you-go basis.
Communication
This is not a new thing to you right now. We all rely on communication in almost all aspects of our life, including business. Cloud plays a very important role when it comes to communication tools. Your organization can appreciate the impact of network-based communication tools such as calendars and emails. Cloud infrastructure is also used in some of the applications for calling and messaging such as WhatsApp. Your service provider stores your messages and those of your clients on their hardware. This will enable you to access the information using any device regardless of your location.
Growth Planning
As you grow your business, the needs for computing power also increases. You'll need to have an effective plan for growth in place or else your business will stagnate. Cloud computing has proven to be very effective when used for planning processes with no hefty up-front investment. Unlike on-site servers which could easily cause a dent in your finances, the cloud storage is more cost-effective.
Conclusion
Cloud computing is well known for its flexibility, cost-effectiveness, and ease of use in almost all companies. The companies have been able to enjoy the sophisticated solutions they get from using Cloud services. These are some of the most common uses that your business can benefit from cloud computing services. You can also look out for other relevant themed blogs to learn more about cloud computing and how your organization can benefit from using some of its different services.