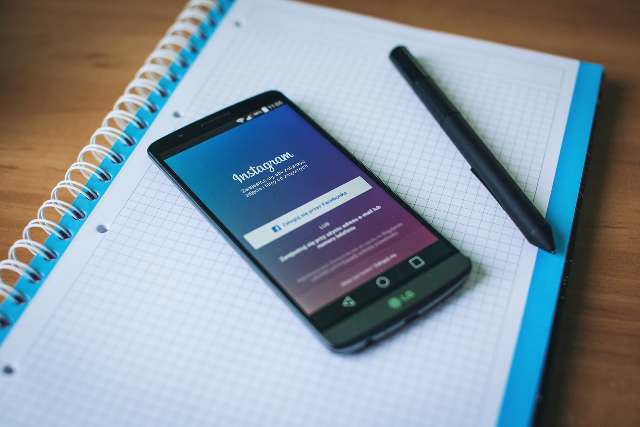 Instagram is fantastic for not only uploading stunning pictures associated with your life but also filtering all those pictures. The most critical question is, Is Instagram instrumental in boosting your business or brand on search engines? We would be exploring effective techniques of utilizing Instagram to grow all your important social search networks and expedite Search Engine Optimization organically. Social marketers and businesses are very much aware of the significance of achieving a higher ranking on the SERP. Brands are depending mostly on being discovered by users on the search for growing and effectively boosting their businesses.  SEO experts and marketers often are clueless about the value and role of Instagram and they resort to experimentation to get a concrete idea about reality.
As per https://www.business.com, "Instagram has proven to be a powerful marketing tool for businesses looking to expand their presence and the visibility of their products. If you have not jumped on the Instagram bandwagon yet, you may be doing your business a great disservice." Many experts have acknowledged that Instagram would definitely contribute to your SERP rankings. You must know that you could successfully achieve a higher SERP ranking provided you publish relevant and top quality content. However, integrating seamlessly the social discovery tools like Instagram could be enhancing your overall SEO rankings tremendously.
Instagram's Role in Enhancing Your SERP Rankings
Instagram is a highly popular social media platform that is loved and appreciated by one and all. Numerous people and businesses are quite obsessed with this versatile and powerful social networking site. We understand that over 55 million photos are shared every day by active users and this figure keeps inflating incredibly over a period of time. You could leverage the full potential of this popular social networking site by being really clever and incredibly smart with the visual posts that you share on the platform. Moreover, you need to be clever enough to boost promotions and campaigns and get some genuine fans and real Instagram followers.
Present a Comprehensive & Amazing Brand Profile
It is critical to exploit and make the maximum use of present profile information section. You could initiate by sharing with the other Instagrammers a relevant but high-resolution picture of your company logo or your products or your company. You must seamlessly integrate a hyperlink with your website. Always share stunning and mesmerizing visual posts for effectively driving attention to your unique business or brand. Active Instagrammers would see your eye-catching posts, like them, and even engage them with truly spectacular visual content. Instagrammers would become curious about your brand, products, or services. So they would eventually, clicking on the critical link directly to your official website. When you're setting up an Instagram for a business, it is fundamental that you consider the brand picture and how your record will mirror that. This is an open door for you to build up new clients and provoke enthusiasm for your business, and furthermore to keep up the dimension of consideration you get. From your Instagram handle and bio to the substance you post – these all structure the initial introductions that decide if your group of onlookers chooses to discover more or to leave your profile. Utilizing web-based life to fabricate brand mindfulness and intrigue builds the number of individuals effectively looking for your item and site, eventually prompting better SEO results.
Make the Most of Hashtags
Good content is only deemed great if they are discoverable. This is where hashtags and relevant keywords are so important. There are some ground rules you should follow when using hashtags. They must always stay relevant to the post or your brand, if not both. You should use a new, customized hashtag for any contest you are promoting because it is easiest to track and organize things this way and it also helps you stand out. Standard spamming rules apply, which means you shouldn't use a crazy amount of hashtags on a single post. Finally, you must keep track of the hashtags that are trending and use them liberally if they are relevant to your content.
Link Your Other Social Channels
Twitter and Facebook channels at the very least should be linked to your Instagram account so that you can post to all channels concurrently. This works wonders in boosting engagement and visibility and ensuring there is no follower left behind. It is a one-time setup and will stay in place indefinitely until you turn it off.
Conclusion
Since Instagram is fairly simple to use, it is up to your imagination and marketing astuteness to come up with different ways of using its many features to build your brand and gain visibility. Once you hit the ground running, you will find that interested and aware potential customers are easier to find than you expected; you just have to keep at it for long enough.
About Author:-
Walter Moore is a notable management consultant and digital marketing expert. He has helped e-commerce businesses in all niches gain with his effective marketing strategies and guidance.