Smart phones market are expected to get more competitive in the next few years as "its not that we are using technology, We are living it". So, Many Branded companies are on its way to come up with more & more creativity in Smart phones. Lenovo is one of them in providing varieties of quintessential products Since last many years & After its successful & amazing recent launches of ZUK Z2, Phab2 & many more, Lenovo has came up with some uncanny & gladdening concept.
FLEXIBE SMARTPHONE &  FOLDABLE TABLET- Ever think of it.?.
Can you imagine ?A phone on your wrist or a foldable tablet? Well, This is what the Company came up with its Out of the Box Thinking.  Pondering about devices that can be bend & fold…Seems not easy to digest about these crazy approaches. But, Lenovo is ready to give a huge challenge by bringing these aww-inspiring concepts of Bendable Smartphone & Foldable Tablet in tech market.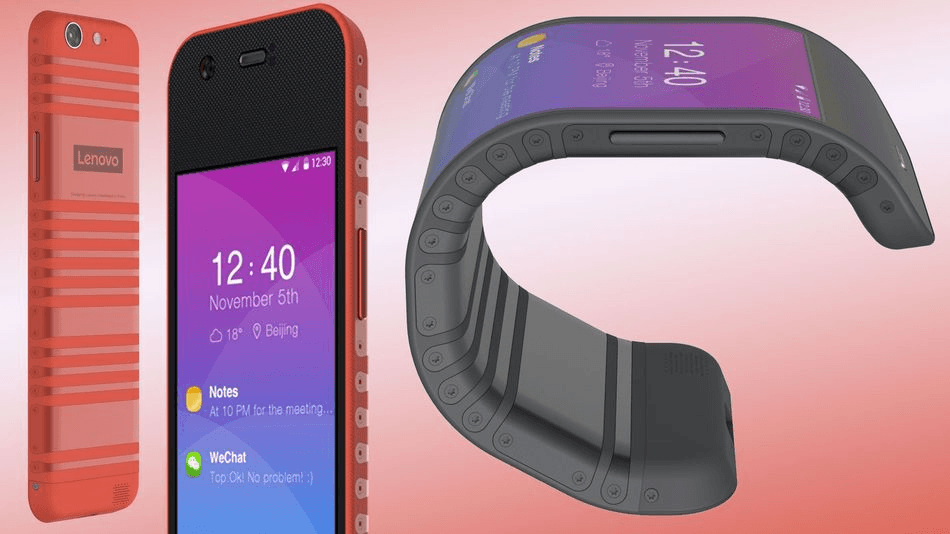 Light Weighted  Bendable Smart phones
However, If we talk about bendable smart phone, Techies concentrate more on flexibility of various hardware components to bend parts within, apart from its Display. The impressive part is that,this bendable phone is slim& light weight  as compare to other Smart phones even after supported with all these hinges. Also, the Hinges which are kept in between non-bendable part of smart phone, are very much subtle.
This cool concept is a smart watch look alike & its handfree approach will be beneficial  for the one while driving or for any other notifications, listening music while on their way or attending calls. But, It may somehow affect the Smart watch business in future.
Foldable Tablet
The next innovative idea is of Foldable Tablet with the size of 8 inches, Seems like a thick Smartphone or  looks like holding a book when half folded. Its flexible pocket fix size makes convenient to make or to attend calls without any need of headphones.
This Premier Lenovo Tablet is made up of Plastic Cover display which is more flexible & safer than the glass screen we usually find in other phones. Also back up with loosely fitted protective cover to make it fold with ease. However, the appearance of this tablet is slightly weird , seems unpleasant to predict.This can make a person think twice before opting for it.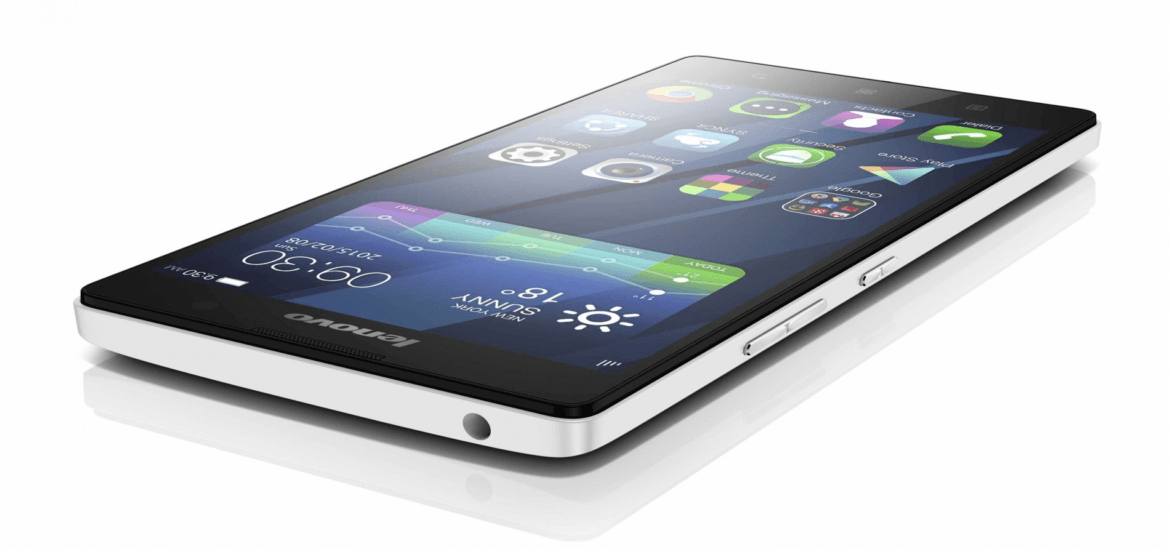 Apart from this, there are little barriers to carry it everywhere. But it's a great option for entertainment & browsing enthusiast. One can watch & enjoy movies & videos with a good clarity,Read Ebooks & access to various things on internet.
Not everyones cup of tea….
However, These innovative concepts is not everyones cup of tea. It should be cost-effective to fit everyone's pocket and also water resistant mainly because durability & cost will be the main concern of everyone if they are burning their pocket for this exotic  devices & also if this concept will work  & prove right to be accepted in reality as per consumer expectations as it seems aww in imagination.
Waiting for Future Ready
However, These are only the conceptualization of tech Vanguard. The displays are still just a concept. Yet no one gives an assurity who are going to come up with these two demanding approaches OLED Panels. However, No one yet guarantees about when these concepts are going to turn into reality. Either 5, 10 or may be more than that. But one can expect this devices to arrive within 5 years to be future ready.!
Author Bio:Surya kumar working at LatestOne.com as Digital Marketing Analyst. He is Freelance Blogger & Content Writer and Like's to write about Smart watches, Bluetooth Headset, Power banks and all about Gadgets.
Facebook: http://facebook.com/latestonecom
Instagram:https://www.instagram.com/latestone/