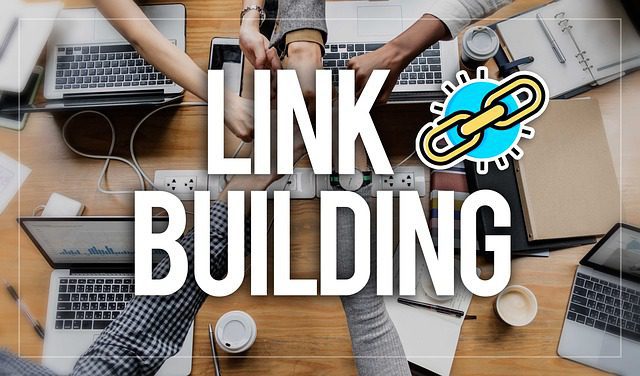 The online domain is highly competitive and beating the competing brands requires a lot of hard work and unwavering efforts. You will need to take your website on top of search rankings and retain your position up there, which is easier said than done. A robust SEO plan can put you on the right track, though it will require good planning and consistent link building to yield effective results. The idea is to link with niche-relevant and high-authority websites that are capable of propelling your site's ranking, visibility, and traffic.
At the same time, you need to invest in diverse backlinks because they are capable of adding authenticity to your web presence. Only then would Google see you as a credible brand and allocate a high ranking to your website based on the trust factor. Ultimately, the results you get with your link building strategy boil down to consistency because you will need to create quality backlinks regularly over time to attain and sustain the results. Let us highlight the value of consistency for achieving link building success.
Consistency is crucial
Great SEO is all about great planning and best execution. To start with, you must have a clear strategy about the number of backlinks you need to build for your website within a specific timeframe. For example, the targeted number of backlinks every month for a highly competitive business is substantially greater than that required for a niche brand or a localized business. Whatever the target maybe, you need to chase it with great consistency to stay ahead and sustain what you have already achieved. The benefits of consistent, planned link building are immense. Let us explain why all the efforts you invest in the strategy are worthwhile.
Improve your ranking
Getting quality links consistently can go a long way in improving your ranking and staying up there as well. While research backs the statement, Google has stated that content and backlinks are the top two factors it considers when allocating rankings for websites. However, you cannot just rely on numbers when it comes to achieving results with backlinks. Quality is the key as Google will see how relevant and authoritative these links are.
Ideally, you should have a mixed backlink profile with both high-quality and low-quality links. Such a profile reflects authenticity because it makes you appear more real as compared to one that is flawless. A genuine business is more likely to gain the attention and trust of the users and search engines. So you need to work consistently on gaining a good mix of backlinks for your site.
Get qualified referral traffic     
The ranking is important but it isn't the sole metric for measuring the success of your website. A lot of times, visitors end up landing on the site from sources other than search engines. Known as referral traffic, this set of users reaches your site via a relevant website or blog. This happens when you have backlinks, mostly in-content, on specific websites and the readers are curious enough to explore them because of the compelling value of the content.
This tactic works because it gets you qualified traffic that is a perfect fit for your demographics. Moreover, they have a good chance of converting because they are already curious about your brand and offerings. That's probably the reason why they clicked the link and landed on your site in the first place. Since converting referral traffic takes lesser effort as compared to converting direct traffic, consistent link building with relevant websites is definitely worthwhile.
Build an amazing link profile
A consistent link building enables you to build a quality backlink profile as well. Link building is not a one-time job because you will need new ones to stay ahead of the competitors and sustain the results already achieved. You can go through The 3 Step SEO Backlink Strategy That Works Like Magic in 2020 to decide how often you need to invest in links and the kind of mix you should aspire for. Ideally, backlinks from diverse sources make sense while the frequency depends on the page you are building links for.
Similarly, backlinks from unique domains are more important than the ones from previously linking sites. There is a high correlation between search rankings and the number of unique domains linked to a given page. The authority of these linking websites is equally valuable. When it comes to being consistent with your efforts, it is also about not focusing too much on one side, rather have multiple ones in your mix.
Keep your brand relevant
Another benefit of consistent link building is that it helps you constantly generate fresh, new content through the lifespan of your website. While Google's ranking algorithms prioritize fresh content for search rankings, fresh information also keeps you connected with the audience. Not only do you stay relevant for the customers, but also become an attractive partner for blogs and sites that want to post your articles and provide links for the long haul.
When you publish fresh content, focus on providing something valuable for the audience, search engines, and publication partners. Cover the latest trends and updates in your niche, write about events and news, and highlight what lies ahead. Investing in evergreen content is a great idea as it will deliver value over the years and present your brand as a niche authority as well.
Now that enough has been said about the value of consistent link building, you wouldn't want to go slack with the initiative. It has the potential to pay huge dividends with the advantages of links going much beyond rankings. They can impact your web traffic, boost sales, and fortify your brand in the long run. Even if you need to invest hefty efforts for consistent link building, the extensive and lasting benefits make them worthwhile. Right now, you need to reassess your current strategy and decide if you are being consistent enough. If not, it is time to give more so that you can achieve more in the future.