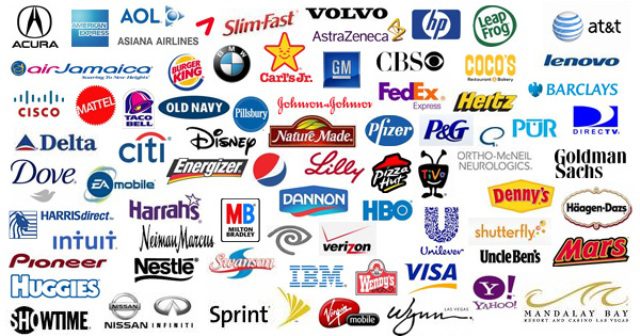 Logo designing and its excellent creation is one of the only ways to grab the attention of the targeted audience at the very first sight. In this competitive era of digital marketing and social media presence, a business needs to have an impressive logo or it won't get enough recognition among the audience.
Serving as the cornerstone of the business, the little pictorial and symbolic presence of your business is all enough to make or break your image among the targeted group of audience.
The logo- a little graphic representation serves a backbone to the growth of your business and provides support to the brand identity.
WHY LOGO IS AN IMPORTANT ELEMENT OF BUSINESS?
Picture an image,
You are passing from a random street and want to have a burger, what if you see a big bright yellow "M"? What is the very first thought that your mind is going to process?
Let me answer it the same that you are thinking.
It definitely would picture McDonald's in your mind and you will rush towards the burgers. This is what the power of logo is!
Logo is the stylized and artistic graphic mark or emblem that is mainly designed to give a prominence to company, brand, services, or the products. The logo is one of the most vital parts of business that creates brand recognition and identity among people and makes them become a potential customer of the brand.
EXAMPLES OF POWERFUL LOGO:
Creating a logo is a hectic and time-consuming process. Professional logo designers from the service of logo designs Dubai also agreed, coming up with an outstanding logo requires extreme level efforts. This also helps the businesses to build their own brand identity among the audience.
Some powerful and extremely creative powerful logos include;
Apple
McDonald's
Adidas
Mercedes-Benz
Starbucks
Nike
These are some artistically designed creative logos that can easily be recognized in thousands of logos. Also, they are admired by the audience and have authentic brand recognition among customers.
LOGO IS CONSIDER AS A FIRST STEP TOWARDS SUCCESSFUL BUSINESS:
The logo of the brand is a complete brand vibe and a first step towards successful business in market. Once you have incorporated the creativity and art in finest and neat way, the logo is going to speak for itself and its brand.
Thus, it is very important for a business to craft a uniquely styled logo and that would be efficient and innovative enough to catch the attention of the customers at the first glance. The skilled designers from the company profile designing in UAE also shared that impressive logo stays in people minds' for so long and they find it easy to trust such brand.
In this guide I have broken down 10 simple steps that would help you to create an outstanding and appealing logo for the customers. Let's get into the study.
Take a look on the strategies:
Before getting into the logo designing of the business, you first have to look at the strategies of the business. The entire business niche and its targeted audience must be recognized first and then strategy must be crafted to create a logo. This is the very first step towards the logo designing.
Evaluate the brand:
Understanding the business's goals can help you to come up with an excellent and creative design. One size fits all cannot work over here in the designing sector and you must understand the aims of your brand to create an impressive logo.
Research about the industry:
Another step to create an effective logo is to perform a great research about the industry your business belongs to. Get to know the expectations of the customers and craft a unique logo that is bespoke and can communicate your message to the consumers.
Get inspiration for the designs:
Before painting your idea over the paper, get some inspirations from the skilled graphic designers. Check out the samples made by some high-class designers. Look at the logos of the companies who are in the same industry. This will help you to polish your ideas.
Craft a list for logo and its uses:
With the help of logo, you are going to create a brand identity in front of people. Your logo would be used as your website icons; advertisements, business cards, social media profiles, and e-mail marketing so keep all uses in your mind and then create a precise and appealing logo.
Sketch so many conceptual logos:
Do not get down making the final copy right on day one. There are so many concepts coming in and going out. You must create some rough and conceptual logos on first and then get it keep polishing further until you are satisfied.
Keep an eye on the competitors:
Keeping a keen eye on the competitors is very important in today's world. Before and after designing your logo, have a look at the competitive websites and businesses and make sure that your logo is far more creative and unique to remember.
Select perfect pop of color and font:
Creating a logo is pretty stressful and hectic. Deciding the correct color and font is also tough. Ensure that whatever you choose must compliment your business and its services or products. Keep the font size small if you are using graphics. Take a look at types of logos to have a clearer vision.
Keep improving the logo:
Once you have created the logo, it is the time to get it refine and polished time to time. You can also take a start with a story of your business. This will also help the people to get engage into your business.
Communicate your brand message with the logo and get it finalized:
In the end, make sure that the logo you have created is all enough to speak about your brand. Your message must be clear enough with the name and logo. Get it finalized with the help of your friends and employees and make it go live.
A QUICK RUNDOWN:
This comprehensive and definitive guide is all enough to guide you through the process of logo designing. Incorporating the aforementioned techniques in a right way can help you to craft an excellent logo which will help your business to gain recognition among the audience.