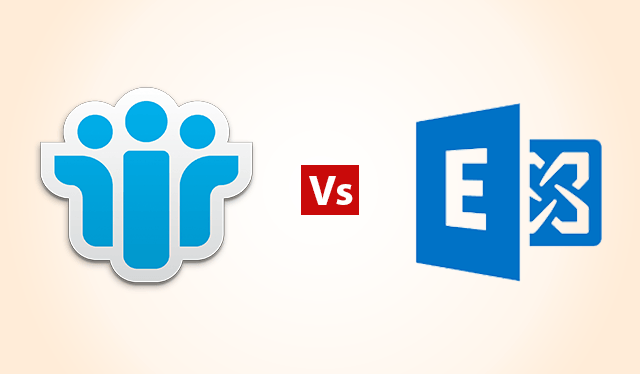 With growing the popularity of digital market, the mode of cross-communication is online among users. There are large numbers of platform or email programs to share emails, text, meetings, etc. Each email applications has its own file format to save the entire data. Apart from all these, Microsoft Exchange and Lotus Notes both have similar goals but requires a different approach to deliver emails. These two email programs allows the users to exchange email messages across all users and also provides some functions which make their email communication experience better. Therefore, in this blog, we are going to discuss the overall Lotus Notes VS Exchange Server comparison and its features in a detailed manner.
About Lotus Notes VS Microsoft Exchange
Microsoft Exchange: In the Client-Server era, Microsoft Exchange is a server program that allows a user to transfer emails along with other useful functions.
Lotus Notes: It is a desktop-based application with the server known as IBM Lotus Domino. It used to store copies of email messages, calendar, contacts, notes, and other items in NSF format.
Both the mail clients provide enterprise-level of operations. They are especially designed to accommodate a large range of users without any difficulties. Each client brings forth a large number of functionalities for its users making it easier to access the email data.
Benefits of Exchange Over Lotus Notes
As the server software, MS Exchange is a server product that is shrink-wrapped and can be utilized out of the box. It involves so many features in it, therefore, there is no requirement of any sort of customization. The standard features includes calendars, contacts, tasks, mobile and web-based support to access crucial information. Although, the Exchange Server has a list of the new features like Active Sync & Exchange Federation which makes the emailing experience better for the users.
An Active Sync is a mobile data synchronization program that permits a user to synchronize the desktop programs with their laptops or mobile phones
In contrast, MS Exchange Federation provides the communication between two organizations.
The users can also share the calendars and email messages in or out the organization
With Microsoft Exchange Server, a voicemail has been integrated for OWA (Outlook Web Access).
Benefits of IBM Lotus Notes
Lotus Notes is a complete groupware or collaborative software, something which MS Exchange is not. The Groupware permits multiple users to work on a similar document or on the same project. Unlike Microsoft Exchange, it is a highly customizable email client, as Exchange server has so many features that are built in, unlike IBM Notes.
One such feature consists the ability to combine the calendars using different outside sources, which contains Google calendars, or some other Notes calendars.
The social networking capability can be added into IBM Lotus Notes, thus several blogs, discussion forums, bookmarks, meeting rooms and communities can also become a part of the IBM Notes connection.
Lotus Domino VS Microsoft Exchange Comparsion
There are following advantages and disadvantages of these two email clients such i.e. Lotus Notes & MS Exchange Server. Let us have a look on some of them:
The standard prices for MS Exchange are $699. While for enterprise edition, the cost of MS Exchange is $3999. The standard edition will allow five different storage groups and 5 databases per mailboxes. On the other hand, an Enterprise edition supports up to 50 storage groups and 50 databases per mailboxes. The pricing of IBM Notes is approx $99 per users and the IBM Domino server enterprise is of $137 per 1,000 users.
The performance of Microsoft Exchange Sever is very much enhanced from MS Exchange 2007. The internal email handling of Exchange server is too fast and efficient. Whereas, the Lotus Notes database does not have the similar performance as compared to Exchange.
Comparison Between Lotus Notes VS Microsoft Exchange
Both email programs have some of the advantages as well as disadvantages. One can select the desired mail program by analyzing its cost and performance. So if the users want to migrate mail from Lotus Notes to Exchange server then, they need to use a reliable third party tool like Mail Migration Wizard using which they can easily transfer IBM Notes mailboxes. It is one of the best solutions and its interface is very simple and easy that even a non-technical user can understand it.
Conclusion
MS Exchange and Lotus Notes play a significant role in cross-communication. As discussed in the above segment, both email programs have their own merits as well as demerits that we have already mentioned above. In this blog, we have discussed the Lotus Notes VS Exchange Server comparison in a convenient and efficient way. Moreover, we have also discussed the benefits of Exchange over Lotus Notes. If a user wants to move the NSF files, then the third-party application is also discussed.