As the malware threat is rising the need of best antimalware software increase too. Here, people are looking for the best antimalware tools that can help them protect their data & system from all existing & emerging malware threats. Addressing this issue, here we have tested and shortlisted 5 best antimalware tools that will keep you safe from all malware & virus threats.
Advanced System Protector: Use this one of the best malware protection tools to keep your system safe from adware, spyware, phishing scams, and other malware threats. It helps you identify and block all malicious threats effectively while you are online. It works on advanced scan engines to deep clean your system from all malicious content.
You can also use this tool to clean unwanted adware and toolbars. It offers over 10 million up-to-date malware definitions to keep you safe from all existing and prevailing threats. It offers regular updates so that you remain safe all the time. This lightweight malware protection software runs seamlessly while occupying very limited system resources.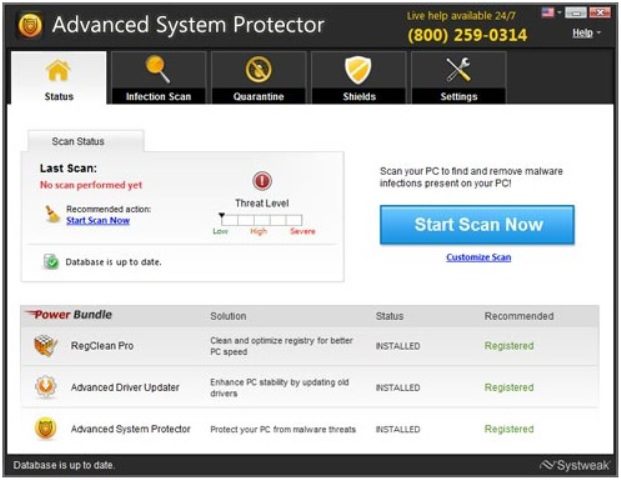 MSRT: Windows Malicious Software Removal Tool (MSRT) is usually released every month as a part of Windows Update. You can also find it as a standalone utility that is available for download. MSRT helps you keep your system protected from all emerging malware threats. During the process, it scans, detects, and removes all threats and helps you reverse all changes made by these threats on your PC.
In case you have kept automatic updates disabled on your system, then MSRT is downloaded and run automatically by Windows to keep you secure from malware threats. It doesn't replace your existing anti-malware software such as Windows Defender on your PC, instead, it complements the existing antimalware tool for complete protection.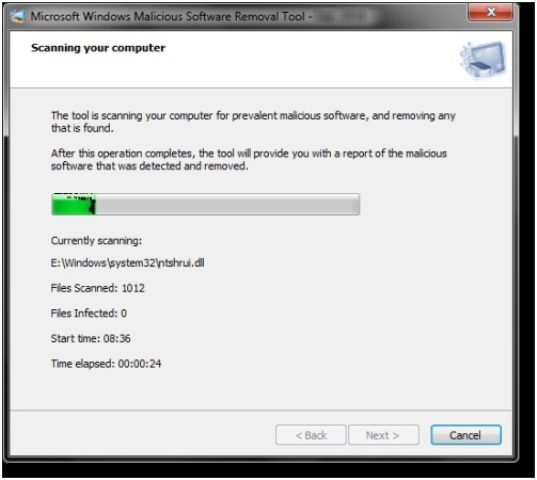 TotalAV: TotalAV is available as one of the best free anti-malware software for Windows systems. It helps you protect from ransomware, hacker's attacks, viruses, malware, and online threats effectively. It offers real-time antivirus to check & scan installs, downloads, and all executables on your PC against viruses for complete protection. It works effectively to find and clean spyware, adware, ransomware, and more.
In addition to antimalware features, it also allows you to tweak firewall settings remotely. It protects your online activities with browser security where it analyzes all sites and blocks malicious sites effectively. It is 100% compatible with PCs, laptops, smartphones, and tablets.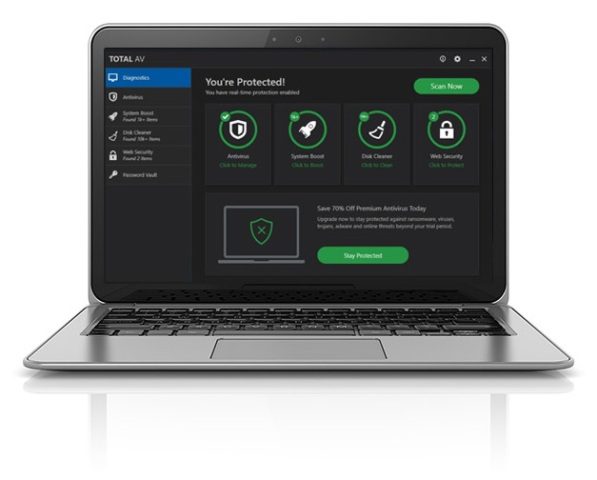 Emsisoft Anti-Malware Home: Emsisoft Antimalware Home offers tons of useful features to home users. It is also available for business users where it offers various additional features to fulfill extended business needs for comprehensive security. It protects your system from ransomware, bots/backdoors attacks, banking Trojans, PUPs, and more. Its high-performance dual-engine scanner deep scans your system storage to avoid all possible threats.
Here, it keeps your system safe from mainstream threats and secondly it focuses on unwanted programs for better protection. It offers 4 effective protection layers including surf protection, real-time file guard, behavior blocker, and anti-ransomware to keep you safe.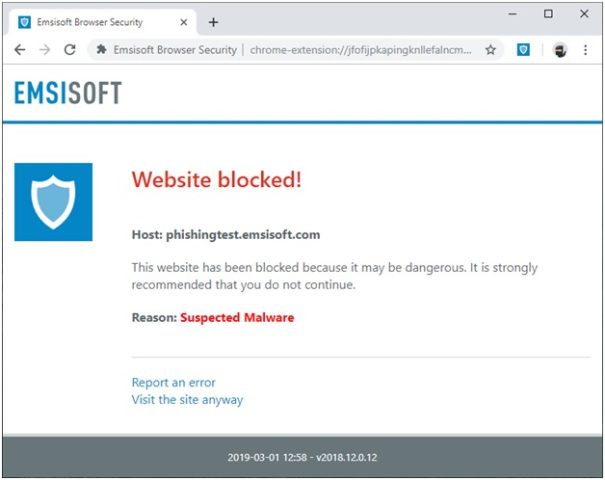 Zemana AntiMalware 3.0: Zemana AntiMalware software is trusted for its advanced security features where it helps you protect your system from al existing and prevailing threats. Working on smart algorithms, it deep scans your system storage to find and remove all malware threats. It supports all Windows versions to deliver highly accurate results. It offers fast scan features to save your time while effectively blocking all malware threats. You can also use this tool to remove annoying adware, add-on's, toolbars, unwanted apps, and more.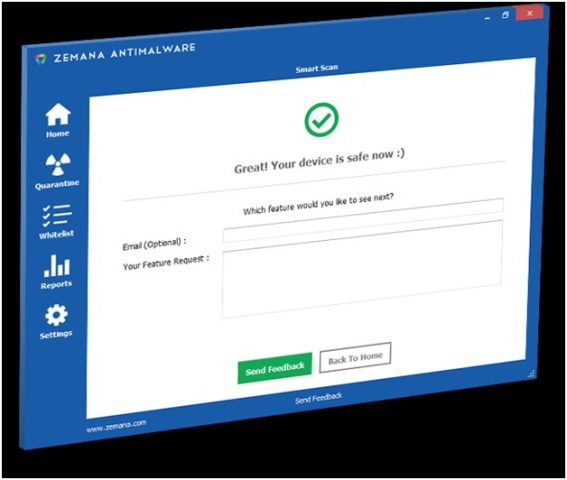 Using the best antimalware software for Windows, you can manage to protect your system & data from all annoying threats. In addition to the above-mentioned antimalware software for Windows, if you have tried any other tool, then feel free to share in the comments below.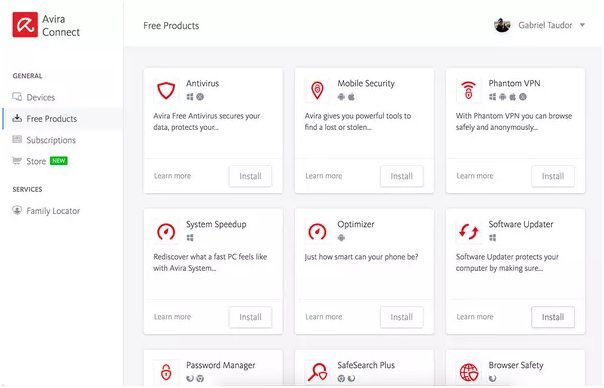 Avira Free Security Suite for Windows
Bitdefender Antivirus Free Edition: Bitdefender Antivirus is powerful tool that is available for Windows, macOS, and Android devices. This blazing fast tool ensures complete security for your system while offering you real-time protection against all malware threats. It comes loaded with bare-bone protection features to consume least resources on your system. It installs in seconds and works most efficiently to provide your overall security.
Features of Bitdefender Antivirus Free Edition
It not only protects your system against various malware threats, but it also helps you optimize your device for gaming, video editing, and other resource-intensive applications.
It offers real-time threat detection to help you monitor your all active apps.
It offers effective virus scanning and malware removal features to keep you safe.
You can use its on-demand and on-access scanning feature that runs in the background.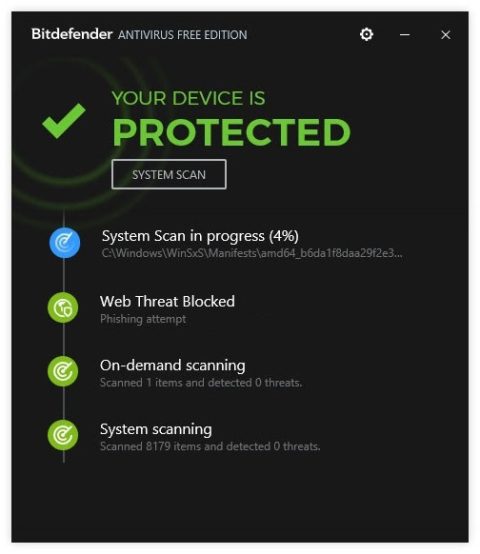 Bitdefender Antivirus Free Edition
So, these were few best anti-malware software for Windows that you can use to keep your device security & privacy intact. If you have used any of these tools before, then feel free to share your experience in the comments below.
About Author:-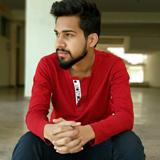 Gajendra Singh is working at Systweak, as an Digital Marketing Executive. His potential of writing is PC tips, Android and Mac and Windows software tricks and he is anxious in writing other technical blogs like best malware software to protect PC. You can also find Gajendra Singh on Facebook, and Instagram