Still wondering how you can manage and generate the business from a remote location by fingertips? Well, the smartphones are the most essential and foremost devices uses in generating the business as well as help to manage it. Smartphones and latest business applications completely transformed the face of business, now you don't only see the current performance of your company but also make the new strategy to build it stronger.
Let me tell you how a smartphone can bring your business up in today's marketing strategy,
Permit swiftly communication services on remote location
As we all are aware of that business can happen anywhere and anytime in a world. It straightly means that the mostly company deals and transactions can occur outside the office. It means this is pivotal to have something which can swiftly help you to monitor all of your employees, and develop a positive responsive communication relationship between you and your customers. With the availability huge numbers of mobile phone devices, it is an essential to adopt the smartphone communicational system. Smartphones are capable in to swiftly deliver a positive and on time communication actions. Like, outgoing and incoming of internet faxing, make dozens of phone calls, checking voicemails, messages and many more. So, if you are attending any meeting at a remote location or so far from your company, you can easily ask your employee to send the files in a conversion of MS-Office or any supported file format. It means you do not have to wait or go outside for finding an internet café just to take a survey on your email.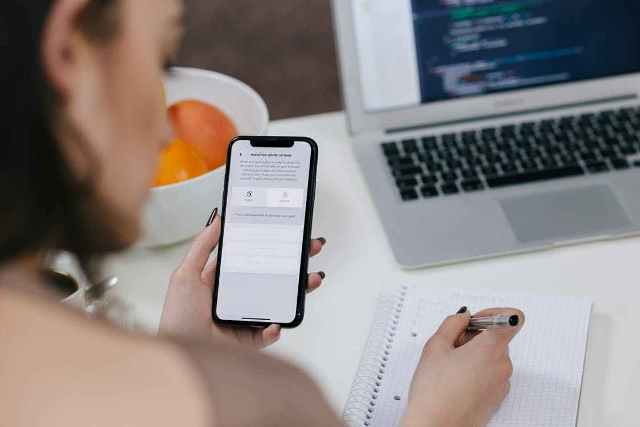 Dominant features made road straight
Smartphones entirely took a platform of mobile phones, due to the equipped of some powerful and advanced features which help business and non-business firms to avail the maximum amount relaxation with it. Most smartphones have the internet connection which has the efficiency of a plan or wireless connectivity, mobile applications and Bluetooth. A prime feature known as Bluetooth allows the uncomplicated sharing of files like audio, video and pictorial, also some essential business documental files can be shared effortlessly. It also allows users to send direct email through MS-Office, Outlook and many more. Through this, business firms use the low time for spending on their communicational actions and pay more attention and presence on distinct more essential business matters. Another foremost feature for business firms is video conferencing, it allows a user to communicate with multiple people on an exact time, also assure that you are communicating with an exact person.
Enlighten the essential information
If you are out of town or country and not able to a consultant with the clients, the smartphone can help you to get in touch with them and deliver your valuable guidelines or data to the clients which they are asking for. The smartphone is capable to transform an ordinary day into a most of the working day without dithering any problem. Also, allows you to get more done the office work while you're not available in an office. Sometimes we get confused or not sure about any specific and essential information which may make our business to face some loss. The smartphones provide you the easy accessing of an internet services from which you can smoothly get all the detailed info, blogs or articles you are wondering for. It doesn't matter where you are, the smartphones can help you to easily get the answer to all of your queries just from the fingertips.
Storage capacity for essential files
In today era, smartphones have the huge storage capacity that helps users to store their certain business files, documents and scheduled graphs which are essential for their business. On another side, audio and visual files can be stored directly right after sharing them via Bluetooth or downloading them from the internet, having the essential business files stored in phones can help you to share or mail them easily whenever it's required, also allow the user to include additional information in that saved file.
Now it had been proved that smartphones are the need of almost every business firm, whether they are small or large, especially it is the basic and most essential for the business mobility. The small scale marketers can easily promote more benefit by using the advance and dominant features of the mobile devices. Such rich functional devices always deliver the positive and authentic result to all the users. It can simply help you to manage whole of your business from fingertips, also transforms complicated things into uncomplicated goods and services.
About Author
Jessica Joseph is performing the passion of writing from a huge time, her experience made her a professional blogger at Appedology, which known as a global digital marketing agency in USA.