The modern world is rapidly becoming more technological. More and more people use cards rather than cash, in some restaurants you can order food without a waiter, but simply by choosing the desired positions on a special interactive platform, and so on. What else to expect from technology?
Marketing
Every self-respecting brand has added at least one mask to their Instagram profile. Yes, let's be honest, 90% of them are extremely trivial products, but there are also interesting projects. For example, the mask of a well-known oil and gas company is a full-fledged trip to the North Pole to icebreakers and polar bears.
Conclusion: there are a lot of examples, but, unfortunately, only a few of high quality.
Video games
There are two types of people:
The first: played PokemonGo and openly admitted it.
Second: they played PokemonGo but hid and hated the game in public.
In fact, there are a lot of games like Pokemon. Most of them are also tied to the player's geolocation, or they simply use a given surface (table, floor, wall) for in-game characters' battles. It seems that a similar technology for games is still being tested and it is great for all the users who love the feeling of "being present" in their favorite activity/game.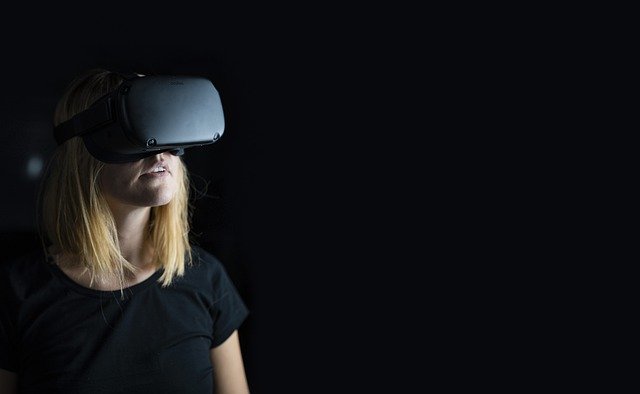 Education
Wikipedia as an example has deployed a program that allows users to Google almost any animal. And look at its 3D model in AR using your smartphone. The sphere of education is the most applied. A lot of people who already finished school would love to study anatomy during their school days not from textbooks, but from classmates (in order to find the brain).
But where else is augmented reality technology used? Even more, how and where is augmented reality used today?
AR has been successfully applied in many areas of life. For example, in automotive industry. Car manufacturers Jaguar and Land Rover are using augmented reality to provide better customer consultation. It is easier and faster to talk about car models. Sell ​​additional services.
The sphere of extinguishing fires. Qwake Technologies company has created electronic masks for firefighters. They use AR technology. In order to provide firefighters with the opportunity to see the environment in burning buildings, even through smoke.
Construction sphere
International firm Ikea has incorporated AR technology into its program. With the help of augmented reality, a customer can place a specific product (for example, a table) right in their room. See if the product fits the design. And decide whether to buy it or not.
Prospects for AR in the future
And the prospects are as follows:
The ability to emotionally influence the client. With AR, users will be able to try on certain clothes without going to the store.
Travel companies will be able to provide tourists with the opportunity to walk around the selected country. And so on, the ability to see what the future renovation will look like. AR specialists will create an electronic model of what your apartment will look like. You, on the basis of this, will be able to "try on the renovation on the premises". Decide whether to use the chosen design. Or, you need to change something in it before starting work.
The ability to communicate over the Internet, just like in real life. Experts believe that in the future, users will be able to call up and see their 3D portraits using AR. They will repeat the same facial expressions and gestures that they use in real life.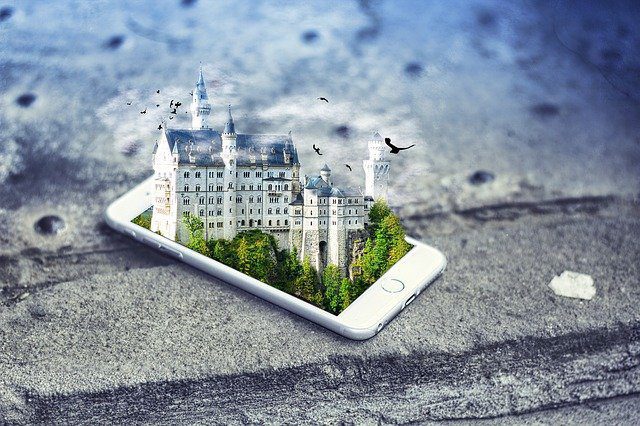 AR and VR are already ubiquitous
Smartphone users are already actively using AR technology. Texts are scanned with it. They translate them into Google Translate; look for electronic versions of items on the street (like in Pokemon Go); view virtual models of exhibits in museums and much more. Just try to make a reference to your school life: how cool it would be to see Tutankhamun walking inside the museum, and not listen to the monotonous story of a guide in a knitted scarf.
The most common type of AR is Instagram Stories. In them, users can impose masks and various animations on their faces. About 1 billion stories are posted on Instagram every day. Again, 99% of stories are still "content", but people do not spoil the general Instagram feed with their food.
Facebook allows users to make video calls and apply masks on their faces in real time. This function is used by hundreds of thousands of people registered with this media.
Virtual reality allows people to communicate with each other
Oculus Go virtual reality glasses provide users with the ability to see each other and talk during football matches, at concerts and at other events. 65% of residents of 11 leading countries of the world believe that VR and AR will enter everyday life in the future.
A number of developed countries around the world believe that VR and AR will become part of everyday life in the future. Of 100% of respondents, the prospects for virtual reality were positively assessed by:
60% of the inhabitants of the United States of America
62% of Australian residents
58% of Canadian residents
Augmented and virtual reality will simplify the shopping experience
Users no longer need to buy products blindly. How often have you been "burned" by the color of sneakers/hoodies and other… With AR you can:
See if the furniture fits the interior of their home.
Try on clothes from a brand store. See if it fits the style
Take a virtual tour of the hotel the person is going to visit. To get acquainted with its renovation and living conditions. It will be cool if it becomes possible to immediately look at the neighbors (you never know).
60% of respondents from 11 countries of the world believe that checking goods using AR is much more convenient than going to the store
So why will AR/VR enter our lives in the near future? Augmented reality will improve our lives. As technology becomes more sophisticated, the line between the real and the virtual world will blur. Companies will be able to take advantage of this in order to sell goods from a distance.