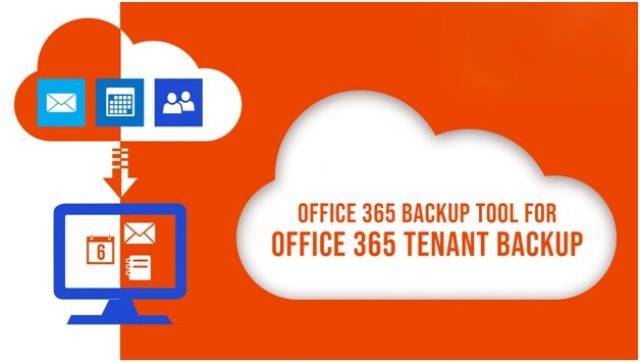 Are you looking for the most effective and secure way for Office 365 tenant backup? This article will help you understand the basics of Microsoft 365 tenant backup, including data loss and prevention measures, and how to create the right strategy for your business organization.
However, before jumping into the step-by-step solution for the same, let's have a quick sneak peek into the user's query.
User Query:
I am looking for software to backup up my Office 365 users and was wondering what you use for this purpose. I need an easy solution to perform Office 365 tenant backup. Am I missing any product? What do you use? My subscription is business premium so I can do work around with retention.
Scenario:
In recent days, Microsoft Office 365 appeared itself as the most secure & reliable productivity cloud suite solution, which runs using the massive data centers of itself. The main and topmost priority for themselves is to provide their users maximum up time cloud services, service continuity, and data security.
However, it is not a secret, that Microsoft does not facilitate us with any dedicated backup solution irrespective of subscription plans. Microsoft clearly stated in one of its agreements that they are only responsible for user's data accessibility and the security of their data centers. But the company is not responsible for any data loss or data recover-ability. They always suggest their users have a regular backup of Office 365 data.
Moreover, there can be various scenarios such as accidental deletion of data by users, ransomware cyber-attacks and etc., where the important and crucial data of Office 365 users can be lost. Hence to tackle the situation in a smart way we are going to describe to you the most convenient and secure way to backup your crucial Office 365 data.
One-Stop Solution for Microsoft 365 Tenant Backup Best Practices
As Microsoft does not provide us any direct way or tool to backup Office 365 tenant to PST format. Hence, we suggest you use Office 365 Backup Tool. This is a well-engineered tool for backing up multiple Office 365 accounts simultaneously including emails, contacts, calendars, and documents into PST file formats. This utility is also able to restore the PST file to Outlook, for this scenario, the PST must be made by this utility, in order to import it to Outlook.
Users need to sign in with admin accounts credentials like admin ID and application ID and they can easily create a backup for Office 365 accounts safely into PST file formats without losing a single bit of data. Let's discuss the steps for the same.
Quick Steps for Office 365 Tenant Backup
Step 1: Download & Launch tool select Office 365 & Outlook.
Step 2: Select mailbox items under Workload Selection.
Step 3: Provide Office 365 Admin credentials.
Step 4: Define file destination for PST file.
Step 5: Select desired mailboxes & hit the Start Backup button.
Some of the Smart Features that Makes this Utility Stand Alone
Archive Office 365 Outlook Mailboxes in Bulk & Transform into PST File in One go
Capability to Save Emails, Contacts, Calendars & Documents of Outlook 365 in Offline
Integrated with smart Date filter for Selective Office 365 Mailbox data Backup
Provide option to save Resultant PST Backup file at any preferred Location on System
Capable of Maintaining Folder Hierarchy & Structure at post backup stage
Supports all new or older versions of Windows OS
These are some of the few features that comes with this utility. There are many advanced features, which are integrated into this utility for the security and integrity of user's data. Now, let's discuss the step by step detailed procedure of executing this operation through this utility.
Detailed Working Steps for Best Practices for Microsoft 365 Tenant Backup
Step: 1 Download the above wizard on your system and launch it. Opt for Office 365 and Outlook as the source and the destination backup platform.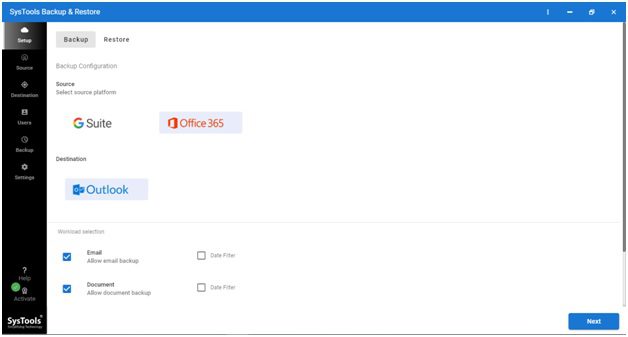 Step: 2 Enable all the required mailbox categories checkbox like, emails, contacts, calendars, and documents from the given options. Also, use the smart Date filter option for specific data backup based on a particular date range in order to perform Office 365 tenant backup.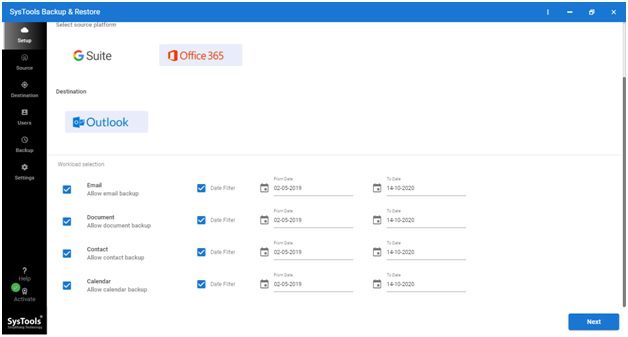 Note: In this step you can use the date filter provided along with the mailbox item categories, this option allows you to backup only those data that comes in the defined date range. Eventually it reduces the time and human efforts for obtaining selective data backup.
Step: 3 Sign in with the admin account details like Admin ID and Application ID and click validate button for required permission validation.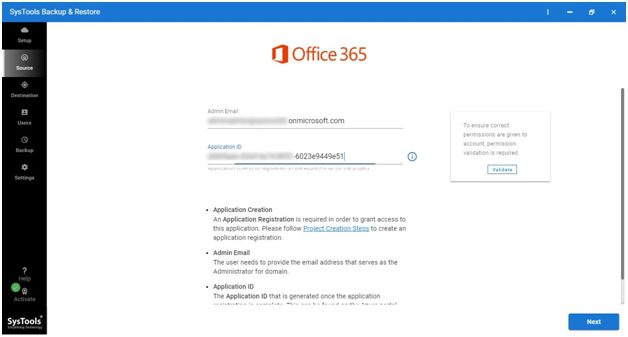 Step: 4 Specify the desired location destination and path on your computer storage for saving backup resulting PST file.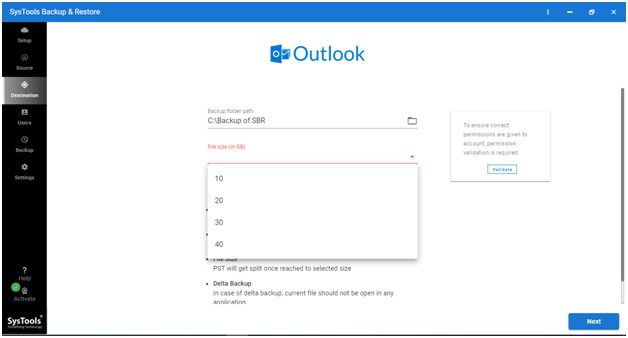 Step: 5 Click on the desired Office 365 account and hit the Start backup button to initiate the backup process.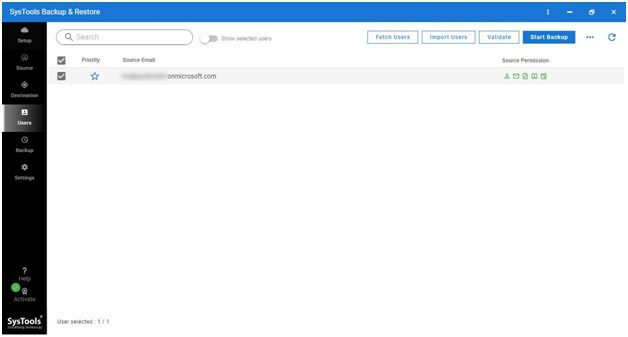 Following the above-listed steps, one can easily backup Office 365 tenant to PST formats in a secure way.
Try It Yourself
This tool comes with a free version, and users can download and avail themselves in order to check the working performance and self-verify it. The demo version can backup two Office 365 accounts at no cost. For further backup, they need to buy the full version of this tool.
Concluding Words
Protecting your crucial, sensitive, and confidential Office 365 data against data loss, file corruption, and malicious attacks is the most precedence and integral thing in today's world. Therefore, in this article, we have described the most advanced strategy to work on to perform Office 365 tenant backup.
Moreover, by using the above utility users can easily backup their Office 365 tenants. It is the tried & tested solution that helps to secure Microsoft Office 365 mailbox and other data on your local computer without any hindrances.