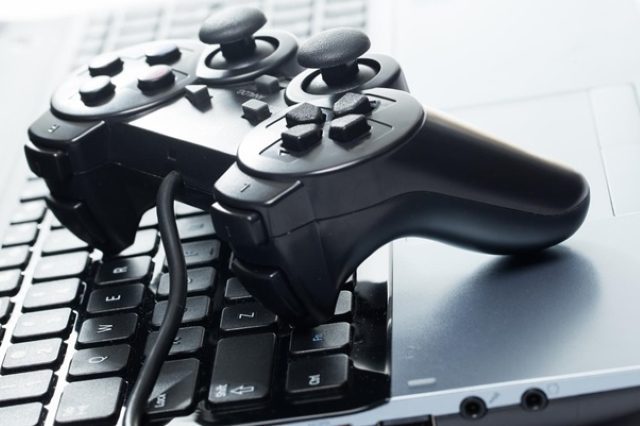 The craze of gaming has increased a lot during the past few years. As people got stuck in their homes due to pandemics, all games received a huge wave of players. As a result, many new games came into the market, while the old ones got resurrected. Since then, the demand for new games has been increasing rapidly on different platforms such as smartphones, PC, Xbox, Playstation, and others.
Along with the popularity of games, the popularity of gaming gadgets also increased a lot. Gaming gadgets are one of the most helpful things that help you stay one step ahead of others. If you want to improve your gameplay to get more kills or clear the stages faster, gadgets are one of the best ways. You will be able to find a lot of different gadgets available in the market that come with various functions.
Do you want to find out what the best and budget-friendly gadgets you can use in games are? Here are some of the most common ones given below.
Top Budget-Friendly Gaming Gadgets
As mentioned above, here are some of the most useful and budget-friendly gaming gadgets that you can choose. Make sure to go through all of them to find the best one based on your requirements. They will not only improve your gameplay but also provide a better experience. Whether you are a PC or mobile gamer, you will find some helpful gadgets from this list.
Controller
If you are someone who is obsessed with racing games, you know how important it is to take the right turn at the right moment. It becomes very hard for you to play with the keyboard and manage all the keys, right? So, it is the right time for you to switch to a controller. It is the most effective and efficient gadget that helps to elevate your accuracy and gaming experience.
You will be able to control your character/car/ object better with the help of a controller. It comes with dedicated buttons that help to get better results. Not only racing games, but you can also use it for first-person shooter (FPS), RPG, and other genre games. They are available from a lot of companies with different button sets.
You will find both wireless and wired controllers available in the market. Choose the best one based on your budget and preference.
Trigger
This is exclusively available for smartphones and usable for battle royale games. The battle royale games hit the market very hard, from PUBG to Free Fire. All of them became the most downloaded and played game,s leaving behind old games like Clash of clans. The increasing interest in these games made people compete with others.
Not only with others, but there are plenty of tournaments hosted based on these games with huge cash prizes. So, it became of utmost importance for players to find out how to increase their reaction time. This was when the trigger came into the market, giving players the option to improve their gameplay.
Headphones
Without hearing the exact sound of the game, you will not be able to play very well. It is very important to listen to footprints, little sounds in some games to improve your gameplay. Without the help of headphones, you will never be able to listen to every little sound. For example, you might learn how to change tick speed in minecraft, but it is hard to detect an enemy without the right sound.
There are plenty of high-quality headphones available that work for both PC, mobile, and other platforms. You will need to choose one based on your budget. Make sure to go through all the benefits to find out which one is the best for you. While headphones lets you get better game sounds in the game, it also prevents any noise from outside.
With the help of headphones, you will be able to concentrate well on your gameplay.
Gaming Mouse And Keyboard
If you do not want to get yourself a controller, you can also use a gaming mouse and keyboard. While some controls are better done on the controller, others are better for some of the things like changing ark hairstyles. From wired to wireless, there is plenty of mouse and keyboards available for gaming. You will find some of them with extra buttons and others with the latest features that help you to get a better gaming experience.
You will be able to find a lot of gaming mouse and keyboard available in the market that comes at a low price and have a lot of features. Some of them also offer RGB lights that make them very attractive and stylish. If you know how to quote on Reddit, you can take the help from there to get some good suggestions. They will help you to get some of the best gaming mouses and keyboards. However, check the features, price, and other details yourself before using them.
There are many gamers available who prefer using the keyboard and mouse instead of a controller. However, if you get your hands on the best ones with hotkeys, additional buttons, and features, they are as useful as controllers.
Gaming Wheel
Many gamers think that a gaming wheel is expensive, but it is not in reality. There are many gaming wheels available that you can get at a reasonable price. Make sure to look for them in the online stores to find the best deals.
Not only do they help to improve the gameplay, but they also provide a very realistic gaming experience. Especially if you are a racing game lover, you need to get yourself a gaming wheel that will help to get a unique experience. Among all the other ones on the list, this might be the most expensive gadget.
Conclusion
Are you looking for the best gadgets to improve your gameplay? Here are some of the best ones that you can choose at a low price. Make sure to go through each of them to find out the details. You have to choose one based on different factors such as your budget, playing style, and others.
About Author:-
Peter Bell is a passionate blogger. He loves to share his thoughts, ideas, and experiences with the world through blogging. Peter Bell is associated with Proudly Updates.