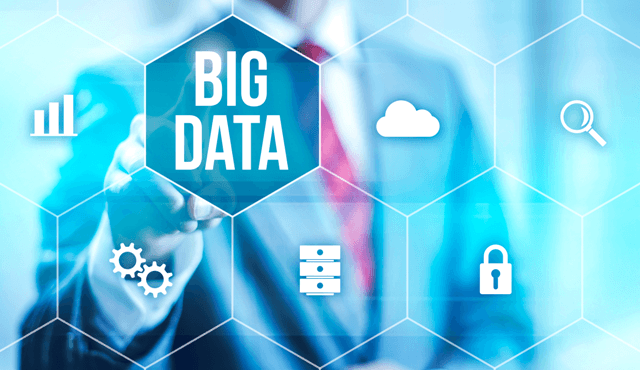 Data is one of the biggest assets any company has in present time. So many enterprise has been finding very difficult to manage big data which leads to more stress and lack of time wastage. There are many new analytics methods has been introduced in the market to manage big data. The huge volumes of data of various types, i.e., structured, semi-structured, and unstructured which can be analyzed easily to take better business decisions faster. Nowadays the enterprise are facing huge amount of data which leads to lots of problem and report backlogs. To  manage this uncertainty caused due to big data there are numerous business intelligence has been introduced in the market. In today's technology so many alluring tool helps to do a better analytics in that case the search data analytics play a great role in it.
What is big data?
Big data is nothing but a too large, dynamic data which is quite difficult to analyze, manage and explore. Many enterprise were finding difficult to analyze big data where there are so many analytics tool has been introduced  to resolve the problems caused in big data . The business intelligence tool assist so many entrepreneurs to resolve the problems caused in business and make them to take clear decision in short period of time. Here are some new approach in analyzing the big data which bring quick speed and efficiency to take a better decisions further in business without relying on others.
Traditional vs. Self service
While volume is high, the analytics is really a difficult for traditional tools. They find very difficult to analyze and manage big data and there has been always dependence on analytics where the self-service analytics has now become familiar among the enterprise to manage data on their own. By using self -service analytics the business users, at different levels, are able to access the real-time data they need & quickly generate results without the need for working on spreadsheets & any technical expertise. No coding required as by using self-service analytics every user can perform their analytics easily. This makes a lot difference between tradition and self-service analytics that helps the enterprise and business decision makes can analyze their data by themselves without dependent on IT. 
Big data search analytics
The big data analysis can be made easily with search driven feature in which the data can be manually search by the user where the search finds the desired data and return the results quickly within the fraction of seconds. The business executives or a decision makers no need to wait for a monthly or weekly to generate reports they can instantly get the reports and take the better business decisions on time. Everyone can analyze their business in a self-service way by without relying on others. The big data search analytics provides a deeper insights of  big data on what user looking for. The users can easily search their relevant data and find their required results within short period of time . Find the immediate results and manage the big data with search based analytics without pressurizing you in business.
No enterprise can ignore big data
Every enterprise can mange big data without any support and no enterprise can find difficult to mange large volumes of data they can instantly find the results by integrating and visualizing the data in a graphical way. Small enterprise cannot ignore big data because they need to make a mark and large companies have to retain their customers also bring new customers. so they count upon data to customize their services to the consumers 'desire. The gist of the whole is that big data experts are not going to lose currency any time  with the assist of search data analytics method. whether the large or small organization everyone can visualize their data in dashboard at single screen instead of switching to multiple screens.
About Author

Selvaraj Rangaswamy is a Founder and CEO of Blue cubes Technologies. He is graduated in the university of Madras, Chennai. He is a passionate blogger and traveler. Blue cubes Technologies is a software development company launched a product called Roosboard which is a business intelligence dashboard for enterprise to make quick analyze of data with search based analytics. Visit Roosboard.com to know more about business dashboard.