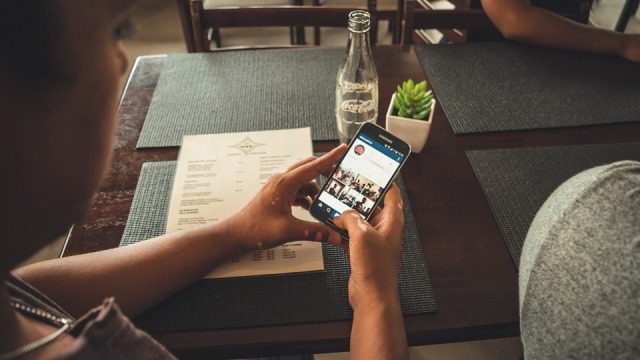 Many people use their smartphones and tablets for basic communication and entertainment purposes. As an entrepreneur, however, there is a lot more you can do with your android device to improve your returns as well as keep track of most of your business process. One of them is turning it into a cash register or point of sale (POS). All you need to add to your tablet or smartphone is Android POS software.
Developed in Estonia in 2009 and compatible with Android, Enterprise Resource Planning (ERPLY) software was created with the aim of providing business people with a solution that would help them manage their processes easily, affordably, and reliably. Erply is a cloud-based solution that operates in real-time and has all the functions of a POS. In addition, it comes with capabilities for HR and accounting, management of customer relations, and supply chain as well as control of access. This means that you no longer have to reserve space for the large office server and dig deep into your pockets to retain the monthly contract for its servicing or even have to work with paper bills.
Processing of Payments
Payments processing is part of most types of businesses. While the use of your mobile device and POS software makes it much easier, faster and less costly, it would be wise to consider flexibility when it comes to compatibility with credit card processors. This allows you to go for the best processing fees and rates as well as terms of contract.
Erply enables accepting of PayPal as well any credit card processor. Moreover, you don't have to get rid of an already-existing POS system if you don't want to since the solution is compatible with most hardware and accessories used in POS. Erply is also browser-based, meaning that any device can be used to run it as long as it has a web browser. Nevertheless, the app does not come with a credit card reader that is originally compatible with Android tablets. The best way to overcome this challenge is to process cash transactions using Erply and record them on another terminal.
More Features for Administration
To add single items or many items at a time to the Erply POS solution, you need to import a CLSX, CSV or XLS file. The bulk import file can be downloaded on the import page and can also be used as an example to make sure the document is properly formatted for uploading. To make it easier to find the items, organize the inventory into groups. Further, you can include the images of the products in the catalog to go with the descriptions.
If you want to add vendors, you don't have to go through a struggle with Erply. You can easily add your terms of payment and delivery, tax details, and much more to your contact information. In addition, you can note the currency and country in case you are working with international vendors.
In order to add your staff to Erply POS system, you just need to create user profiles in the Android POS interface or from the back office of the system. You can add your staff to the user groups as well as assign PINS and set permissions. Keep in mind that while the POS makes it easy to make profiles, the back offices enables addition of more complete information.
Managing Sales and Customers
The product keys on Erply are bright and colorful, adding a modern touch. To make it easy to find products in order to add them to orders, put the product keys into categories. The solution enables direct acceptance of payments with the cash bill quick keys making everything easy. Once you accept the payment, you can either email or print the receipt.
You can add your customers through the back office or the POS interface. If you are using a tablet, the Android POS home screen has an option that enables addition of the customers. However, the customer lookup screen does not have the option, and you have to exit and go to the main page in order to add customers who are not in the system.
Conclusion
There are many android POS solutions and it is not always easy to pick just the right one for your needs. Before you make a choice, consider ease of use as well as affordability. While inexpensive, Erply is compatible with Android and does not need a tech genius to run it. Moreover, it comes with many more features apart from payment processing and making sales, including effortless management of inventory, gathering of customer data, management of your staff, automation of tasks as well as marketing tools and more. It is also compatible with most hardware and accessories used in POS, and it is not tied to any payment processor, which in turn gives you more freedom of choice.
About Author
Sable Mc'Oneal is a passionate technology blogger. He is currently the content manager at http://sablecontent.com, a leading copywriting services firm. He has been writing contents on the web professionally since 2010. As an avid reader and blogger, he shares his experience through articles on Technology, IT, Internet, Travel, Education, Parenting and many more.