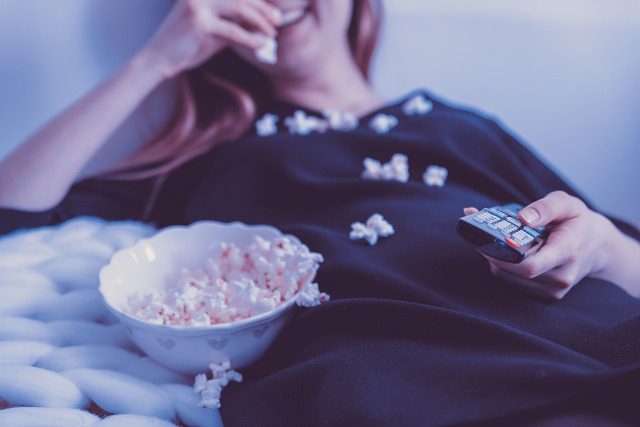 Thousands of applications, a variety of smartphones and impressive user-friendliness have made Android the leader in the OS market. It's adoption only appears to be increasing with its increasing applications and innovative offerings. Especially, apps have made so many things possible. Using these apps, you can transform your Android phone into a smart remote. The most popular among such apps is the Peel Smart Remote App.
Major reasons behind the popularity of Peel smart remote are its numerous features, simple set-up, ease of use and it being free of cost. Let's understand how it turns your Android phone into a universal remote to control devices and appliances around your home and office.
How does it work?
A lot of Android phones today come with infrared or IR capabilities. Peel remote app leverages the IR-blaster of your phone to send signals through your phone. You can use the app to operate almost all the devices equipped with IR features.
If your phone doesn't have an IR-blaster, that's no concern. You can still use Peel and use all its functionalities. It's just that in that case, the device you want to control using the app should have Wi-fi capabilities. Also, you'll have to ensure that your phone and the device are on the same Wi-fi network.
Use your Android phone as a universal remote.
Once you've installed and set up the Peel remote app on your phone, you can get rid of those multiple plastic remote controls. Majorly in the TV segment, Peel can also be used to operate the appliance with IR or Wi-fi friendly appliances at your home. Currently, the app supports more than 400,000 smart devices including TV, set-top box, media player, Xbox, AC and several other smart appliances.
So, besides offering a great degree of convenience, Peel remote eliminates the fear of any of those remotes getting lost or running out of charge. You have one universal remote, after all, which you're least likely to lose!
It offers an unconventional TV watching experience.
Peel has a predominant subscription in TV remote control space. It delivers an unprecedented experience of TV watching. It offers a rich interface for your Android phone and has optimised graphics for tablets.
In addition to all the capabilities of a traditional TV remote, it comes with a wide range of smart features. For example, it lets you perform several functions without to need to turn on the TV, such as checking programme schedule, customising menu, adjusting volume etc. With an lock-screen overlay the app allows you to give basic commands, even when the phone is locked.
One of its unique and major offerings is the TV programme guide. You can use the guide to check the timing and details of various TV shows by genres and view their synopsis simply with a long press on the corresponding thumbnail. Also, the intuitive thumbnails on the home screen save you from browsing through multiple channels to find what you want to watch. This saves you a significant amount of time. With more interaction with the app, these thumbnails become more accurate according to your preference.
So that you don't miss out on your favourite TV show, the Peel TV app sends you a reminder for upcoming programmes from your pre-defined watchlist.
And even if you don't have a cable subscription, you can enjoy the app experience as it's compatible with media stream channels and devices like Netflix, YouTube, Roku, Chromecast etc.
How do you set up the app?
Setting up the Peel remote control app is quite easy.
Find the app in the Google Play Store and download it on your phone.
Turn on the app and pair it with the device. Make sure both phone and device are connected on the Wi-fi network.
Adjust settings, point your phone towards the device and check to confirm the successful set-up.
If you want to add more devices, you'll only have to add a new room to the app's EPG page.
You may already be using your Android smartphone for various personal and professional purposes. Peel remote app adds another crucial role to its profile by making it a one-stop remote control for your appliances.