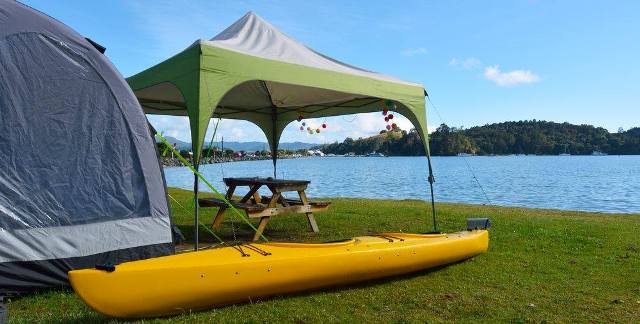 The idea of camping excites people who love exploring the outdoors. When it comes to camping, there are essential tools every camper must have. However, some of the essentials are dependent on the people involved.
Are you planning to take on a camping holiday? Here are some essential tools you need to have with you while camping.
Tent and Its Accessories
The tent is one of the crucial items in any camping expedition. You do not want to sleep outside in the cold. After all, you do not know if there are any animals roaming in the wild. The stripped back wild camping tent is ideal if you want to save on space and carry a light load. However, if you are driving, you may carry a bigger tent and other tent accessories.
It is advisable to choose a tent with a wider berth than the number of campers. It helps create extra space for the other luggage. Some of the tent accessories you would need include the tent porch, carpet, and footprints.
It is also important to have extra spare tent pages in case the currents bend. You will also need a mallet for knocking the tent pegs into the ground. A lantern will also come in handy. Other miscellaneous tent accessories include electric hook ups, duct tape, and a brush.
Sleeping Accessories
It is important to organize for a sleeping checklist while planning a camping tour. Most of the items apply to all types of camping ranging from adventure to main family holidays. There are lightweight options for backpackers while families ay indulge in luxuries such as airbeds.
For the sleeping checklist, you will need a sleeping bag. It helps keep you warm at night. A sleeping airbed adds extra comfort and insulation during the night. For those who would not mind indulging in little pleasures, a camp bed will make you feel like you are sleeping at home.
Always carry extra clothes especially during the cold season. Sometimes, the nights will be colder than expected. Ear plugs come in handy when other campers become loud, and you need to catch your beauty sleep.
Campsite Items
With our tent and sleeping checklist in place, we focus on what is needed on the campsite. You can carry whatever you need to create a home environment away from home. Alternatively, you can bring along whatever item you deem necessary. Some of the camping site items would be:
Portable toilet which is ideal for people with young children
Torch/headlight-
Bin bags- Do not leave any traces or trash on the campsite
Windbreakers keep the wind away and offer some privacy
Furniture such as camping tables and chairs which create a living area outside the tent
A string or cord which acts as a temporary washing line
Kitchen Accessories
The items carried for the kitchen camping checklist depends on the type of camping and the people present. Minimalists will carry a small stove and a pan. Family and group campers tend to create substantial meals and may carry all the accessories needed.
Some of the items needed:
Pots and pans
Cooking appliance of your choice
BBQ or stove
Water container
Cooking utensils, tableware, and cutlery
Bottle openers
Lighter/match box
Tin openers
The Health and Safety List
Camping exposes individuals to certain hazards and risks. Every camper should pay attention to their health. Remember to carry personal medication (if any) and take them as directed.
You will also need the first aid kit. Other accessories include hand wash, sunscreen, insect repellents, and personal effects such as toilet paper. BTW, a GPS tracker for camping will ensure the safety of your family members in the wild eve when there's no cellular service.
Golf GPS
Do you love playing golf? The Golf GPS comes in handy since you are playing in new grounds. The Golf GPS helps you identify specific points of the course, thus enabling you to play better.
Other Accessories
You may need alternate weather wear depending on the forecast. Sadly, the weather may exchange unexpectedly. The rain may ruin the perfectly sunny weather ideal for relaxing. You may need maps and compasses even if you have a GPS on your phone or car.