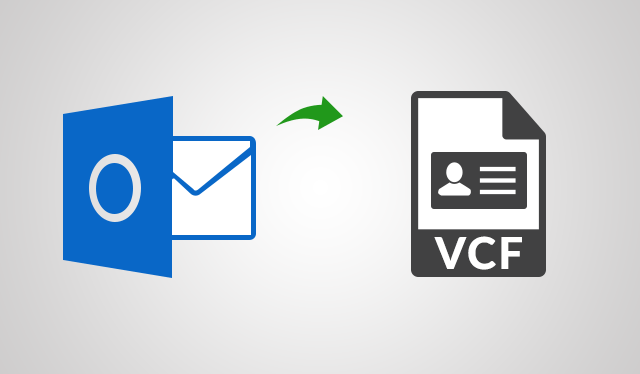 Outlook may be the most used and familiar platform for many users, both personally and professionally. However, there are instances where having a proprietary storage repository makes it a restrictive platform. Thus, users are observed looking for conversion to other platforms. Requirements as haphazard as this are only resolvable via commercial programs. PST files is a named solution in the market that is reportedly programmed with the capability of dealing with the respective requirement amongst the users for converting PST data to a more flexible storage format. Following is a detailed review on the product describing each aspect of the tool to highlight its market value in terms of the featured options.
PST to VCF Converter at a Glance
The tool claims to offer the following qualities:
Converts Healthy as well as corrupt PST files.
Capable enough to move Password protected PST files.
Mass number of PST file data items convertible.
Complete data contents displayed before conversion.
Performs Conversion of PST to vCard and several other file formats.
Standalone processing of ANSI and Unicode PST's.
Multiple naming patterns featured for output.
Email filtered according to date range mentioned.
Environment Recommended for Operation
Latest setup version of the PST to VCF conversion software is 2.0, which is of 18.1 MB in size. Therefore, the following system requirements must be fulfilled before trying to operate the tool on your machine:
50 MB of free hard disk space
1 GB of RAM should be available
2.4 GHz of processor is required
Windows 10 and below versions
NOTE: The software is not dependent on Microsoft Outlook perform PST to vCard conversion. However, to read an output generated in MSG, Outlook will be needed.
Studying PST to VCF Converter Software
Following are the features portrayed by the tool during its processing on the above-described environment.
Advance scanning option featured for dealing with severely corrupted data files also recovered deleted items from the PST. The software surprisingly didn't boast about this quality, but is capable of processing severely damaged files with 100% success ratio.
Works with password protected data files despite being the unavailability of the allotted key. The software didn't ask for a password while it was tested for conversion with a password protected PST file. This can be a risk factor, as anyone's data file could be exposed with this. Nevertheless, it is in the hands of the account holders to ensure the security of their data files.
Once the PST file was loaded on to the software, a preview was generated that showed the complete contents on display. There were approximately 3 custom folders along with the default ones and multiple contacts in the address book, items in which all were visible.
On the next stage, an attempt to export items from the PST was made and four different storage options were revealed. The vCard format was chosen for conversion as EML and MSG are already email storage formats and can easily adapt to the converted emails with attachments. Resultant VCF file when checked showed the corresponding contact information in it.
As stated on the official website, the software does offer multiple export customization options. It was possible to name the output file(s) according to the desired naming pattern of our choice, selected from the provided options. This meant that contacts converted to vCard format could be named according to its subject, sender details, date of receiving, and more such patterns.
Another customization options provided by the software enables filtering out emails based on date. Instead of going for selective emails to be converted, filtering out of emails according to the specified date range was selected. The software pulled out only the emails ranging between the mentioned dates and left the rest making it a clean conversion of only what was required.
Other Additional Observations
Apart from the listed above options tested successfully in the PST to VCF converter, an additional set of observation was made:
1. One can use both ANSI as well as Unicode type PST file
2. There is no limitation imposed on the size of PST file
3. More than one PST can be used by one by one addition
4. Corrupted Outlook data file was successfully processed
Pros
a. The tool can process a corrupt PST file
b. Password not required for protected file
Cons
a. Multiple files cannot be added at once
b. No consolidated format for conversion
Conclusion
Outlook PST to VCF Converter is certainly power packed with a number of great feature set. Once you are done trying out the tool, there is no turning back as you will realize that it is perfect for conversion needs of Outlook profile. However, there are a few setbacks too like multiple files are not processed at once making it a time taking procedure. Therefore, the product can be rated 9 out of 10 for lacking a very necessitous option, which could have made it the best and not just perfect. However, overall, the software is a right choice to make for converting PST file to single storage file types.