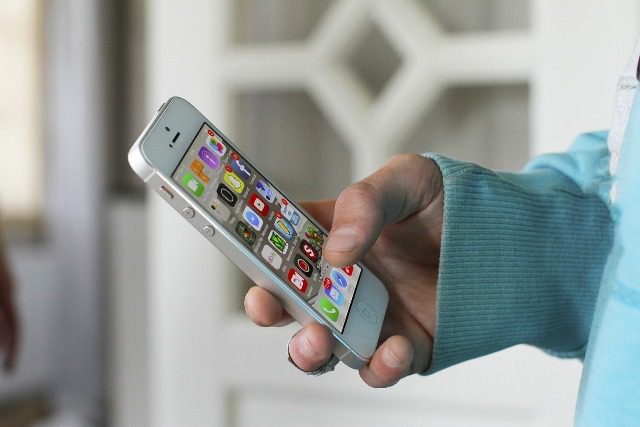 For many professionals, there is nothing more rewarding than being asked to speak on your subject. After all, if you are giving a speech or a presentation, then it is clear that someone believes that you have something valuable to share with the world, that you are an authority on an issue, that your work needs to be noticed.
But, for many, there is also nothing more terrifying than having to stand up in front of an entire audience of people who are clinging on to your every word.
If you are nervous about your first public speaking appearance or are just looking to improve your skill set, here are four apps that will help you significantly when looking to enhance your live presentations.
1. If you need more practice: Virtual Speech
One of the biggest reasons people are scared of public speaking is merely because they don't do it enough. But, while it is indeed a skill that can be developed through practice, it can be challenging to find enough opportunities to hone your craft, especially when starting out.
This is where an app such as Virtual Speech comes in helpful. This app enables users to practice in front of a realistic virtual audience. Using a VR headset, you can practice your speech or presentation in front of an audience.
Additionally, Virtual Speech comes with training courses and video tips, as well as a unique feature that provides sounds and other distractions to take your skills to the next level.
2. If you need to let some words go: Ummo
All of us fall back on using filler words when we are thinking. For some people, the word might be "um." For others, it's "like," or "really," or "y'know," or something in that vein.
Unfortunately, while it may be forgivable during day-to-day conversation (although it is best to eliminate them from your vocabulary entirely), it is not enjoyable to listen to during a speech. Not only will it make you lose your audience's attention — due to the many breaks in the flow of speech — it also will make you appear less proficient in the subject matter.
That is why it is essential for you to download Ummo, an app that assists you in eliminating filler words by listening to your speech and then highlighting the annoying filler words. By utilizing an app such as Ummo, you will be more aware of which filler words you use, how often you use them, and in which parts of your presentation you tend to bring them out.
This type of app will do wonders for you in your pursuit to become a fantastic public speaker.
3. If you need help with timing: Speaker Clock
The best public speakers know that there is a delicate balance between saying too much and speaking too little, and they can recognize where they need to be. Over time, this may become more of an innate feeling as you grow to understand how to sense an audience's interests more.
However, even those who are skilled enough to present a TED Talk use a clock during their speaking engagements. When you are in the heat of the moment, speaking about a topic that is (hopefully) near and dear to your heart, time doesn't seem to tick by in the same manner as it does in "real life."
You are too busy making sure you get all of your points across, also engaged with your audience, you don't know if you have been speaking too rapidly or have been rambling on about one scenario for too long. And, you shouldn't have to worry about it.
For this reason, use an app such as Speaker Clock to track how long you have been speaking. Practice with it, but then also place it at the foot of the stage, so it is visible to you when presenting. Luckily, it has a noiseless ringer, so if you do end up going a little bit over, it won't be a massive interruption.
4. If you are prone to stagefright: Confident Public Speaking
Even the biggest stars in the world still suffer from stagefright. Particularly if you are speaking about or presenting on a topic that is important to you, there is a good chance that you are going to want to do the best you possibly can.This brings pressure, which results in higher levels of stress right before you begin.
Luckily, there is an app specifically for this scenario! Designed by hypnotherapist David Ridgeway, Confident Public Speaking provides 10-minute guided meditations to help you relax and ground yourself before you begin. Through the guided meditations, you can release any anxiety that has built up and ensure you are in the right mental headspace to give an excellent performance.
Have you done any public speaking engagements? What apps do you use to help you practice and to improve your performance? Let us know your tips and tricks in the comments below!
AUTHOR BIO
HishamWyne is an internationally recognised MC, broadcaster, presenter and moderator who helps the world's best-known brands create memorable occasions. He regularly hosts conferences, panel sessions, gala dinners and award ceremonies for some of the world's best brands. With 150+ events under his belt, Hisham is the professional speaker that brands and agencies turn to when wanting to interview, engage and entertain government VVIPs and Hollywood celebrities.