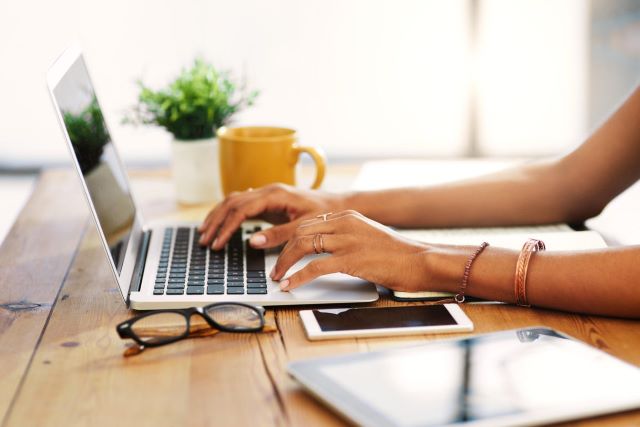 Using social media to promote your website may help you boost the number of people that visit it. Increasing the number of leads that connect with your content can help you improve your SEO rankings. Here are some SEO tips for combining social media with search engine optimization to maximize your online growth.
Use of hashtags like keywords
It's no secret that hashtags are an integral part of social media. They aid in attracting new visitors to your social media accounts. Social media postings that use hashtags bring in leads that have interests matching your offerings.
Depending on the social media network, you may be limited to several hashtags. For example – due to Twitter's 280-character restriction, you may only be allowed to include a few hashtags in your posts.
Like search engine keywords, social media uses hashtags to organize content. When people look for information about a specific subject, they'll look for hashtags associated with the topic. Using hashtags in your caption can help you attract more readers and visitors to your website.
In SEO, you employ keywords to assist your website pages to rank in the search engine results page or SERP. The same idea applies to the use of hashtags. Using relevant hashtags helps your content appear in relevant search results on social media platforms and on search engines.
In many cases, consistency in hashtags helps your content get indexed by search engines and appear in relevant results. Your material may appear in search results if you include a particular hashtag in your post.
Have more of the right social media profiles to increase your exposure
Even if your tweets don't get any traction, your Twitter profile will. Thus, your Facebook and LinkedIn profiles and your Instagram, Snapchat, and Pinterest accounts are all affected. In other words, you need to choose the proper social media channels. In some cases, a multi-million dollar brand might need to have an expansive presence, but if you are just starting, use only a few platforms that you can control and maintain consistency.
What does this mean? To begin, create separate accounts on each site for various aspects of your organization. For example – for complaints and communications, use Twitter. Employ Instagram as an online gallery, Facebook to build groups, and more. This allows you to target a wide range of consumers and markets and a wide range of search phrases. Just watch out that you're not doing a spaghetti wall experiment. Plan when it comes to creating new accounts.
Next, make sure your social network bios include any newly-released or evergreen information, including links to your website, page, etc. You'll get credit for the link even if your postings don't qualify as a backlink, which will help your profile page rank higher in search results and attract more prospects.
Search engine optimization is the last step. Your bio, the alt text you use for your images, the links you provide, and the language you use should be determined mainly through SEO.
Promote your content with social media
Remember to post your fresh stuff on social media every time you generate anything new. It's even more critical to republish your past work. It's possible that people didn't see it at first or that they did notice it but forgot about it.
The number of individuals who view your earlier stuff (which they may have seen several times) may get tripled, or more, due to this. Don't be concerned if you get the impression that you are making a mistake. An even more significant number of firms re-post their content on social media platforms.
Whenever feasible, include as many social sharing buttons as you can into each piece of content you produce. If you make it easy for them to share, they'll spread the word more readily if they enjoy what you're saying.
Since the video length or duration is essential, try to chop off the irrelevant sections using a quality video cutter, people have begun to post more online content than ever. As a result, they gain social capital and the impression that they are privy to information that their followers aren't. It helps them develop a stronger sense of self, and it may even enhance how they see their online interactions. So make it simple for them and you to assist each other out.
Finally, focus your social media marketing efforts on precise demographics. Using this method, you'll be able to get the suitable material to the right people and enhance the amount of time your visitors spend on the page and the site. Your SERP ranks improve when visitors spend a long time on your page and website.
Although Google may not count links in social media postings, social mentions are.
It should go without saying that a social mention occurs when someone influential mentions your business on social media, whether as a tag or just by name. People register increased interest in your profile or business. Similar to SEO, where you collaborate with other bloggers to execute tasks like backlink building and guest posting, in social media, collaborating with influencers in your niche can help you expand into a new customer base.
Influencers who spread the word about your brand on social media are known as brand ambassadors. This can be paid or unpaid. The fact that they aren't employees of your organization makes it simpler for customers to trust them.
By its very nature, social media is a platform for exchanging ideas and collaborating with others. It would be best if you took advantage of this chance to connect with individuals in your field. It's possible to form connections with other specialists and thought leaders.
If you can find the right experts and influencers to work with, they can help market your brand and channel it towards growth using various forms of content, including posts and videos. With tools like online free video cutters, trimmers, and editors at their disposal, brands and influencers are even more comfortable and adept at creating professional-looking videos. An influencer or guest blogger (or the brand ambassador from above) may help you rank for all searches related to a feature or product by mentioning it on their blog or social media accounts.
Conclusion
Even though social media does not directly influence your SEO rankings, it does affect the elements that drive your SEO rankings. By developing a social media SEO strategy, you will be able to expand your reach while simultaneously improving your SEO rankings.