Even if you are a student or a businessman, whether you are holding your company's data or your class students details, you all are using Microsoft Excel in your life. Excel can perform different database management activities like setting schedules, holding roll number of a class, containing information of the company, calculation, analyzing and many things else. It provides a solution to many data management problems. But, sometimes a situation occurs in which this data managing file gets corrupted. Even the corrupted file can be opened using Open and Repair function. But, what will happen if this Open and Repair doesn't work? In that case, one should know how to repair corrupt MS Excel file when the inbuilt Open and Repair doesn't work.
Open and repair is a free data recovery program used to retrieve tables from damaged or corrupted file. Microsoft Excel provides a free inbuilt tool to be used whenever users detect any problem with an Excel sheet at the time of opening it. Open and Repair tool is valid only for files, which are created by Microsoft Office applications, except MS Outlook.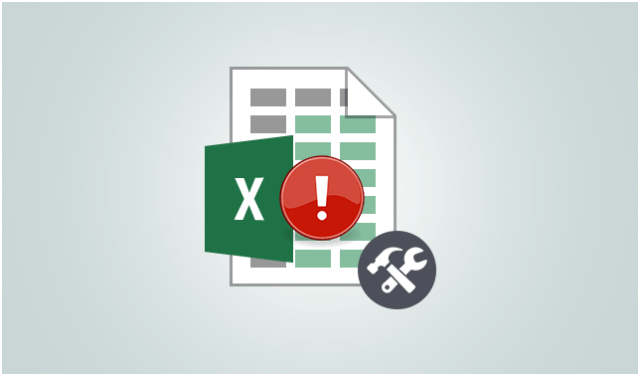 Excel File Corruption: Know the Errors & Reasons
Before finding the solution to repair corrupt MS Excel file, let us know the reasons behind the corruption of XLS file. Many times, users face the problem of file corruption. Does it ever happen to you too that MS Excel throws error statements like:
This file cannot be opened
File name is not valid
File cannot be accessed. The file may be read-only
Well in that case, have you ever wondered why is it happening? What must be the reason behind that? Some of the common problems giving rise to these kind of situations are:
Virus Attack
System Crash
Sudden or improper shutdown
Abrupt power failure
Problem with the application itself
Abnormally large Excel files
Go through the the following user queries, to understand the topic more clear:
Yesterday, when I tried to open my Excel spreadsheet on the local machine I was failed because it got corrupted due to some virus and malware attack. As I have some important data in the Workbook sheet that I can't afford to lose. So, I want to know how to recover corrupted Excel file 2010 and get data back from the damaged Excel sheet in an efficient manner. Please help me!!

My Excel Workbook got damaged badly due to a system crash and when I tried to access or open the .xls file, it displays an error stating that file is corrupted and cannot be opened or the file has some unsupported data. However, if I continue to open and repair the file, it says unsupported data cannot be recovered or removed. So, anyone has any idea how can I repair it?
Solution to Repair Corrupt MS Excel File When Open and Repair Doesn't Work
Like every other problem, manual solutions for this problem also exists. But, there is only one approach for the same i.e., Open and Repair tool. When Open and Repair tool doesn't work in that case, we opt for third-party application. One such software is Excel Recovery (https://www.systoolsgroup.com/excel-file-recovery.html). This tool repairs Excel files and restore the file without any data loss. Unlike the manual method, it is not a lengthy process. It is a time saving technique, which also gives support for processing of severely corrupted files. This is one of the best solution offered in today's market.
Some of the features, which makes it different from other available products are:
Retrieve data from multiple spreadsheets of a corrupted Excel file.
No error messages are displayed after processing files with this tool.
Capable to loading and previewing recovered data from the corrupted file.
No file size limitation imposed: tool can recover Excel file of any size.
Microsoft Office is not needed to be installed in the system to repair files.
There are several more features of the the utility, including its user-friendly interface, which makes it unique among the other software in the technical market. One can even download the Free version of this Excel Recovery tool from the official site, before purchasing the full version.
What We Want to Say
So, after going through the above write-up, one can easily fix the issues related to  MS Excel document. Now, it is no more a difficult task to recover and restore corrupted, damaged, unsaved or crashed .xls spreadsheet, without losing any data. When your Excel file is corrupted and inbuilt tool Open and Repair doesn't work, in that case, users can go for the automated method. This technique can be achieved by third-party utility like Excel Recovery. This is an independent solution, which requires only XLS file to repair corrupt MS Excel file.