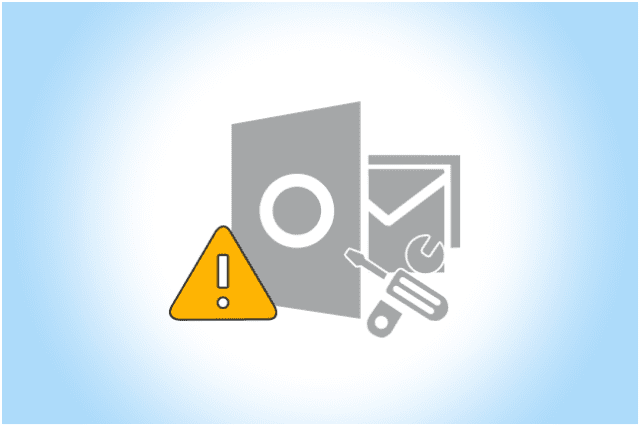 OST File is an Offline Storage Table created in Microsoft Outlook 2016, 2013, 2010 and 2007. The most prominent feature of Offline folders is that it makes possible for the users to work offline when there is no internet connection available. This feature is useful in environment where there is limited connectivity. The changes made are then synchronized with the Exchange Server when the connection re-establishes. But, there is an issue with this file is that Outlook OST file keeps getting corrupted due to some reasons. In this article, we have discussed several factors due to which this issue occurs and working solution is also provided so that users can fix the error easily.
Factors Causing Outlook 2016/2013/2010/2007 OST File Keeps Getting Corrupted Error
There are many reasons behind the Outlook OST file getting corrupted and we have discussed some of the common ones.
Hardware Reasons
Problem in networking device
Crashed Data Storage device
Dirty shutdown
Sudden power failure
Software Reasons
The below mentioned methods may not be true in every case. There can be different reason for each scenario. However, these are the most common factors which are responsible for causing Outlook OST file keeps getting corrupted error.
Halt in Outlook OST Synchronization Process
When Offline Storage Table synchronizes with Exchange Server, all the changes made in the OST file during offline mode are updated on the Server. In case of any fault in the synchronization process, all the changes are not updated to the Server. This fault ultimately leads to OST file getting corrupted. These issues can be a result of the network issues and a bad Internet connection may cause repetitive halt in the synchronization process.
Virus Infection
Offline Storage Table are highly prone to virus attacks. It may enter in the system through unsecured websites, infected flash drives, spam emails and so on. OST files get damaged due to these viruses. These files when accessed in Outlook displays errors and the data items stored in the file becomes inaccessible.
Damaged Hard Drive Partition
The OST files are stored locally in the drives of hard disk. In case, the drive in which the data file is stored poses some corruption issues then there are chances that all the data which is stored in that drive will get damaged too. If this situation occurs, try to change the location of the OST file and save it on a different location. It is advised to keep a backup of the OST file and save it in an external device.
Manual Method to Fix Outlook OST File keeps Getting Corrupted
Renew Folder
Users can overcome the error by only renewing the OST file. Follow the below mentioned guidelines:
Go to Properties and then Right-Click on the folder.
After choosing properties, a dialog box will appear. Choose Clear Offline Items in the appeared box.
Click OK.
If you are using Outlook 2010 ribbon, Go to send/receive alternative.
Click on Update Folder.
Expert Solution to Resolve Outlook OST File Keeps Getting Corrupted
As we have discussed a manual method to fix the damage caused in the Offline storage table but the manual method have some limitations. It is time-consuming, complex and it have chances of data loss as well. To avoid the complex procedure, an automated solution i.e. Outlook OST Recovery Tool is also available to overcome all the corruption issues due to which the OST file becomes inaccessible.
Conclusion
The manual solutions may help the users to put a stop to OST file getting corrupted. Then also there are chances of file damage again. However, if the above mentioned manual solution does not work and users are still not capable of accessing the data residing in the Offline Storage Table. Then users can go for the automated solution which can repair even the severely corrupted OST files as well. After repairing, it saves that file in a new and healthy PST file. Later on, users can import that PST file in Outlook & access the data residing in it. This way users can fix the Outlook OST file keeps getting corrupted issue easily.