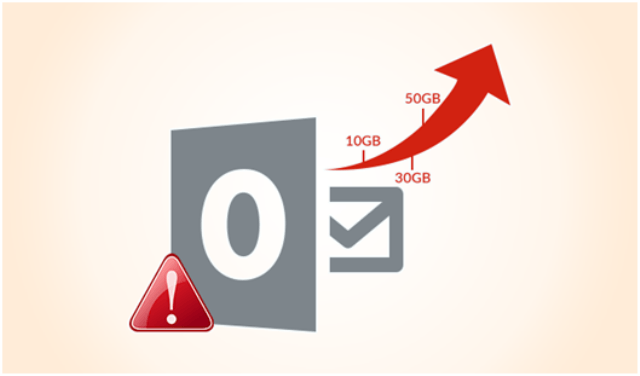 The dependency of Outlook is increasing each day with the increase of its use there are certain problems that come in, one of which is the Problem of Oversized OST File issue. Just like the other regular files, OST files too have a predefined file size. If the size of your file grows beyond the limit, then it becomes difficult to manage it and later on you are not permitted to access any OST mailbox items when the error message is encountered by users.
"Cannot add any new data to the OST file. Cannot synchronize the Outlook file with the Exchange server." Various error messages during the synchronization process uphold our daily work There are many users which face the large OST file issue while working with Outlook. To overcome this the items from the mailbox are curtailed, then it becomes difficult for the user to choose what all are the unwanted items from the mailbox and what all important emails, attachments, contacts are to send to other mail id. Thus, in the following section, we will discuss the ways to resolve oversized OST file issue.
Exceeding Size-Limit Lead to Performance Issues
The size limit of ANSI OST file is 2 GB for older versions of Outlook, From Outlook version 2007 the size for UNICODE OST file turned 20 GB, and now Outlook 2010, 2013 and 2016 is 50 GB which is already predefined. Regular updates and size of the container files increases but the problem remains firm like a mountain. When there is some oversized OST file that exceeds this pre-defined size limits, certain performance issues can be observed in Outlook. In case these issues persist which in the end leads to corruption of the Outlook file causing a huge data loss. When the number of emails increases in the Outlook file, the user might delete few of them in order to free up some space. However, the truth is that it does not free up the space the reason is the deleted mails are then stored in the Deleted Items folder and thus remains in the same reference frame
Mentioned below are the issues that happen with large OST file:
OST data file not able to open/ Execution problem.
Not able to add new data to the existing file because of overloading of Outlook file.
Synchronizing issues (0x00040820 error) of OST file with Exchange Server.
Safeguard Against Oversized OST File Problem
In order to get rid of the overloading issue in Outlook files, there are some easy and unfamiliar techniques which the user should keep in mind so that the limited size problem could be upheld.Large OST file issues management plays a important role in safeguarding the  Outlook account.
1.Delete the undesirable .ost file items from various folders but the process is very unhandy and slow.
2. Hard Deletion of the unnecessary emails- For Hard deletion of files use shift+delete that permanently deletes the OST file even from the hard disk this is called hard deletion. This also empties space in the local disk so that the new files is saved easily.
Compress the OST files– The process includes:
STEP 1: Click Menu >Go to Folder List >  Inbox.
STEP 2: Select Properties and clear Offline items.
STEP 3: Click Tools > Account Settings.
STEP 4: Click Files Tab and select Exchange account's OST data file.  A screen will appears
STEP 5: Click Advanced tab followed by Offline Folder File Settings, then press Compact Now.
These instructions are only for Oversized ANSI OST files. Before implementing these steps do check your file format.
Manual Methods to Fix Large OST File Issue
The oversized OST file detection is most important task but mentioned ways will only be helpful if the user will protect their OST file from over exceeding. If OST file on your platform has crossed the file size limitation then there are still some ways to handle it.
Renaming OST File.
Disable All Add-on.
Recreate Outlook Profile.
Running Outlook in Safe-Mode
Archive File Data:
But these Manual procedures have their limitations too. Performing these step could be very time consuming and lethargic. Moreover if a naive user it could be a hassle to understand them.
Expert Solution
There are chances of data loss in many procedures and then you have to repair the OST file items. To overcome the situation you can use OST to PST converter so that you can convert OST to PST and can easily overcome the Large OST file issue. By converting these OST files into PST file format you can easily access the data without any issue.
Main Features of this Software are:
It is safe and secured.
It Maintain Data Integrity
Connectivity to Outlook or Exchange server is not required
The Final Verdict
In the mentioned section, we have discussed all the major reasons related to the error. Along with this some of the manual methods are discussed that will resolve oversized OST file corruption issue. However, in case you already have performed these step and still facing the problem then try third party software to protect the data loss.