As a professional photographer who is always busy and on the move, the worst feeling is to realize that you have accidentally deleted one of your photos, and you have no way to recover it. It is not only for the professionals as an average computer user also looses their favorite photos by accidentally deleting it. There are several solutions out there that claim data recovery from various media, but one such software is Stellar Phoenix Photo Recovery which delivers what it claims.
The software is compatible with Windows XP/Vista/7/8/10 which is excellent for computer users still on older versions of Windows. It is easy to use, even for novice users as the interface is simple and straightforward.  One of the best features of this photo recovery software is its ease of use. The installation process was quick and simple, and its intuitive, modern design seamlessly guides you through scanning and recovering. Not only is everything clearly labeled, but it's one of the few programs that recover many of the original file names, which makes the post-recovery stage of organizing your reclaimed photos much easier.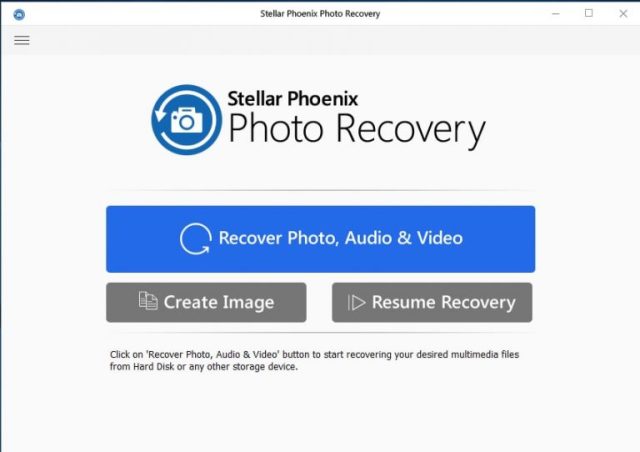 Key Features (data from the software site)

Recovers Digital Images, Movies, & Sound Files in 2-simple clicks
Quickly recovers all popular video files like MP4, HD-MOV & MXF movies
Accurately Restores deleted pictures with original date-timestamp and file names
Supports RAW file formats of popular DSLR Camera like Canon®, Nikon®, Sony®
Works with all card & HDD like SanDisk®, Kingston®, Samsung®, Seagate®, WD®
Supports All Action & Drone cameras like GoPro®, Garmin®, Phantom®, Inspire®
Create Image of selected media
Supports Unicode file recovery
Multi-language supported – English, German, French, Italian, and Spanish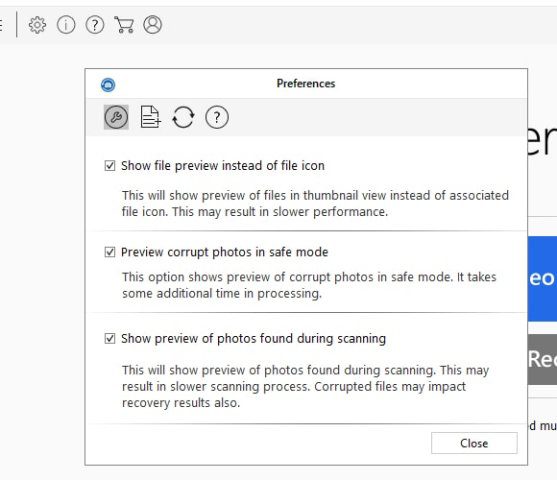 In our Test Run
In our test we simulated the scenario that you have either accidentally or purposely delete a photo and then empty the recycle bin. Where the data was simply deleted, the recovery was a 100% for all media types. Even the mixed media test resulted in a 100% recovery rate. Stellar Phoenix Photo Recovery achieved a recovery rate of 80 percent for production images and 80 percent for raw formats. Unfortunately it failed to recover any deleted vector images. Even in data loss that occurs when you reformat a drive it successfully recovered all image types except vector images which is of more concern for them who use vector images.
Audio and video files also showed a 100% recovery rate if they were just accidentally deleted, but if the media had been over-written, recovery was not a 100% successful even though the software showed us so. We suspect that the time taken for larger drives could be a lot more, but the great thing is, Stellar Phoenix Photo Recovery allows for the setting of custom sector boundaries, which limits the scan only to a particular area of your hard drive, which would really shave off some of the time.
Support
Stellar Phoenix Photo Recovery allows you to try the software for free before you purchase it. In this free trial, you can only see which images have been found for recovery. In order to recover your media files, Stellar Phoenix comes in three versions: Standard, Professional, and Premium. You will get Installation Guide and User Manual available on their site. In addition, there is an extensive FAQ section so that you can get the answers you need quickly. Besides that, you can contact customer support via phone, email or live chat.
Conclusion
Stellar Phoenix Photo Recovery is one of the best photo recovery software applications available, combining exceptional ease of use with strong overall performance. We are thoroughly impressed with the updated easy to use interface and the straightforward approach to the recovery process. We particularly liked that we can review a previous scan with the full tree hierarchical structure so we don't have to redo the scan process all over again which makes it far less burdensome. Another feature that appealed to us is that we can choose specific folders we want to scan instead of having to scan the entire drive. Aside from vector images, its recovery rates for every image type were excellent. The purchase is a one-time payment which guarantees users a lifetime license with continuous updates and unlimited customer support.