E commerce is one of the fastest growing industries, with approximate raise of 18% per year. These trends will cause retail sales to reach $28,3 trillion by 2018. Increased popularity of e-commerce is followed by huge boost in cybercrime rates.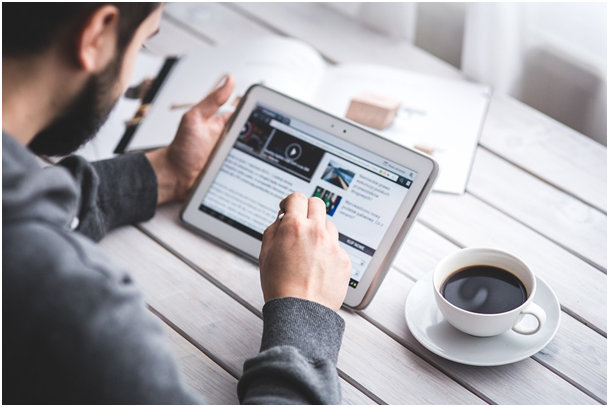 Growing cybercrime rates are drastically hurting online stores and their clientele. Cybercrime acts hurt retailer's reputation and involves their customers in credit card frauds, which causes them to lose large amounts of money. In this article we explained how customers can protect themselves from cybercriminals.
Watch where you buy
Would you buy your medicine at a shady bodega? Of course not. Same precaution you should use when making online purchases, just you need to be a little bit more careful. Phishing is one of the main ways cyber criminals acquire sensitive information. They do it by replacing trustworthy entity with forms that direct inputs to their own servers. This can be done in many different ways, including: by collecting data on fake retail websites made for malicious purposes, by sending deceptive e mails with links to fake forms, by using covert redirecting, etc.
For all these reasons it is very important for consumers to buy goods exclusively on familiar websites. Using large retail chains for shopping is one of the best precaution measures, and even then buyers need to keep away from offers that sound too good to be true.
Use secure connections only
When shopping, online consumers need to check whether check-out pages of online stores have SSL encryption. Secure Socket Layer is one of the most common protocols retailers use to protect their website and customer data from cybercriminals. It encrypts data that's being sent, separates it into small packages and assembles and decrypts it using encryption key when they reach destination. Secured pages can be recognized by checking address bar. Their addresses start with 'https' instead of 'http' and an address bar usually contains small padlock icon.
Since credit card purchases are the most volatile ways to pay goods online, one of the ways to protect yourself from the actions of cyber criminals is to use transactions run by payment service providers.
Watch out what information you share
Don't share too much information on e-commerce or any other websites. Most online stores ask for name and last name, credit card number and type, expiration date and security code if there is one. They won't ask for your social security number, birth date or phone number.
It is also very important to check sensitive information policy certain online stores have. Many retailers store their customers' data for their later use in digital marketing, which puts their customers at risk in case of data breach. E-commerce businesses shouldn't store or share your credit card information, and those who do, should be avoided at all cost.
Use strong passwords
Password is the most important defense line that protects your personal and credit card information from cyber criminals. Certain retailers that require consumers to sign up, for doing purchases, ask for strong passwords, which should include numbers, symbols or capital letters.
Even if e-commerce store doesn't require you to add strong passwords, you should definitely use longer and more complicated pass phrases instead of one word passwords.
Use common sense
Protecting your sensitive data online, is similar to protecting it in the offline mode. You should regularly patch your OS and update your anti-virus software. If you often use your mobile phone for purchases, check each app's privacy policy and don't accept terms that require you to provide sensitive information.
Also don't share your private and credit card information out loud and with people you don't trust enough. When it comes to Wi Fi networks, which are one of the main sources of cybercrime attacks, stay away from open public networks, because in some cases they can provide access to your device's data storages.
With such a huge rise of e-commerce people will slowly shift towards online purchases and brick and mortar stores will soon become the thing of the past. E-commerce comes with many benefits, and the most important ones is that it overcomes all geographic and cultural limitations. With this in mind, even the highest cybercrime rates sound harmless, especially if you follow regular security procedures and use common sense when it comes to sharing your private information.
AUTHOR: Sonya is a passionate business consultant from Melbourne, Australia. She has a wide range of interests, including online writing, technology trends and marketing in general. Being a regular contributor to BizzmarkBlog, she likes to share her own experiences in those fields. You can find her on Twitter