Technology, as its name says it all, is something which is packed with tact, knowledge and revolution. It is the process which keeps digging existing knowledge and experiences to make new experiments and produce totally ground-breaking and mind boggling inventions. And guess what…It never stops its process. Things that come to your hands are becoming old and outdated rapidly, why? Just because technology is moving ahead with a great pace and new things are replacing old. Your brand new android handset will become quite boring and slow after a few months because there are thousands of updates everywhere in apps and software that it demands something more efficient than this to handle it. Simply saying, we cannot imagine how fast technology is progressing.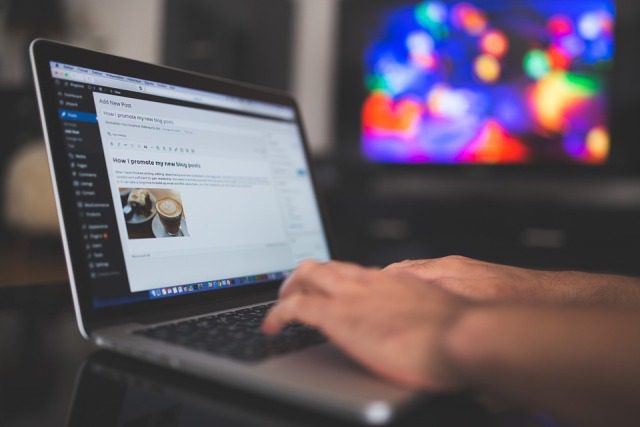 It is human nature to become curious about everything that is new so unintentionally, technology and technology blogging has become the most favorite topic of internet users. An average of 65-70% of people all around the world are digging internet for upcoming technology inventions. And that is the real secret behind that technology is the best niche in blogging.
What is blogging?
Blogging is creating a readable material about something that is of your interest and you have got sufficient knowledge to share with others whether at your personal website or some other's website. It is very simple to be a blogger, you can go through several articles about how to create a blog and everywhere you will get a general theme of using WordPress for blogging. WordPress is a simple tool set that allows newbie to create their blog posts easily and to broadcast them online. You can also write for existing websites that offer new writers to submit their material.
Now after getting that what actually the blogging is, the very next question that comes to our mind is what we should write? There is absolutely no limits or rules for you to decide that how to write and what to write. Just make sure that your material should be about the trend that is demanded all around the world, or may be for a specific area. For that, you must pick the best of internet user's interest and this is where technology jumps in.
Why technology is best Niche?
We all know that everything becomes expired if it is not updated with the passage of time. Technology is a subject that is updated with several new chapters on daily basis. Latest techniques, new inventions, applications, software, system updates, gadgets, programs, tools and lots of other stuff is there to discuss about. The only thing you got to do is to carefully pick the topic of your interest, and start blogging about it. For example, if you are interested in latest smart phones, you will come up with several updates daily, apps, hacks, updates, news, new smart phones launches and much more. Just get in touch with some news magazines or websites and catch the latest news, pick material about it, collect some pictures and links and start writing a blog post. You will definitely come up[ with thousands of views daily.
Few tips about blogging:
As far as the task of blogging is concerned, apart from your picked niche, you have to concentrate on different techniques which will make your blog post readable. Here some of the points are mentioned which you can use as a checklist before posting your blog.
Make sure the title is clearly defining what you are going to discuss in your post. For example if you are going to discuss about some latest feature in a specific smart phone set, you must mention the name of handset and the feature in title so that the user gets attracted to open the link and go through your post.
Keep your post neat and free from repetition. If you are an internet user, you must have experience that issue that you open a link which says something about some thrilling news and you get totally frustrated when you find so much repetition of a single issue. Some bloggers just maximize word count by writing same sentence toggled ad rephrased again and again. It irritates the reader and he avoids that blog in future. So make sure that you have sufficient material to compose your post.
A Google search engine offers your desired search result by using keywords. For example if you are writing about the latest model of Apple MacBook, you must be getting targeted audience who is searching for that specific Macook. So if your blog post is composed with that model's name at least 3-4 times, Google will show your post in search results. There are several tools available which can pick the right keywords for your post.
Keep your blog post to an average length. You must have noticed that when you are going through some post online, you leave it half way if it is too lengthy. Keep it short and interesting so that the reader doesn't get bored.
Make sure to update your blog often. If you cannot post daily, keep it thrice a week at least. If your audience will not hear from you for so long, they will leave coming back to your blog.
You need a strong social network to get good audience for your blog. It takes a few months to get a good audience but once it is set up, you just need to keep your blog updated and it will grow day by day.
Topics you can pick for Technology Blogging:
iPhone updates
Tips and tricks of latest iPhone apps
Latest android headsets
Technology updates and rumors
Upcoming gadgets
Jailbreaking of latest handsets
Windows and Mac
Android apps
Accessories and handsets
iPhone cases
Travel adapters and gadgets
Android games
Cheats and hacks
Comparisons between android and apple
And the list goes on…
You can get so many topics just by signing up to a good news site. They will send you newsletter about everything that is new and you can dig up for more information and write your blog post.
Jenny has been working with writing challenged clients for over three years. She provides ghost writing and ghost editing service as well. Currently, she is providing Essay writing assistance at getcustomessayhelp.com for the student of college and university.