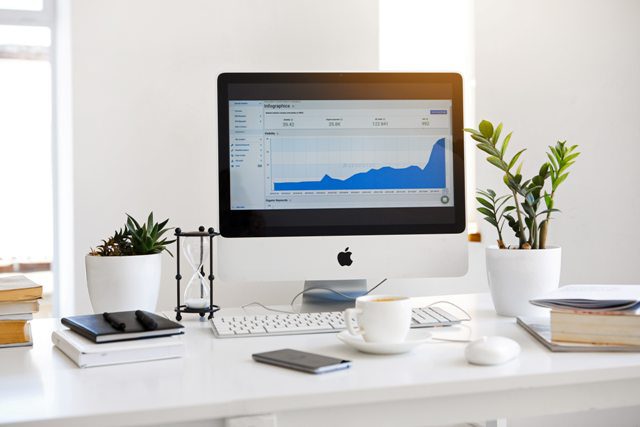 There is nothing new in selling ads on websites, but what may sound surprising is that it is a popular practice for websites with low traffic. In the one hand, the advertisers are deeply interested in high traffics, but, on the other, they are keen to have high conversions even more and such resources cope with it perfectly. Main secret here is to rely on quality rather than on quantity: the right ad is shown to the right customer.
How can I do it?
Everything starts with researching: there are numerous of software, like Clicky or Woopra, to analyze your audience. You will find this information useful even for yourself: how much time people spend with you, how many actions they make and so on. You will need it to know what you can offer to the advertisers.
Get feedback from your audience. You will need it to understand what makes people tick. It can be either a little questionnaire or a simple post to comment on with your request.
Hint: offer some small reward to get more opinions.
Check social media. If people are really interested in you, they will talk about you in social networks. Study which articles are the most interesting for them and try to do next ones in the same way to grab even more audience.
When everything is tuned
So now it is high time to find advertisers. Actually, a good starting point is not less than 500, even thousand visitors, but it's not a final sentence. If you have already tried your hands with Google Adwords and see some ads to your website, it means that you certainly have what to offer to other people. Also there are a lot of alternative ad network for publisher and advertiser, that provide different types of advertising and pricing models.
What to tell to advertisers
Your suggestion should be informative and contain information about following data:
your visitors' interests;
monthly statistics like unique visitors, traffic amount and so on;
outbound links.
Hint: Don't flood advertisers with letters. Of course, you are excited and want start asap, but being intrusive is not a good feature here. You are very likely to have a respond if the other party will see that you have carefully studied its business specificity and have prepared some ground why it may be interesting.
When the first advertiser is caught
The story is not finishing here. You will have to work a lot on your website and invest time in its promotion, content and other stuff.
It is also important to keep in touch with the advertisers and give them statistics they need and, of course, feedback about cooperation.
Advice: as a variant you may also apply to an advertising network. They may have some commission for their services, but it will save your time for advertisers searching, negotiating and other things. You can get several advertisers here at once!
Money or audience?
One day you will certainly face a question: to earn or to save your visitors. Here it is the problem that you may find ads of teeth whitening, some specific surgery for men and others. They are highly paid, but do they correspond to your audience's interests? It may turn to have quick money now and to lose a lot of people later.
Summary
Posting ads on websites with low traffic is a bit more difficult than on similar like Forbes or Amazon, it is a little bit challenging but achievable. Adopting one strategy is a good idea for beginning, but after understanding how it all works you may implement different approaches to track what is more beneficial exactly for you.