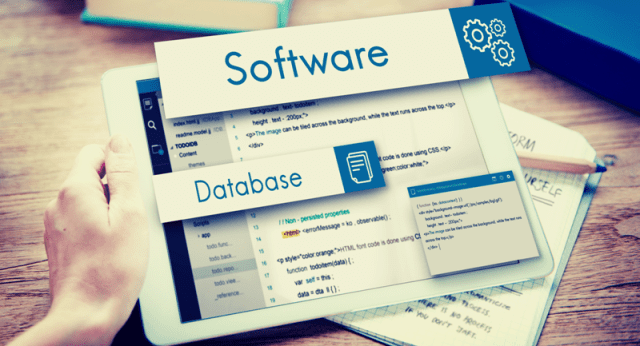 Introduction: Collection and Management of Customer Data
Data concerning customers is one of the most valuable assets in a company. Today, collection and management of data are paramount since it helps to understand the behavior of customers in business. Organizations use data collection software to gather data about their customers. The data is collected in various ways. These include tracking customers indirectly, asking them for information directly, and including data from other sources into their own. If need be, businesses may purchase a good deal of data from third-party-sources to use in their own organization.
Once gathered, data is either stored in an online database or offline database. This enables quick handling and retrieval of information by the help of a DBMS (Database Management System) software. A D.B.M.S is a customer data management software which helps to secure, update, create, and store a wide range of data. Since data is of great significance in any organization, the following are 7 innovative approaches that you can use to improve your customer data collection software.
Approaches To Improve Your Customer Data Collection Software
Decide on the Kind of Data you Need
Majority of companies collect large quantities of data about their consumers. About 27% to 40% of this data is utilized within the organization for computational analysis. It's therefore important for you to determine the type of data you need from your customers. The importance of this approach is to ensure that unused data doesn't accumulate too much on the server causing confusion and low performance. To help you decide on the kind of data to collect, you need to ask questions such as, Does the data line up with the general objectives of the company? How will it help improve the overall experience of customers? How will it be analyzed? Getting answers to these questions can help find more innovative ways to improve the performance of the data collection software.
Ensure Data Security
Data about customers include very sensitive information such as home addresses, phone numbers, passwords, and credit card numbers. You need to ensure that the collection of such data is secure to avoid leaking to the unauthorized hands. Today, many customers are not willing to share their personal information with any organization. This is because such organizations have failed to consider this approach as significant. To build trust with your customers, make sure to invest in backup systems and CRM, and also to implement a secure online database software. Educating employees about the importance of customer data is also a good way of improving your customer data security.
Train Your Employees
You need to train your team on how to use the data collection software effectively. This can help save the company many resources and also money. Your employees will understand methods of collecting customer data, and also protecting such data from loss and getting into the hands of hackers. It also benefits your business when your team develops new techniques of interpreting and handling large amounts of data. Ensure to invest your money and time to train your employees about the data collection software.
Upgrade Your Hardware
Every data collection software executes on a hardware part of the computer known as memory. In addition, such software runs from the hard drive which is also a very integral part of your computer system. When you have little memory or hard drive that is used up, it can affect the overall performance of the database on your server. To speed up the operations of the server, you need to configure the system properly. This may also include upgrading your memory and also hard drive. If your company has enough money, you can consider switching or upgrading to SSDs (Solid-State-Drives).
Backup Your Data
No one is ever prepared for data loss. This makes it important to back-up important data to an external storage device. Moreover, it's always a good idea to keep all your database files such as log files on a different hard drive. This should be done every time you set up a server for your database. In cases of data loss, all information can be recovered from the data recovery points. Backup should be done at frequently times especially when the server is unstable. This guarantees that data is reliable and safe for your company.
Invest in CRM Storage
A company that values the data of their customers thinks about investing in a smart CRM system for excellent storage of customer data. This system was developed to help the collection, management, and organization of data feel easy and safe to use CRM is important in various ways. Data is kept secure in a centralized location and customer interactions are very easy to track. This approach enables customization of data, giving the software more innovative ways to handle data.
Clean Your Data
Data may change over time and keeping outdated customer information may cost you a great deal in terms of resources. As you think about backup, ensure to have a plan to clean data of your customers. This will enable your software to have more free space to pack in more customer data. In addition, update and validate customer home and email addresses, phone numbers, and etcetera. Also, ensure to remove customers who are not bringing any value to your organization by deleting their records from the database. This will increase accuracy and help avoid mistakes when collecting data from consumers.
Conclusion
Data provides plenty of information and knowledge about customers. As a dedicated member of your company, you need to follow the above approaches to help collect and manage customer data effectively using customer data collection software. This will provide a greater understanding of what a customer needs and also develop a stronger relationship.
About Author:-
Virginia Choy is an specialist in database management and the Co-Founder, CEO at PretaForm, customer data management tool that complies with government data security standards and the application can easily be customize to fit our customers' unique business needs.