SharePoint is a cloud-based service through which users can access multiple documents and other crucial information from anywhere. However, many times users want to migrate content from one SharePoint database to another. Nevertheless, there is need to convert mailboxes between two SharePoint databases. One such solution is SharePoint Migrator tool that helps to perform bulk migration from SharePoint 2016, 2013, 2010, 2007, 2003 in a secure way. In this review page, we are going to discuss about this product in detail along with its pros and cons.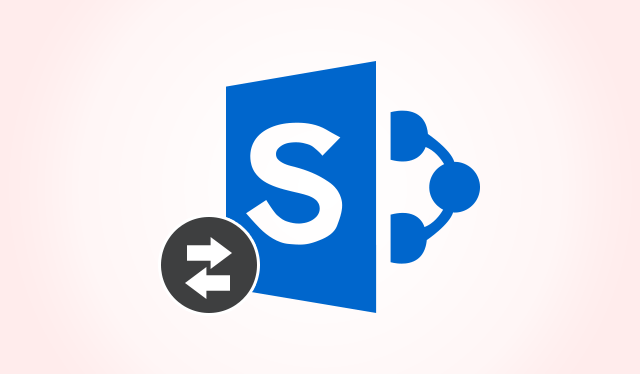 About SharePoint Migration Tool
SharePoint tool is a standalone utility that helps to perform different operations related to migration. It is capable enough for SharePoint to SharePoint migration in an efficient way. The application provides several options i.e., Migrate dates, Migrate permissions, Overwrite folders, and overwrite files to perform conversion process. It also renders four different modes to perform data migration. Also, it provides a facility to make the real time migration report. It is compatible with all latest Windows version including Windows 10 and all below editions.
Versions of SharePoint Migrator Software
The SharePoint Conversion tool is available in two different editions i.e., Demo and Licensed Version. As per the need, one can choose any one of the two editions. Let us take a look:
Demo Version: The SharePoint file Migration tool is only available on company's official website. One can simply download and install the setup of SharePoint conversion to understand the complete working of this tool. However, there is a constraint that it will transfer only 50 items while performing migration from one SharePoint site to another.
Licensed Version: It is a licensed or full version of SharePoint tool, which permits a user to convert Office 365 content to other Office 365 mailbox. Moreover, it can export all mailbox items from source to destination. There is no limitation of SharePoint Converter therefore, one can easily buy this product from an official website and then, use it as per their need.
Features of SharePoint Conversion Tool
There are some advanced features provided with this software. Out of certain features, only a few of them, which makes this application different from others:
Supports Batch File Conversion
The SharePoint Migrator is a complete tool to manage all types of SharePoint database content such as Sites, documents, library, lists etc. This application allows a user to convert or map each mailbox or item in it with other cloud storage services like Office 365, SharePoint, and much more. This is a standalone utility that helps to perform multiple operations directly related to migration.
Migrate Two SharePoint Databases
This option helps to perform conversion between two different SharePoint databases. If users want to map or transfer documents from one SharePoint site to another, they just  need to provide all credentials for both. The software will list all of the database mailboxes to preview (source & destination) on the single screen.
SharePoint Database to Office 365
With this utility, users can migrate the content of one SharePoint database into Microsoft Office 365 mailbox. It allows to map all mailboxes and move the environment from  SharePoint 2016/2013/2010/2007/2003 to Office 365 SPO. For this, the users must provide SharePoint data source credentials and MS Office 365 login details at the destination end.
Allow Data Migration Mapping
The software permits a user to switch mailboxes from one SharePoint server site to another. Once you Sign into the accounts, software will find a list of all mailboxes within your database. Further, the users can drag and drop one mailbox from source to specific folder location in the destination. After migration process starts and software can move all items from source to destination.
Create User Mapping CSV File
For successful conversion of permissions and any other item i.e., Task, contacts, etc.; from one SharePoint to another, the users can create a CSV file containing all mapping details of Source and destination user database mailboxes. With this user mapping feature, it can be possible to create User Mapping .csv file which comes in a way during the migration process by using SharePoint Migrator.
Offers Different Migration Option
Before the conversion process, users will be prompted to choose the desired conversion options including Migrate dates, Migrate permissions, Overwrite files or folders and all latest versions to be exported. Each one of them is optional and will be enabled or disabled as per their choice. Also, it will generate the migration report by which users can view the conversion status in three different tabs i.e., pending for migration, pending mailboxes, and completely migrated mailboxes.
Final Verdict
After examining the overall functionality and performance of the product, the SharePoint Migrator tool can be rated as 9.7 out of 10. However, software does not work on Mac OS still it works really good. We can also say that it is the powerful application which provides four different modes of migrations in an efficient way. Besides this, the best feature is it is completely a standalone approach to perform SharePoint to Office 365 migration and other unique features are mentioned above.