"You walk into a retail store, whatever it is, and if there's a sense of entertainment and excitement and electricity, you wanna be there."

Howard Schultz (CEO at Starbucks)
Setting up and running a retail business is incredibly rewarding. But at the same time, it's not a piece of cake. There will be days when you will be extra motivated with additional sales going through the barcode reader, while other days may push a nagging thought of shutting your store to the forefront of your mind.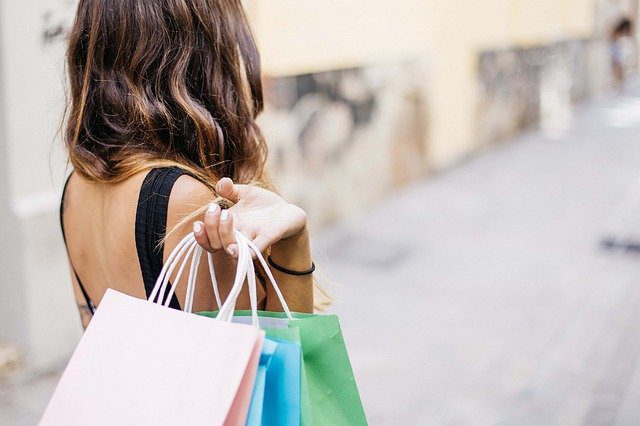 All in all, it's a roller coaster ride making you go through many changes and witness different phases of business. All you need is to look at the positive side and continue working. You can evaluate the size and growth rate of this market with the fact that global retail sales have gone beyond 25.04 trillion U.S. dollars. Here, online retailing eCommerce channels have contributed to different business types.
Additionally, the retail market experts predict that the market growth is expected to reach 27 trillion U.S. dollars by the end of 2022. Such facts are making all potential entrepreneurs contribute to the retail market. Besides sales, technology has become one of the prominent factors adding to the progress of the retail market.
The secret to surviving in the retail market –
Although there is nothing like surviving in this market as it's an ever-green and growing industry. But then another challenge is to stand out and highlight your brand name. All in all, now the race is to cut the competition and lead the marketplace.
The ultimate key to successful strategies and plans is technology. Yes, involving the right technology is enough to accelerate your business growth. Believe it or not, the holy grail for all retailers is omnichannel, especially from the past few years. Here are some technology advancements to involve and experience growth.
1 – IoT –
It is also referred to as the internet of things, which is a giant network of physical devices. The major motive is to communicate and share information digitally. According to the Ses-imagotag.com experts, the retail IoT concept is much-required to improve data analytics and enhance shoppers' engagement while automating most operations at the store. There are many retail IoT systems let on product geolocation & retail-time planogram management. All these factors add to shoppers' convenience while advancing your retail business.
2 – Facial recognition features –
Analyzing and recognizing a customer's face at the point of sale software is one of the new technologies that is impressing shoppers. It gives retailers and the customers something in common to cherish. Moreover, such features are adding to great convenience by opening the entire shopping history of the recognized customer.
3 – Delivery robots –
The concept of sci-fi techniques have made everything so easier and possible for human beings. One of the biggest examples is robots delivering or serving you. As a result, experts predict that the global robotics market will reach 87 billion by the end of 2025.
The last word –
Upgrading your retail business can be a thrilling thought until you wake up to the realities of it. However, it isn't rocket science; still, you require some degree of details and information regarding technology involved in the retail businesses. Later on, fix those technologies with your business standards to reap their benefits.