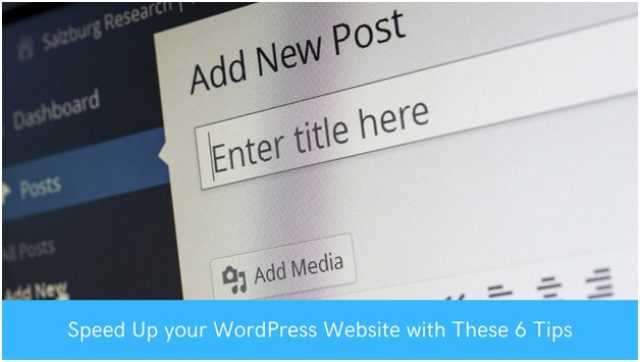 According to the data from Google, half of the visitors leave a website if it takes longer than 3 seconds to load. If the website takes a long time to load it also affects the ranking of the website on search engines, because search engines want their visitors visiting websites that load instantly.
Now today people want instant results and they do not want to wait so you must make sure to speed up the website.
Following are some actionable tips for speeding up your WordPress website
Enable the caching of the browser
Remove unwanted plugins
Edit your images
Social sharing buttons should be limited
Content delivery network CDN must be used
Keep your website updated
Enable the caching of the browser
If you're thinking of speeding up your website it is a must to enable the browser caching. Catching basically means storing different static files that include JavaScript, images and CSS files and documents of HTML.
By doing so you will enable your database so that it does not have to retrieve such content all the time when people visit your site.
Method
One of the best and easiest way of enabling the catching on WordPress is with the plugin W3 Total Cache. You can easily set this by navigating the Plugins on your dashboard and just click on the Add New button. W3 Total Cache is trusted by millions of publishers and has over 4,000 reviews on wordpress.org which accounts to a 4 ½ out of 5-star rating. According to W3 Total Cache a benefit of the plugin is at least 10x improvement in overall site performance (Grade A in WebPagetest or significant Google Page Speed improvements) when fully configured
Remove the Plugins that are Unnecessary
You can easily download loads of plugins when you are creating your own WordPress website. I've done it before and by the time I realized it I had over 30 plugins. Now I work as a small business marketing consultant and often I have to go back and delete unnecessary plugins which my clients do not require. Moving forward only download the best quality plugins.
Edit your Image
Many images are very heavy on WordPress websites that affect the speed; heavy images take a lot of space thus reducing your speed. There are several options of images plugins optimization that you can use for compressing your images without affecting their quality but my recommendation is WP Smush. The plugin has over 1 million installations and has been tested on the latest edition of WordPress. Benefits of Wp Smush are: lossless compression – strip unused data without affecting image quality, optimize up to 50 images with one click and incorrect size image detection – quickly locate images that are slowing down your site.
Social Sharing Button Should be Limited
Many people think that by giving the social sharing button on each page of your website will increase the traffic so this is not correct. This will not increase the traffic on your website but it will affect the performance and speed of your website. Having a lot of social sharing buttons on each page affects the performance of the website. It is because social media websites have such huge footprints across the website and it heavily loaded your website. The loading time of your website will be directly affected. If you want to improve the performance of your website so you must reduce the number of social sharing buttons and leave it to the top social channels like Facebook, LinkedIn, Instagram and Pinterest.
Content Delivery Network CDN should be used
The location of the server that is hosting the website directly affects the speed of your website. To further explain this concept if the website you are building business is in the UK and their target audience resides in the USA you would want to find a US based host. There are various servers of CDN that are located worldwide. The web content is delivered to the end users by the system according to the location of individuals. It is because the CDN will host files that are static on your website. It will help out in delivering it more efficiently and quickly.
Method
First create an account on Cloudflare on the next page you will enter the domain name and you will click on Add Site. You are allowed to enter more than one domain name so you will have an option to speed up more than one website. You will then click on the next button and choose your plan. After selecting the plan just click on confirm plan and you are good to go.
Keep Everything Updated
These latest plugins and WordPress versions come with the optimization and improvements that will help in speeding up your website. By keeping all of your active plugins and version of WordPress updated will ensure you have the best chances of increasing your page speed.
About Author:-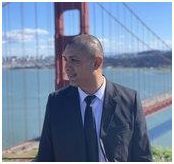 Lorenzo Gutierrez is an entrepreneur and digital marketer. He's worked in corporate as a marketing specialist and also as the founder of a digital marketing and media agency. When he's not marketing, Lorenzo can be found playing with his dog or reading one of his favorite blogs. Connect with Lorenzo on his social media accounts LinkedIn, Twitter and Facebook.