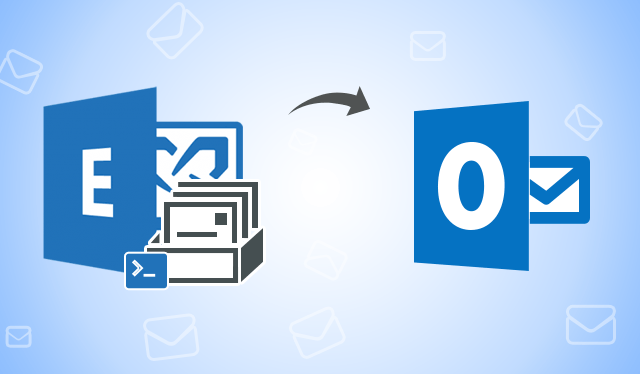 Exchange server is a machine like any other and is prone to corruption and infection from outside malware. These tend to destroy Microsoft Exchange on premise data saved in EDB files. This enables administrators to convert EDB to PST format. The mailboxes can be saved from further damage and corruption and saved to a separate location. In earlier versions of Exchange, this was done using Powershell commands. From 2013, one can use the Exchange Admin Center(EAC). This post covers all the steps needed to export mailbox to PST in Exchange 2013 using EAC (Exchange Admin Center). Read more to find out the best way to perform this migration.
What is the Exchange Admin Center(EAC)?
This is a web-based management console provided by Microsoft to administer activities on Exchange server. It has multiple roles and advantages including bulk convert mailbox to PST in Exchange 2013. Here are some of its other features:
Organize mailbox and Public Folders on the Exchange server
Detection of all devices connected to the server.
Set up Policies for Outlook Web Access
Bulk export Exchange mailboxes to PST or to another server
Partition Internet and Intranet access using IIS virtual directory
Control Access to Exchange server from outside the company.
Exchange Admin Console has been designed to control and manage all spectrum of Exchange server activities. The server can be Exchange on premise, online or hybrid setup.
How to Export Mailbox to PST Exchange 2013 EAC?
The entire export process has been divided into three major steps:
Step 1: Find Out the Server URL
This URL will help in logging into the Exchange Admin Center(EAC). Note that the Exchange URL can not work with just any browser. It requires at least Internet Explorer 8, Firefox 11, Safari 5.1 and Chrome 18 and later versions. Following are the steps to find out server URL to export multiple mailboxes to PST Exchange 2013.
First, open Command Prompt on the Exchange server machine.
Then, type in the command mentioned below:
 Get-ECPVirtualDirectory | Format-List InternalURL,ExternalURL
Note down the path after InternalURL
Copy and paste this URL into a browser window.
Step 2: Create A Shared Folder with Permissions
This will be a common folder between Exchange network and server machine. It can be used to export EDB mailbox to PST. This will be on the network drive that is different from the primary system drive. Grant necessary permissions by repeating the steps below:
Right-Click on the Folder.
Then, click on Permissions.
Next, click on Shared and Security levels to set required permissions.
Step 3: Grant Import/Export Rights to the Folder
By default, Exchange Mailbox PST data can not be just saved to any network drive. It requires necessary permissions allotted by the admin center. Here are the steps to grant the permissions manually while exporting mailbox to PST Exchange 2013 with EAC:
First, open EAC and select Permissions tab from the left-hand side panel.
Under the Admin Roles section, select Recipient Management.
From the Roles section, select the Add role and click + button.
From the Select a Role box, choose Mailbox Import Export
Then, click on the Add button and click OK.
Now, this will grant permission to a folder to save Exchange server PST data.
Finally, click the + button to add the network shared folder.
Step 4: Export Mailbox to PST Exchange 2013 with EAC
First, open the EAC and go to Mailboxes tab.
Here all accounts will be listed that need to be moved from Exchange EDB to PST.
Then, select the mailbox that needs to be exported from the list.
Next, right-click on the mailbox and select Export to a PST File.
From the Export to a .pst File box, Browse to select the Exchange mailbox to be converted to a .pst file.
Select an appropriate option to migrate archived items or complete mailbox from Exchange to PST.
Then, click on Next button.
And then, set a folder path where the exported file will be saved.
Following that, specify an Exchange recipient that will be notified once the process is complete.
Use an Automated Solution
Exchange Admin Center is a complete deal provided by Microsoft to save mailbox data from Exchange to PST file. Some organizations prefer a more direct and professional approach to export a mailbox. One can go for a third-party tool like the Exchange to Outlook Converter. It is very easy-to-use software that can easily transfer mailbox data from Exchange 2013 to PST without any data loss.
Conclusion
Microsoft keeps updating methods and technology to cater to its millions of users worldwide. Exchange Admin Center is an added benefit for all Exchange online, on premise and hybrid solutions. One can export data from an on premise Exchange server to a PST file in case of corruption. This post describes all the steps to export mailbox to PST Exchange 2013 with EAC (Exchange Admin Center). An effective, automated solution has also been discussed to make the task simpler.