Three months ago, MultCloud released its Chrome extension, which makes us more easier to access to MultCloud. Now, in October, MultCloud has been upgraded to 4.0 with big changes! A new main function called Cloud Sync comes! In this article, we will introduce it to you.
Sync is similar but different from transmission. You see, buttons on the top of MultCloud's interface are five now, click Cloud Sync button to enter in sync service.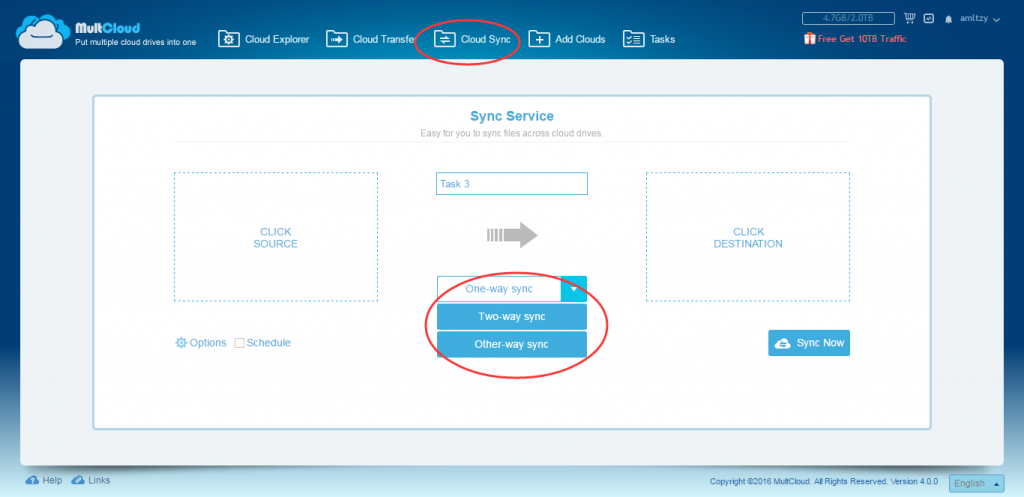 There are eight ways to sync cloud drive, default is One-way sync, which is the same as transferring from source to destination. From the drop-down menu, you can change the sync way to Two-way sync or other way sync. From the left bottom Options, you are able to select a sync way too.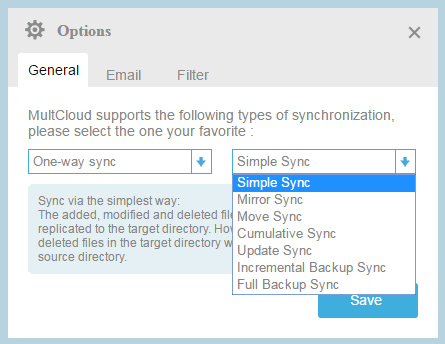 Other six ways are Mirror sync, Move sync, Cumulative sync, Update sync, Incremental backup sync and Full backup sync. We suggest you to read the information before clicking Save, some sync methods will delete the file in your cloud, either recourse or destination. Then, other options are email notification and filter. And then, choose schedule later or sync now. Schedule settings are the same as transfer, we have mentioned in previous article.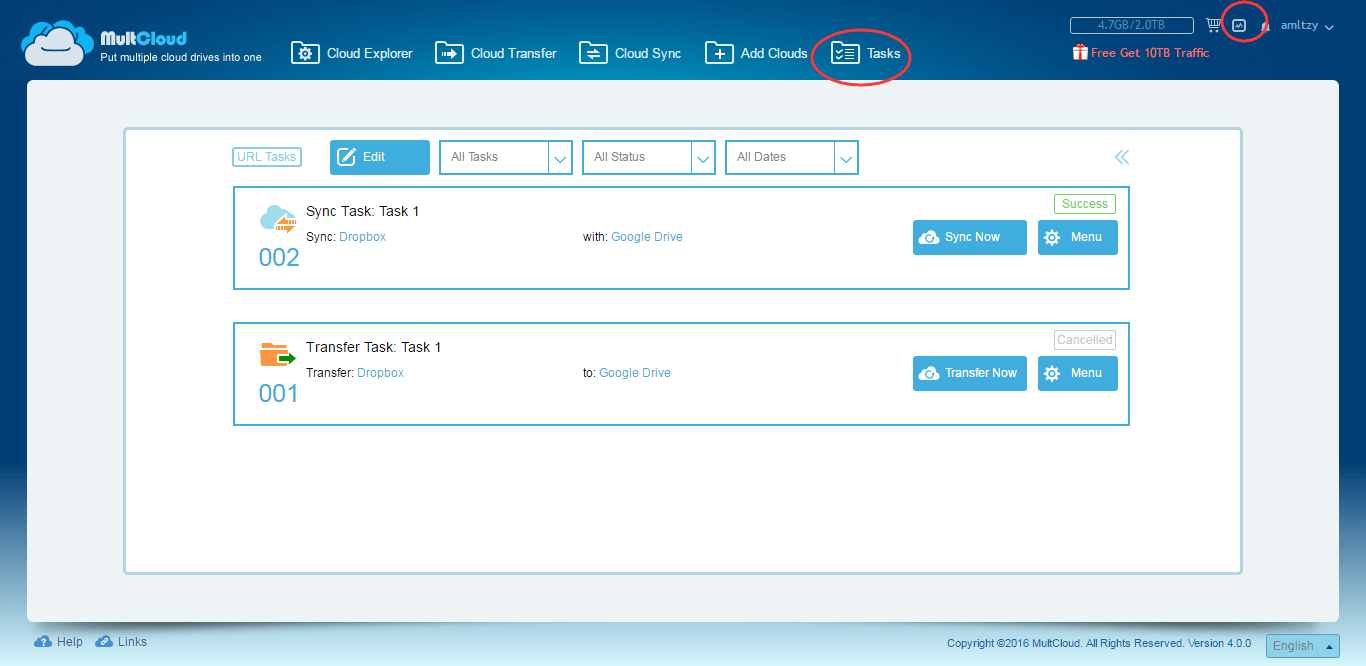 Now let's switch to Task Manager. In this window, you can check all your tasks. Commit again. Or reedit the task, such as setting schedule, deleting the task, viewing logs, etc. What's more, if your Task Manager is empty at first, you can add task from here. Except Sync and Transfer task, but also URL tasks. URL task means adding a download link to MultCloud, MultCloud will help you convert to file and store in your cloud drive.
At last, I would like to say that MultCloud adds more supported cloud drives in 4.0: OneDrive for Business, Dropbox for Business and Egnyte. MultCloud is a real practical web app in our life. Hope  MultCloud becomes more and more better in the future.