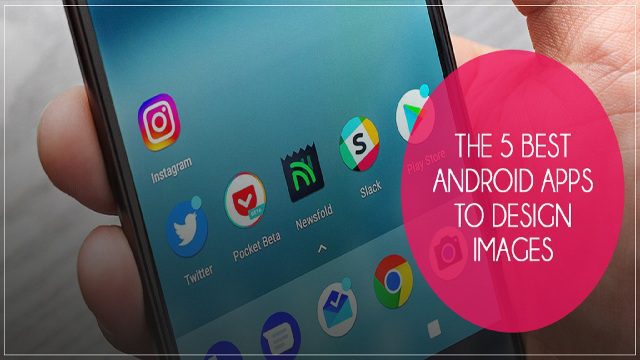 In the current digital age, mobile apps based on Android, iOS, or for that matter any other operating system have made things much convenient for mobile users. For instance, people who love to add quality to their photos tend to use mobile apps for the purpose unless for any number of reasons they prefer using their desktop computers for editing and enhancing images.
Mobile apps nowadays are designed to not only edit images in order to remove objects that you don't want to see in there, but also to add a wide range of effects through filters, play with colors, and even include text. And there are dozens of such mobile applications available in the market to help you get all that done.
To make use of these apps, you can either buy them at a monthly subscription or get the apps that are available for free. Let's take a look at some Android apps that can help you add more to the images you have in your mobile thus permitting you to create truly sharable content for yourself and others to enjoy.
This is one of the most complete and professional tools developed by Google. Snapseed gets you all the classic photo editing capabilities under 'one roof' so to say. The app allows you to tune your image, crop it or add text to it while offering you a wide range of approximately 30 filters. One of the unique features of this app is the selective editing feature that employs the Control Point technology. Control Point technology essentially lets you select up to 8 points on the image for selective editing thus making it easy for you to assign enhancements while all you need to do is tap on the required area that you want to edit or enhance by adding a Control Point.
Price: Free
Google Play Rating: 4.5
This app is one of the best applications if you want to cut out an image in circular form. In fact Round Photo can be regarded as the ultimate tool that permits you to not only crop out circular images but also allows you to add shapes such as a rhombus, a cross, or a heart onto the picture. The tool itself makes for quite a simple and very expedient photo editing application especially because of its convenient and user-friendly interface – one of the key features of this app. You can also save and share your masterpieces on social media platforms that you use through Round Photo.
Price: Free
Google Play Rating: 4.3
This app is designed to make your photos have a little vintage touch. You can select from a collection of preset filters or purchase theme-packs from the store. You are allowed to choose almost all filters that assist with adjusting brightness, contrast and saturation. The app offers the opportunity to join a built-in community as well – a 'social option' of sorts that lets you engage and follow creators from around the world as well as view a vast array of content from people who are part of that community.
Price: Free
Google Play Rating: 4.4
This is one of the finest apps out there and the one thing it does best is help you remove unwanted objects and blemishes from your images. Essentially the TouchRetouch tool assists you with elimination of content you may not need in your picture. The app itself is quite user-friendly and has been optimized for people who search for easy to use tools that are at the same time effective and affordable, and get the job done. To use the app, all you need to do is use your finger and highlight the items you don't want – TouchRetouch will replace that object with pixels from the surrounding area. If you use the Single-Flick Line Removal feature you will be able to mark only part of a line while the app will find the entire object and remove it for you.
Price: $1.99
Google Play Rating: 4.6
Canva is one great graphic designing tool that can help you create some super cool logos and poster designs. This tool is helpful even for graphic design specialists. It is a versatile app that can help you design images for Instagram, Facebook, Pinterest and Twitter. Apart from that, you can also make some attractive birthday or wedding invitations through it. And all you are left to do is share your invites using your high-speed internet service by LocalCableDeals.com – and you will  be done with everything for any big day in a matter of time. If you are working on a current project or starting from scratch, you can always work your way using any of the 60,000 templates for free. This application is so easy that you don't have to go through a tutorial to get things done for yourself or your business.
Price: Free
Google Play Rating: 4.8
There are many other applications you can use to edit, design and enhance your clicks which can be found on Google Play Store. You can add any of them to your arsenal and create some cool pictures for yourself to share and others to view. Also, many of these applications offer added features if you are willing to spend a few dollars. The best part remains that you do not need to be a professional to use any of these apps.
About Author:-
Sean Williamson lives in New York City and calls himself the 'tech-bro', given his special interest in everything that's digital. Besides writing for major technological sites in the spare time, he likes to stay on top of the latest developments, especially in the field of smartphone tech. His dream to create an app that solves if not all, at least some of the major problems faced by people at large. He works as a writer in a company named Local Cable Deals. Twitter, Tumblr, Pinterest